A winner was drawn from hundreds of entries to Qatar Foundation's 'Passion Drives Our World' competition. Lucia Domville, from New York City, entered the contest by submitting an image of herself at Grand Central Station holding a 'Passion Drives Us All' banner.
Lucia won an amazing prize that saw her travel from New York to Spain before joining the FC Barcelona (FCB) team on their flight to Germany, where they took on Bayern Munich in the vital Champions League semi-final first leg tie on 23 April. And Lucia was there to watch the game live before returning with the team to Barcelona where she was given a tour of the famous Camp Nou stadium and FCB museum.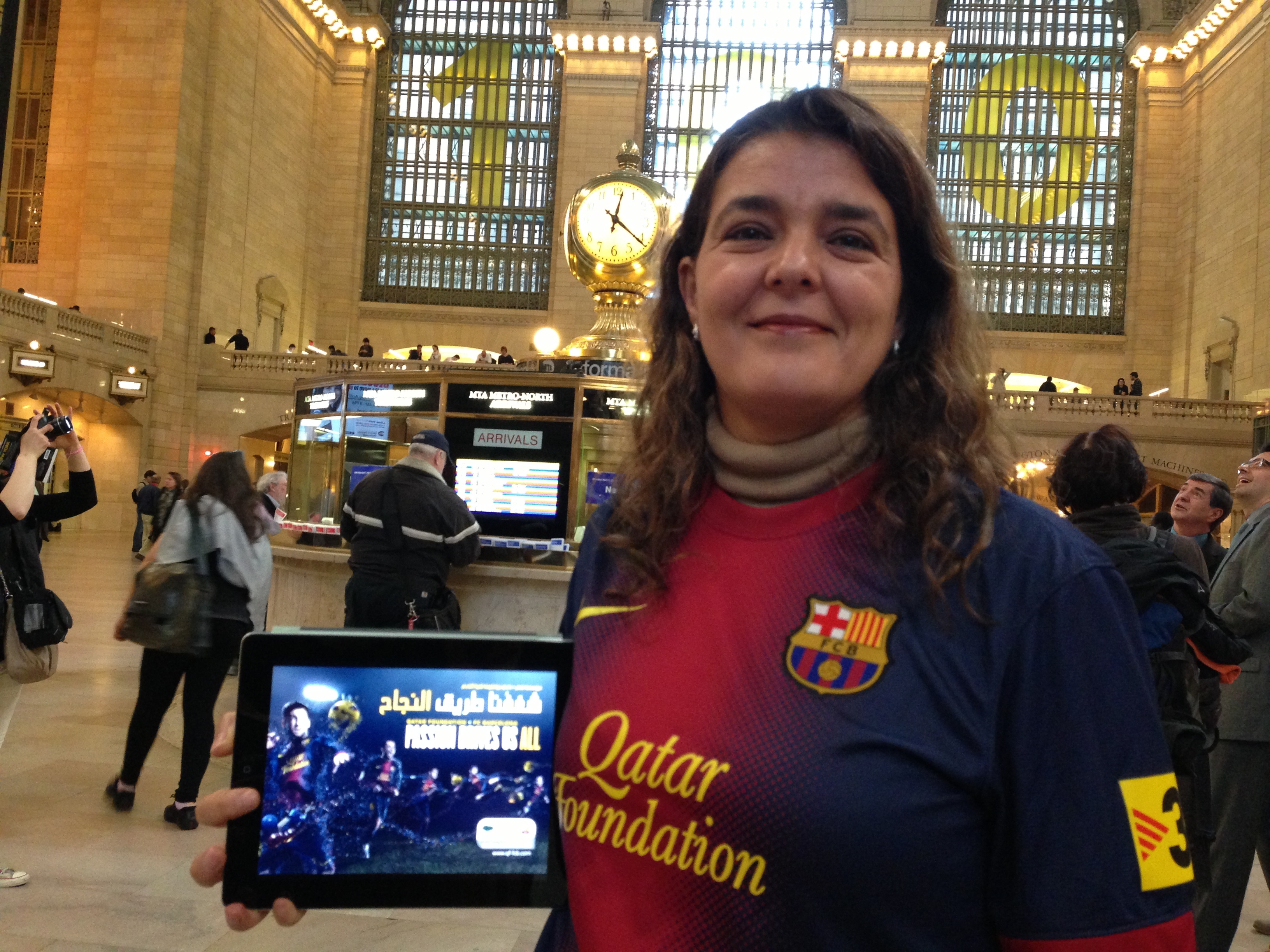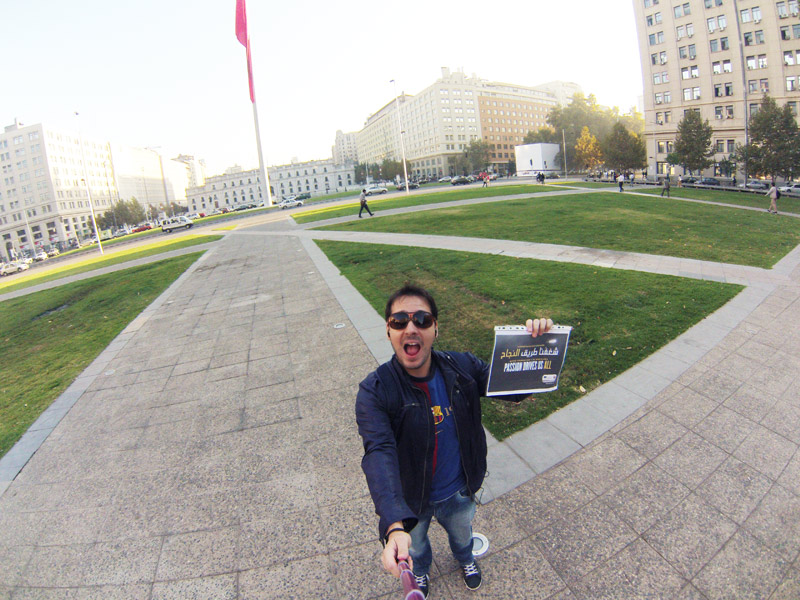 An elated Lucia said, "I am so excited, my heart is pumping and I am even crying! This is wonderful news!"

As part of the prize, Lucia selected a companion to take the amazing journey with her. She chose her eight-year-old son Martin, who is a massive FCB fan.
Lucia continued, "He absolutely adores Messi. My husband is Argentinian so there is a big soccer background in their blood, in their passion. We have been planning for years to make it happen and go to a Barcelona game, so this is just amazing. "
The 'Passion Drives Our World' draw was made by Rashed Al-Qurese, Qatar Foundation's Deputy Director of Communication. Lucia was chosen from many hundreds of entrants across the world. Representatives of more than 60 nations, from Sweden to South Africa, took part.
In recognition of the contest's global resonance, Qatar Foundation also awarded a special prize for the image taken furthest from Doha. The winner was Juan Carlos Ocampo Renowitzky, who submitted a picture capturing the Palacio de la Moneda in Chilean capital Santiago, an incredible 14,428 kilometers from Qatar's capital city. Juan Carlos won an FC Barcelona shirt signed by the first team footballing heroes.
With the stunning success of the 'Passion Drives Our World' competition, it is clear that Qatar Foundation's partnership with FC Barcelona, built on a shared mission to unlock human potential all across the world, has captured the imagination of the global community. And there is much more to come, with further competitions and activities coming up in the near future.