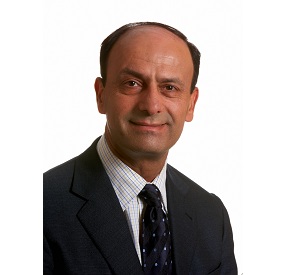 Sidra Medical and Research Center said that Dr Ziyad M Hijazi has been appointed Clinical Chief for Pediatrics.
In this role, the pioneering and highly experienced clinician will drive the strategic direction of the Department of Pediatrics and integrate research and education priorities into a program of excellent clinical service delivery. He will also hold the position of Chair of Pediatrics at Weill Cornell Medical College – Qatar, Sidra's partner for medical education.
Dr Hijazi specializes in treating congenital and structural heart disease in both children and adults. He is a pioneer in the non-surgical repair of congenital and structural heart defects and a Past President of the Society for Cardiovascular Angiography and Interventions (SCAI).
Hosted by Sidra, the fifth annual Excellence in Pediatrics Conference will take place in Doha on 4-7 December 2013, at the Qatar National Convention Centre.
The conference will bring together international academics, scientists and clinicians to share cutting edge research and best practice with the aim of improving care for pediatric patients. It is expected to be one of the largest international pediatric conferences of the year and will be attended by more than 3,000 healthcare professionals from 98 countries.
To read the full article on Sidra Center's website, please
click here
.