Hamad bin Khalifa University (HBKU) launched this year's EBDA Leadership Program for students with a series of three interactive discussions led by respected contemporary Islamic scholar Dr Tariq Ramadan.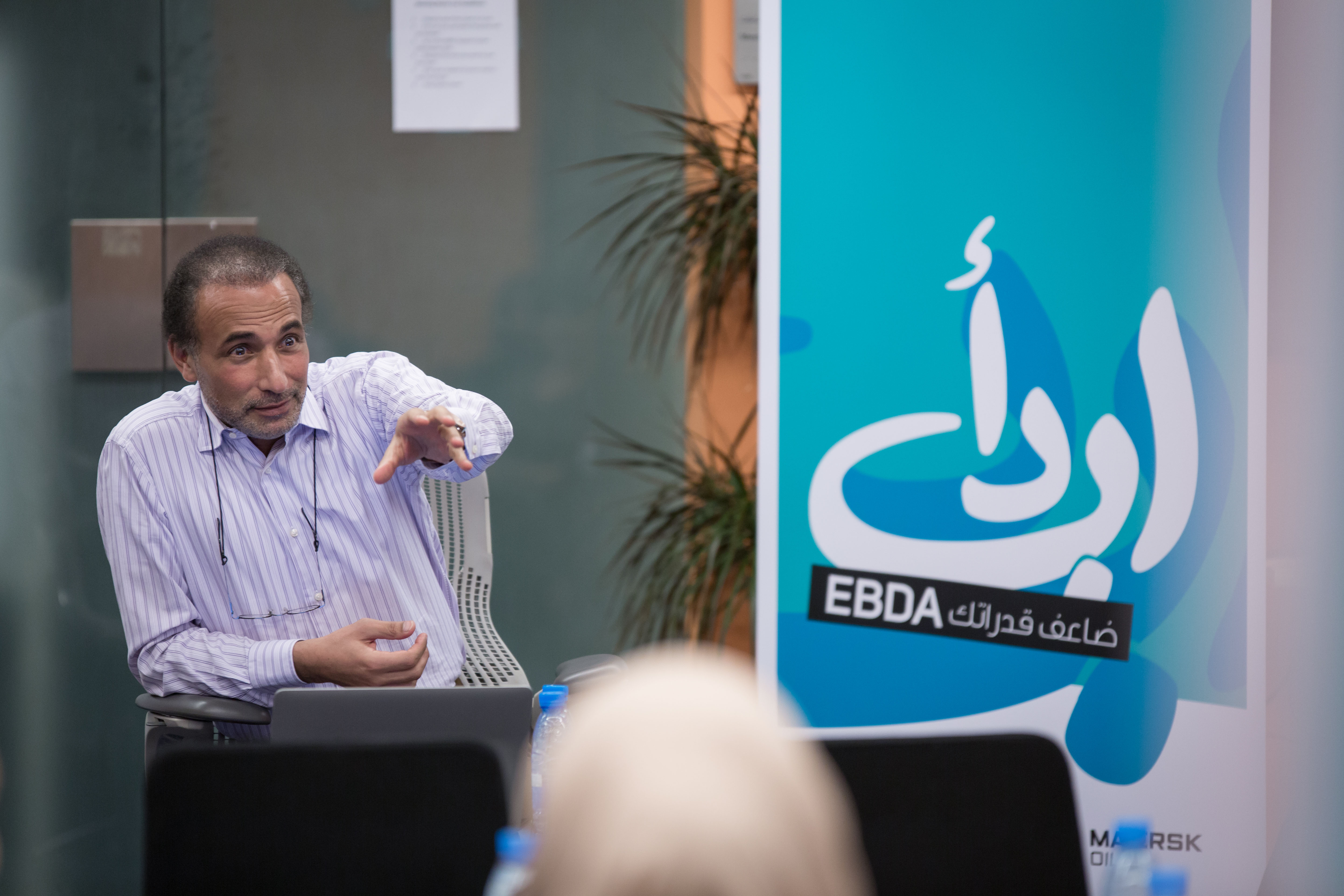 The EBDA program is an innovative yearlong initiative that is open to all HBKU students as well as those enrolled at HBKU's partner universities across Education City. It teaches the fundamentals of leadership, often by placing participants in challenging situations outside of the classroom that require high levels of collaborative effort, as well as critical and creative thinking skills, and by encouraging them to interact directly with thought leaders such as Dr Ramadan.
Dr Ramadan, who
Time
magazine has referred to as "one of the 100 most influential people in the world", is a visiting professor at HBKU's Faculty of Islamic Studies and the Director of the Research Center of Islamic Legislation and Ethics (CILE) at HBKU. He is a prolific author and in addition to his roles at HBKU he is also the professor of contemporary Islamic studies in the Faculty of Islamic Studies at the University of Oxford. During his discussion series he focused on the principles of leadership in Islam, drawing on the experience of various Muslim prophets throughout history. He explored in detail how such experience can be drawn upon when considering the concept of leadership and the expectation of leaders in the contemporary world.
The discussion series is the first of many EBDA events that have been organized by the HBKU Student Affairs team for the 2015-2016 academic year. Other initiatives as part of the program include an outdoor leadership development trip to Oman and a week-long leadership workshop called LeaderShape.
For the full story, please
click here.