Dr Antoine Hyafil, Director of Programs for Executive Education at Hamad bin Khalifa University (HBKU), has been awarded the distinction of Knight of the National Order of Merit(Chevalier de l'Ordre National du Mérite), by French President Mr François Hollande, in recognition of the contribution made by Dr Hyafil to the quality of French-Qatari relations.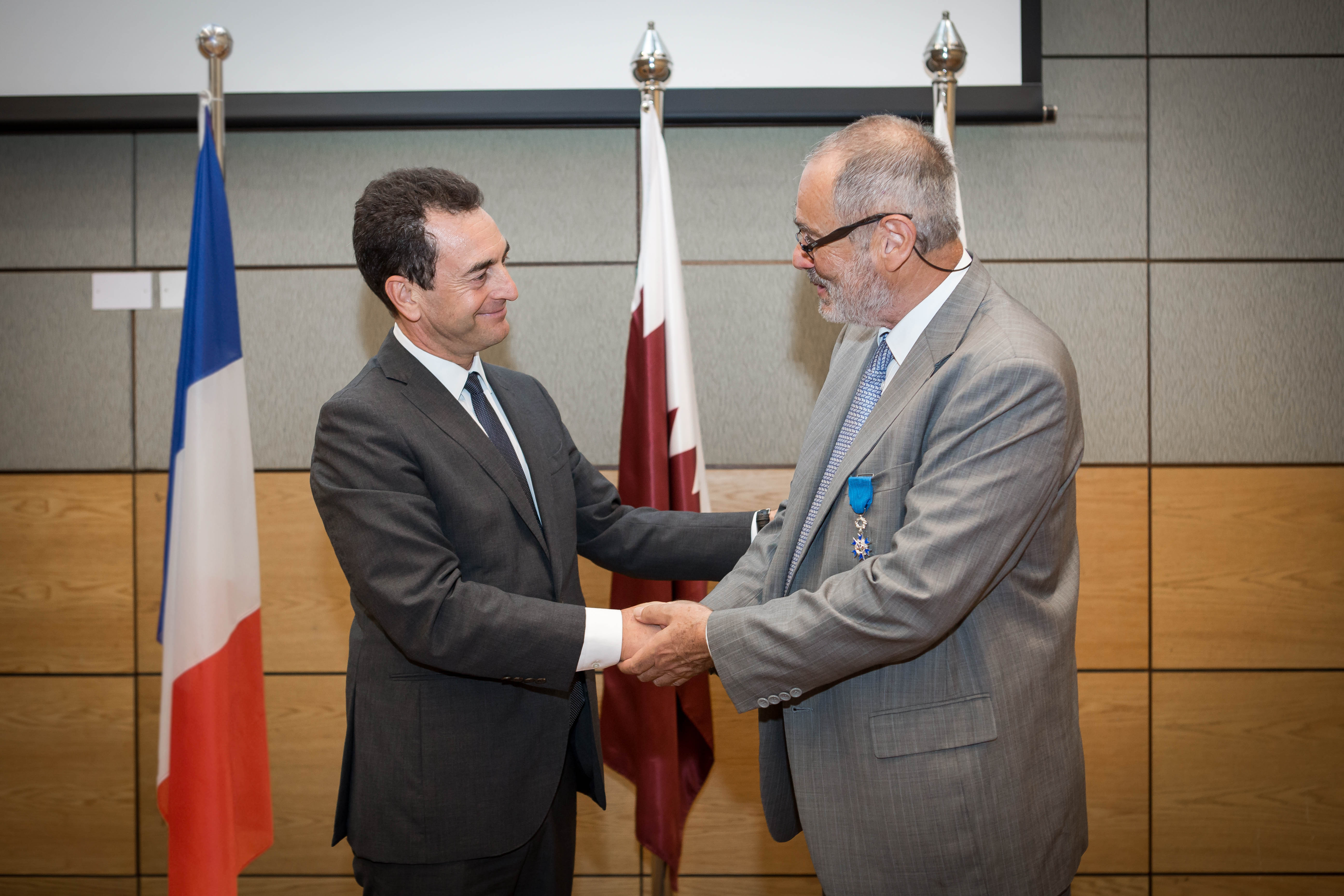 At a ceremony held on 2 November at the HBKU Student Center, His Excellency Mr Eric Chevallier, France's Ambassador to Qatar, presented Dr Hyafil with the medal in the presence of Dr. Ahmad Hasnah, President of Hamad bin Khalifa University, as well as family, friends and colleagues.
Dr Hyafil is responsible for devising and overseeing the innovative Executive Master in Energy and Resources program currently offered by HBKU and previously was the founding Academic Dean of HEC Paris in Qatar. Prior to coming to Qatar, he was Dean of the Faculty at HEC Paris in his native France.
The National Order of Merit was established in 1963, under French President Charles de Gaulle. It recognizes distinguished individuals regardless of gender, nationality or background.
For the full story, please
click here.