Doha Forum and QatarDebate, a member of Qatar Foundation (QF), have hosted the Doha Forum: Youth Edition at the Education City Student Center, attended by Her Excellency Sheikha Hind bint Hamad Al Thani, Vice Chairperson and CEO, Qatar Foundation, and Her Excellency Lolwah Al Khater, Spokesperson for the Ministry of Foreign Affairs.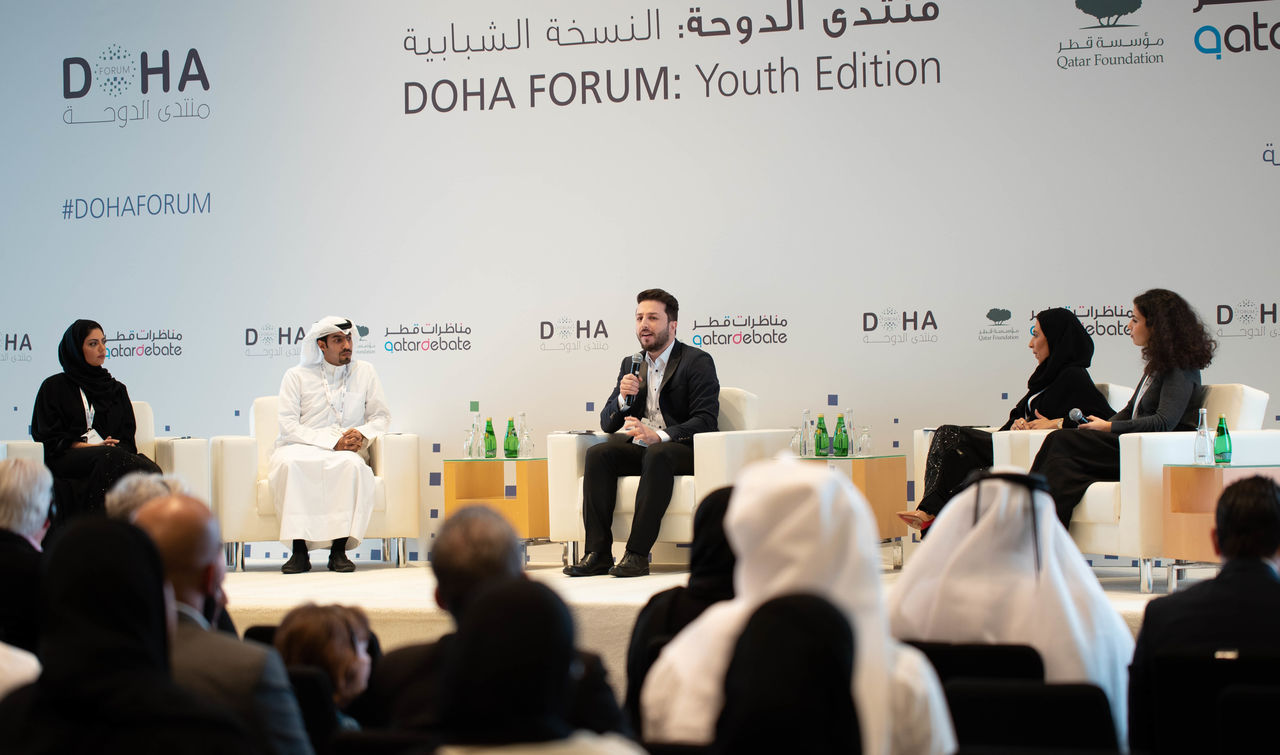 The Doha Forum: Youth Edition aims to enhance the debating skills of young people, and engage them in discussions on issues trending around the world, in preparation for the 18th Doha Forum, scheduled to be held on December 15-16 in Doha. Focusing on the importance of dialogue in addressing contemporary issues and challenges, the Doha Forum: Youth Edition is one of the most important events in QatarDebate's 2018 calendar.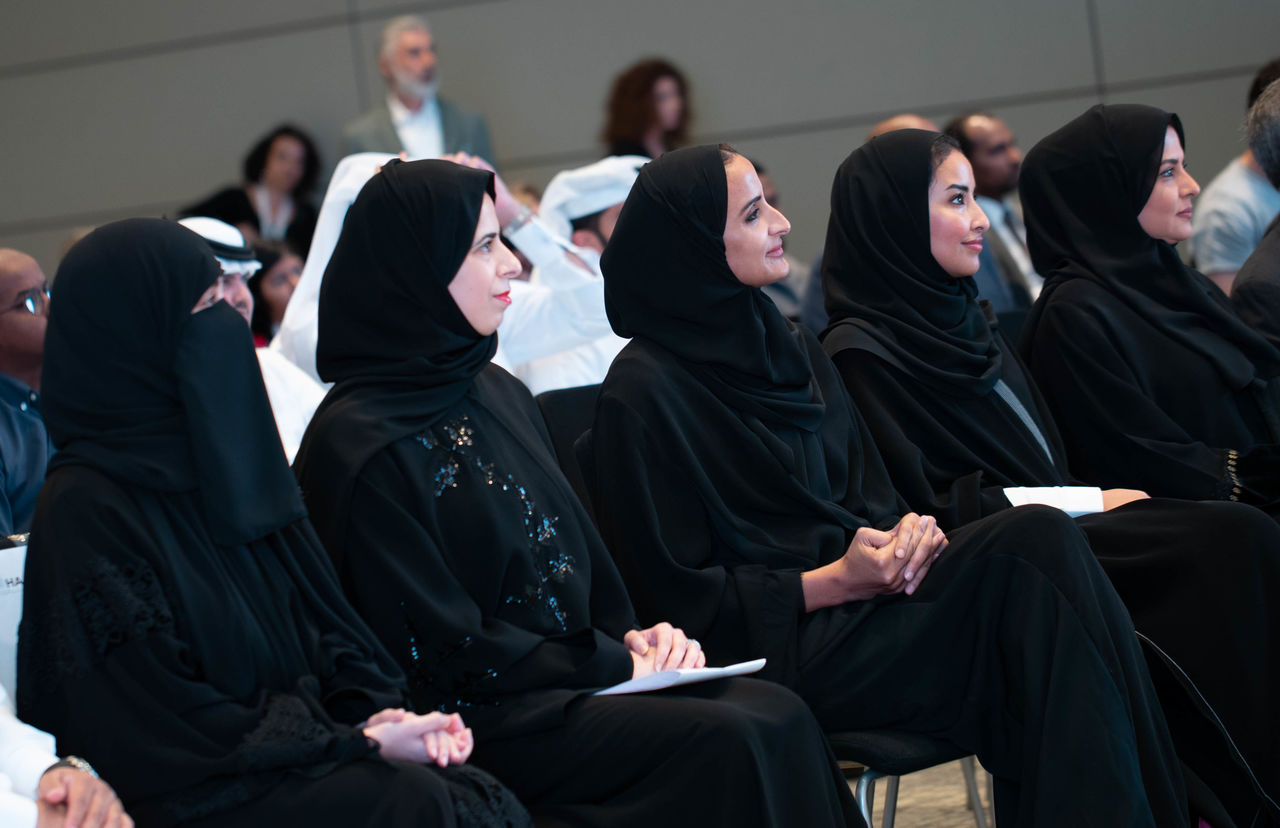 Her Excellency Sheikha Hind bint Hamad Al Thani said: "It has been truly inspiring to listen to the voice of youth being applied to such rigorous, constructive, and insightful dialogue about some of the key issues that our world is experiencing today, and will continue to experience.
"The Doha Forum: Youth Edition has focused on topics that are at the center of global discussions, debates, and agendas – the patterns, causes, and impact of mass immigration; and the effects of fake news on how we consume, and perceive, media – and challenged young people to approach them from different standpoints. These issues, and others like them, will impact on their lives and their societies.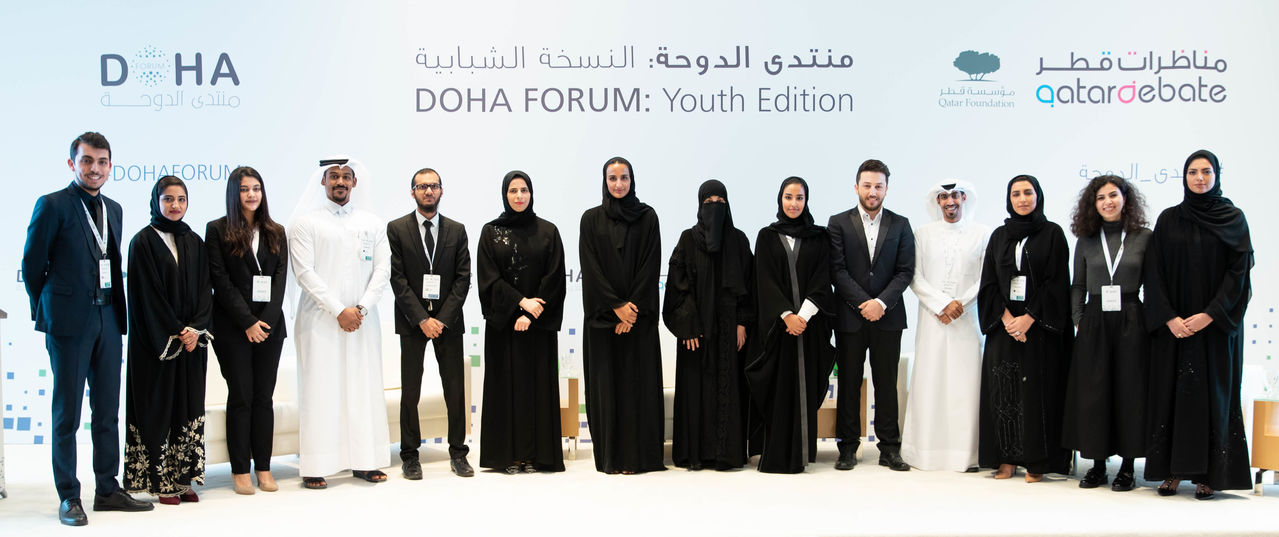 "Through their participation in this event, they will be better equipped to represent the voice of youth in global conversations on topics that truly matter, and to encourage and empower their peers to ensure they also have their say about our world."
In her opening remarks, Her Excellency Lolwah Al Khater said: "Through this partnership, we revive the culture of dialogue and debate, which is rooted in the history of humanity and the region as well. We look forward to productive panel discussions featuring the leaders of the future."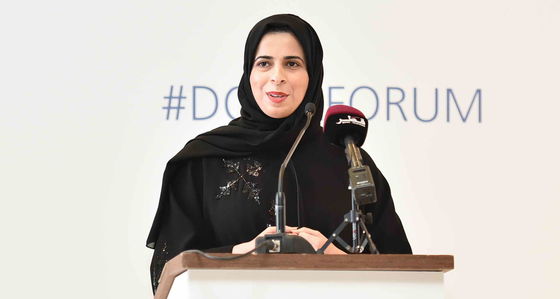 Dr. Hayat Abdulla Maarafi, Executive Director of QatarDebate, said: "The voices of youth are significant in this changing world – they carry hopes, dreams, and plans for building and developing the community. They need our trust, support, and guidance, in order for them to achieve their ultimate goals of justice and reason.
"Doha Forum gives these voices the importance they deserve, and provides them with an opportunity to create ideas and make decisions."
To read more, please click
here