Qatar Foundation hosted His Royal Highness Crown Prince Guillaume of Luxembourg and Her Royal Highness Crown Princess Stéphanie of Luxembourg on 4 March.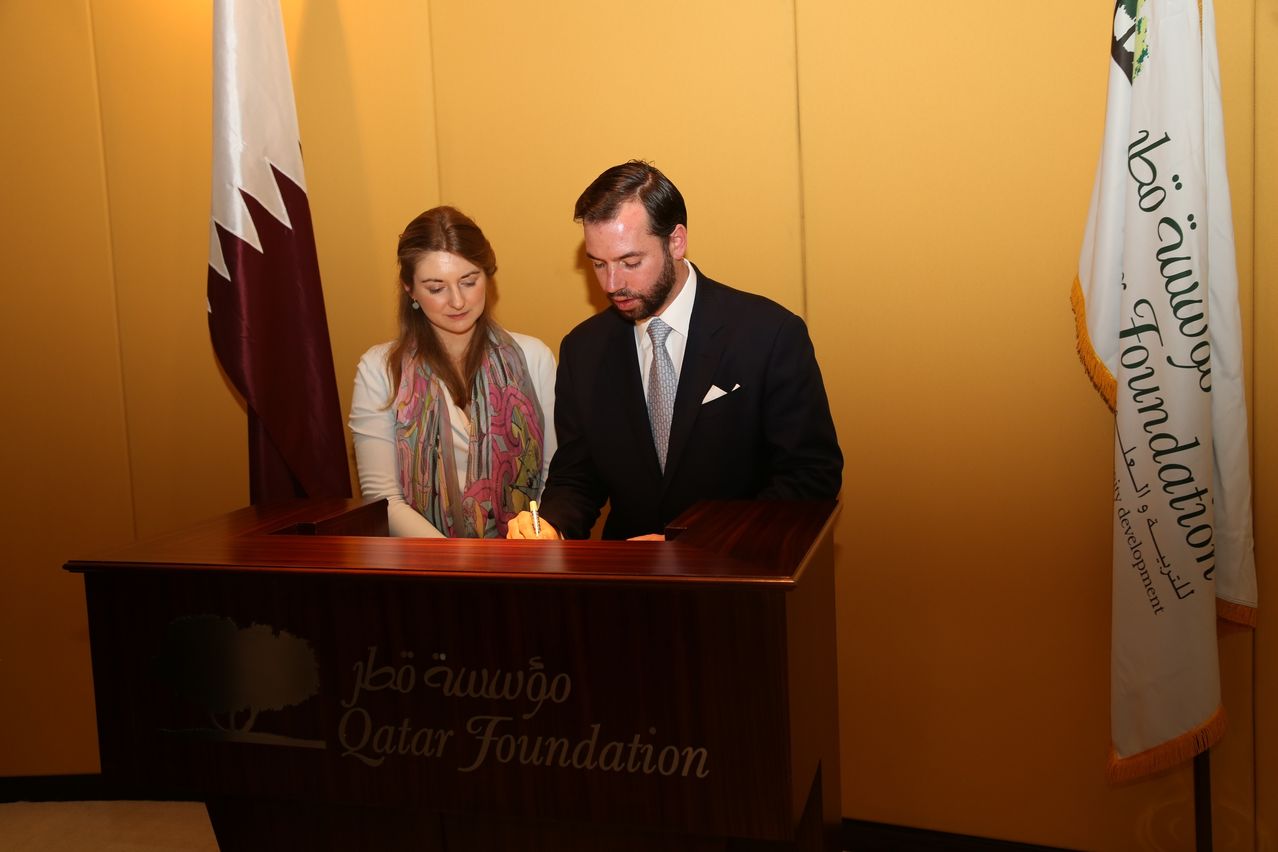 Engineer Jassim Telefat, Group Executive Director of Qatar Foundation Capital Projects and Facilities Management, welcomed the delegation to the Qatar Foundation Visitors' Centre.
The party, who are in the country as part of a state visit, was introduced to Qatar Foundation through a comprehensive presentation that described the organization's different educational institutes, science and research centers, and community development initiatives.
After the presentation, the royal visitors were shown an impressive 3D scale model of the current educational and research buildings. The master plan also included future construction developments at Qatar Foundation.
At the end of the visit, the Crown Prince signed Qatar Foundation's Visitors' book and was presented with an honorary gift.