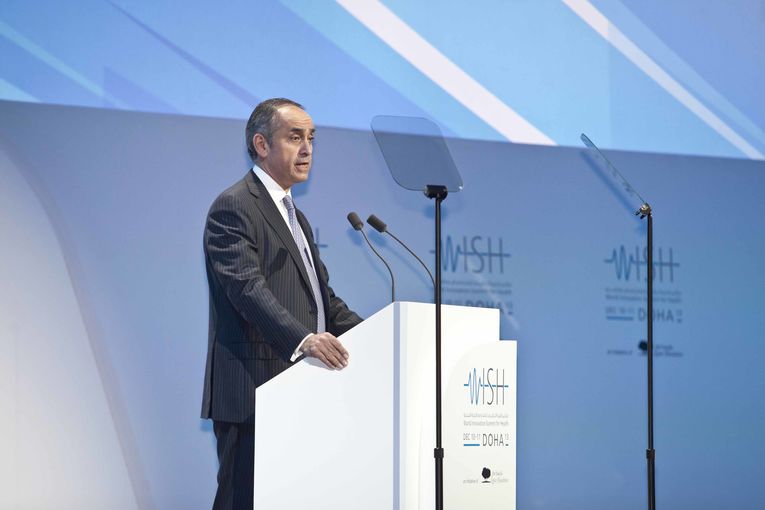 More must be done to enable the spread of new ideas in healthcare according to a groundbreaking new study.
The research, published on the second day of the World Innovation Summit for Health (WISH) in Doha, Qatar revealed that the spread of new ideas in healthcare requires governments and healthcare organizations to set out a clear vision of what can be achieved, establish standards and eliminate old ways of working – yet most countries are not delivering on these measures.
The first study of its kind, the
Global Diffusion of Health Innovation
report identifies the environmental and behavioral factors that speed the uptake of advances in healthcare.The report found that winning the hearts and minds of front line staff and patients was key and that countries were in general good at identifying champions of change, engaging patients and addressing clinicians' concerns.
But seven out of the eight countries surveyed were poor at eliminating old ways of working, adapting innovations to the local context and creating time and space for learning.
Professor Lord Darzi (pictured above), Director of the Global Institute of Health Innovation, Imperial College London and Executive Chair of WISH said:"All health services need to change to cope with ageing populations, the growing burden of chronic disease and economic pressures.We need creative solutions to these problems but even more importantly we need to learn how to spread them so they are rapidly taken up. This pioneering research, sponsored by Qatar Foundation, gives us a unique insight into what it is about their about the healthcare systems in these countries that enables them to successfully 'diffuse' innovation, with the aim of inspiring other countries around the world to adopt the best methods and ideas."
The Innovation Plenary Panel discussed exciting new developments in technology, management and medical practice in the context of global healthcare demands. These included an ambulance redesign from the UK, a water purifier from Sweden, and a handheld visualization tool powered by ultrasound technology that enables inspection inside the patient during a physical exam.
Engineer Saad Al Muhannadi, President of Qatar Foundation said:"Fostering healthcare innovation in Qatar and abroad is an integral part of Qatar Foundation's ambition to become a global center of excellence in medical practice, education, and research.WISH has provided a platform for this, giving countries from around the world a unique opportunity to share information and learn from each other's success. We want to build on this in future years, working together to discover new approaches to global public health challenges and improve the lives of millions of people around the world."
For the full story, please
click here
.