At the latest installment of Weill Cornell Medicine – Qatar's Grand Rounds a leading neurologist discussed the complexities of accurately diagnosing a patient's first seizure.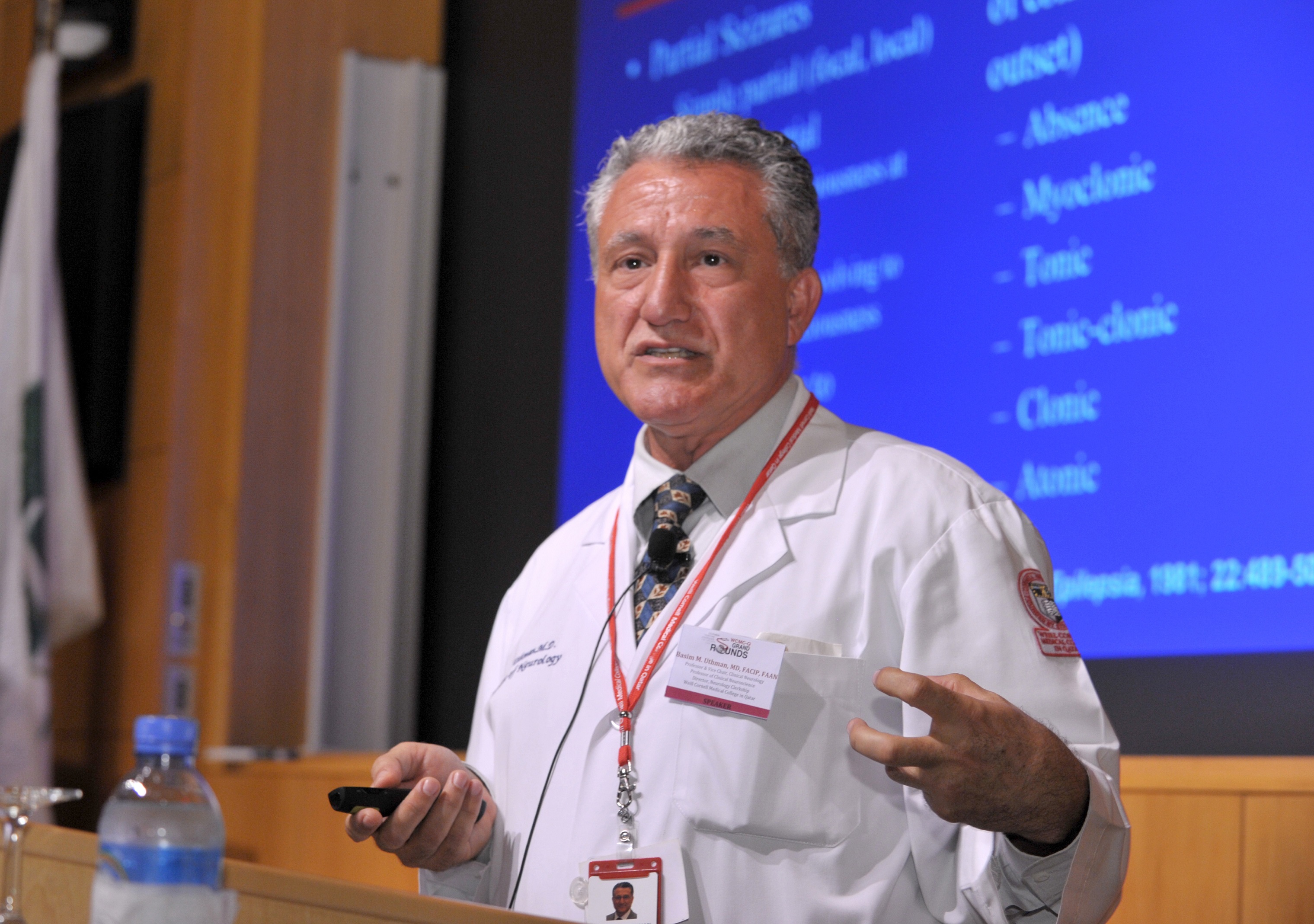 Dr Basim Uthman, Professor of Clinical Neuroscience at Weill Cornell Medicine – Qatar (WCM-Q), explained that epilepsy is just one of many causes of seizures, and that there are several different epilepsy syndromes, which makes accurate diagnosis and treatment a complex task requiring clinical expertise in the field.
Speaking at WCM-Q to an audience of physicians, researchers, students and healthcare professionals, Dr Uthman said: "There are many variables that must be considered in order to reach an accurate diagnosis following a first seizure, which is why it is very important to see a neurology specialist if a seizure has occurred. It is important to note that not all seizures are the result of epilepsy and a few other conditions such as sleep disorders and syncope may mimic epilepsy and present with seizure-like symptoms like impaired awareness, loss of consciousness and unusual behaviors and responses.
Dr Uthman explained that epilepsy could be the result of inborn genetic abnormalities in the brain, metabolic disorders, brain injuries caused by trauma, or brain damage caused by aneurysm, stroke, oxygen deprivation or a brain tumor, among other things.
It is estimated that around one per cent of people worldwide are affected by epilepsy, though the great majority are seizure-free with treatment. One-quarter to one-third continue to have seizures in spite of medications. Seizures do not always involve convulsions but can take the appearance of momentary fixed staring or mild trembling.
For the full story, please
click here
.