More than 40 students from CMU-Q, College of the North Atlantic-Qatar and Qatar University participated in this year's Hackathon, in which competitors were mentored by entrepreneurs and developers from the local community. Taking place over 24 hours, the event was sponsored by Cisco and the Qatar Computing Research Institute (QCRI), part of Hamad Bin Khalifa University.
"We have students that come in with all kinds of backgrounds in education and skills; all the way from freshmen to seniors. All the participants are truly great representatives of their universities and their great programs, and Qatar as a whole. As we say here at Carnegie Mellon, their heart is in the work," said Dan Phelps, associate teaching professor and program director of information systems.
Ashraf Aboulnaga, research director at QCRI, said the research institute actively supports events that helped to identify and foster talent in computer science in Qatar.
"QCRI has been involved with the hackathon for several years now. We are always looking for talented young computer scientists and have found that CMU-Q produces world class graduates," he said.
Ihab Farhoud, systems engineering manager at Cisco, was also on the judging panel, and liked what he saw. ""This is the first event of its kind that I have attended in Qatar and I'm very thankful to see so much incredible talent," he said. "I'm really excited, and I would love to see more of this."
The 12 mentors were all CMU-Q graduates, including Raja Fazil Akhtar, a 2017 graduate who now works as a software engineer at Catalyst. Akhtar delivered a keynote speech, saying "I participated in one of the Hackathons myself when I was a student, and that was a turning point for me. I became very passionate about developing software that has the ability to solve real life issues. In Hackathon, you spend 24 hours working on a project and all your energy goes into developing this one idea that carries so much potential; it's just a great feeling."
The Best Overall prize went to Abbas Ali, Abdul Rahman Al Fayad, Ahmed Abdeltawab and Mohammed Zakaria; the Best Technical App category went to Ahmed Khan, Keivin Isufaj, Radu Revutchi and Ahmed Saqib; the Best Design went to Sabit Hassan, Aisha Mohamed, Rohith Pillai and Shaden Shaar; and the Rookie Award for the best new team went to Laila Ossama El-Beheiry, Xinyu Ma and Mariam Salman.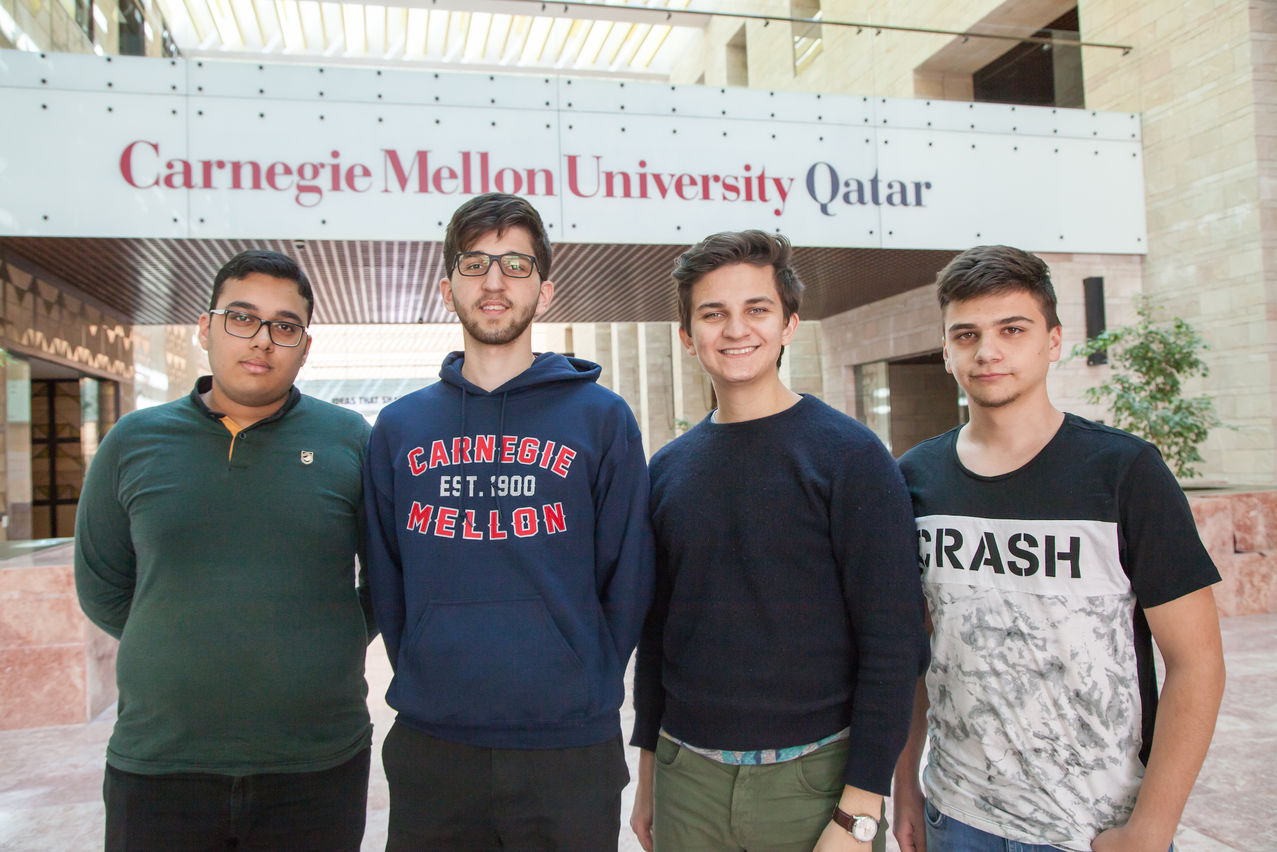 For more information on programs offered at Carnegie Mellon Qatar, please visit:
https://www.qatar.cmu.edu/academics