Carnegie Mellon University in Qatar (CMU-Q) formally welcomed its new dean, Michael Trick, in an installation ceremony at its Education City campus. He is the third dean since CMU-Q opened in 2004.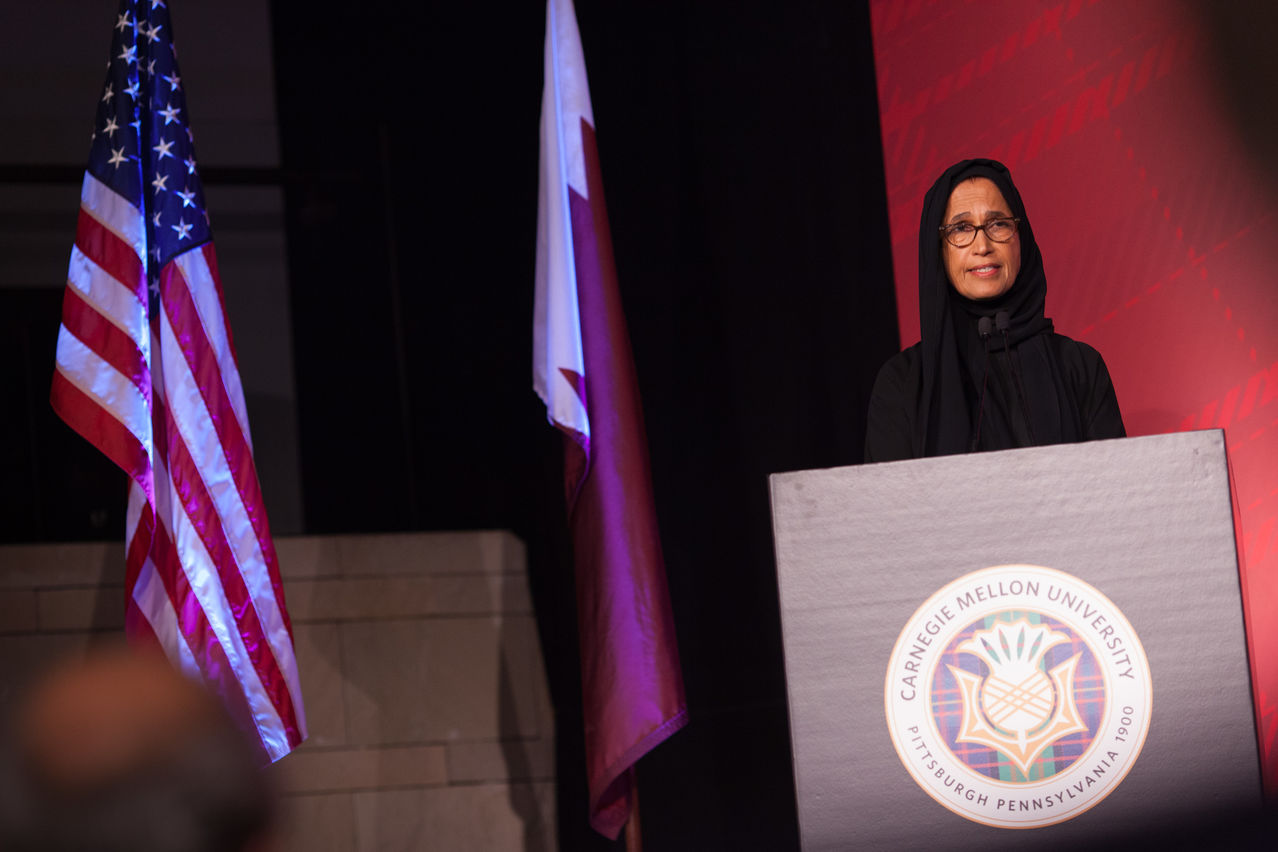 Trick has been a faculty member at Carnegie Mellon University's main U.S. campus Pittsburgh, Pennsylvania, since 1989, and holds a Ph.D. in industrial engineering. He is a researcher and educator in the field of operations research, with a specialization in computational methods in optimization. He also has consulted with professional sports leagues on scheduling.
"I am honored to be named dean of this remarkable institution," Trick said. "University is a transformative time for young people, and I look forward to building an educational experience at CMU-Q that is enriching, enlightening and inspiring."
Hessa Al Jaber, a member of CMU-Q's Joint Advisory Board, welcomed Trick on behalf of Qatar Foundation for Education, Science and Community Development (QF).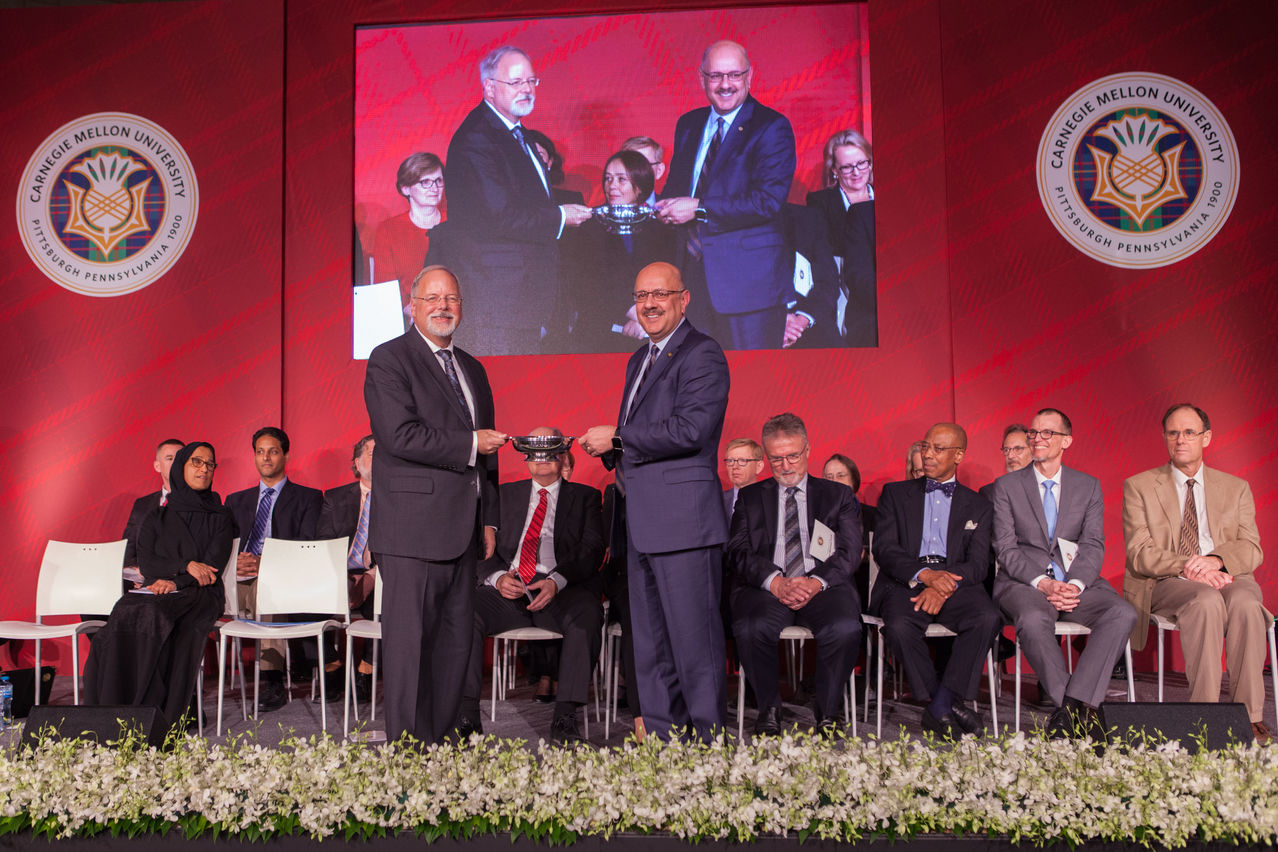 "Dean Trick is in a unique position to lead this institution through its second decade. He is an esteemed educator who will provide the guidance and leadership to fulfill the educational mission of CMU-Q. He is an internationally recognized researcher, who will bring a new perspective to the research efforts of CMU-Q. He is a strategic thinker, who will help us ensure that CMU-Q is contributing to the community in ways that matter," Al Jaber said.
Carnegie Mellon interim president Farnam Jahanian spoke at the ceremony: "Carnegie Mellon is proud to be a part of this community to deliver educational and research programs that will support and contribute to the long-term development of Qatar's knowledge-based economy. The leader we have chosen to build on this success is Michael Trick.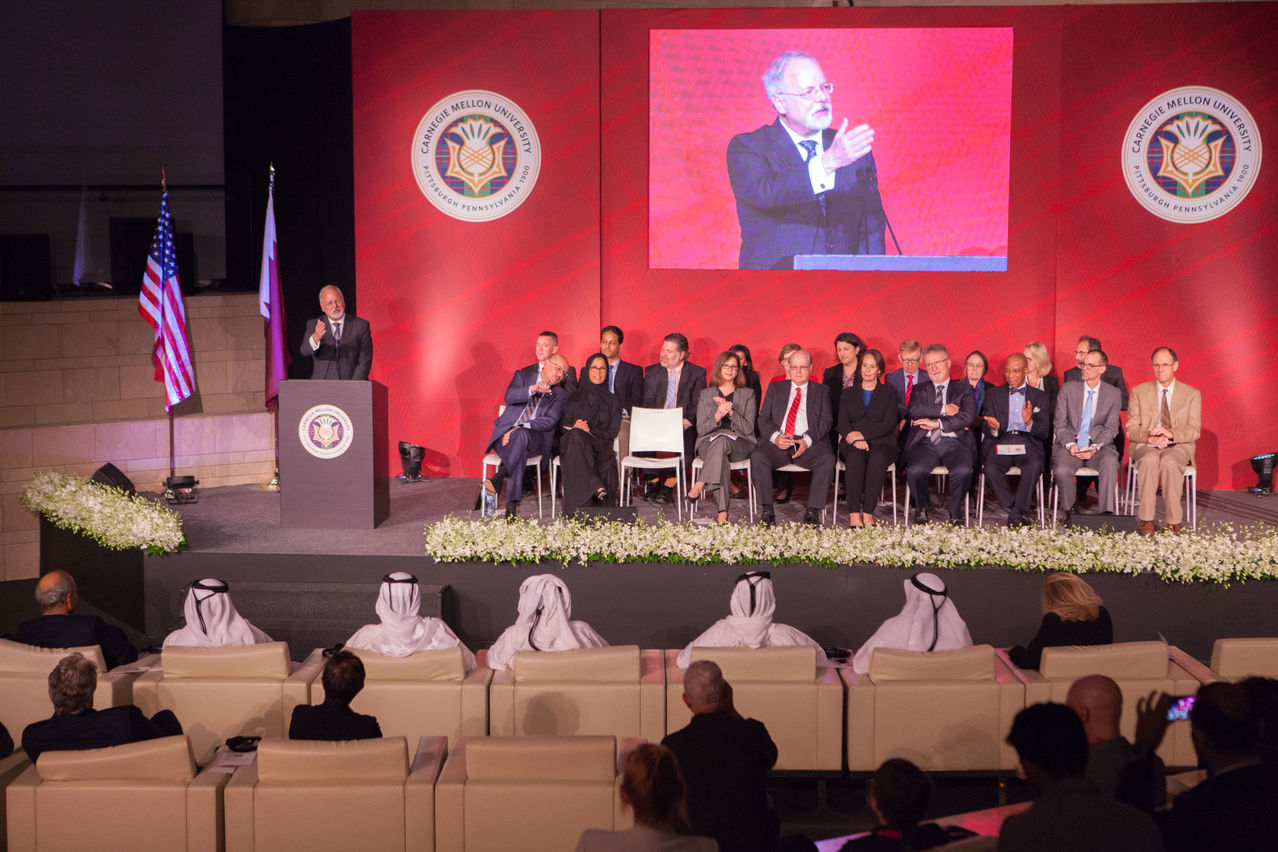 Trick is the author of more than 50 professional publications and the editor of six volumes of refereed articles. He has consulted extensively with the United States Postal Service on supply chain design, Major League Baseball and various college basketball conferences on scheduling issues, and telecommunications organizations such as Sony and Motorola on bandwidth allocation.
The installation ceremony was capped by the presentation of a ceremonial Quaich, a Scottish vessel traditionally symbolizing friendship, trust and new ventures.
Carnegie Mellon in Qatar offers undergraduate programs in biological sciences, business administration, computational biology, computer science, and information systems.
To read more, please click
here
.