Carnegie Mellon University in Qatar (CMU-Q) celebrated the graduation of the Class of 2018, with 90 students receiving their degrees in front of family, friends, faculty and alumni.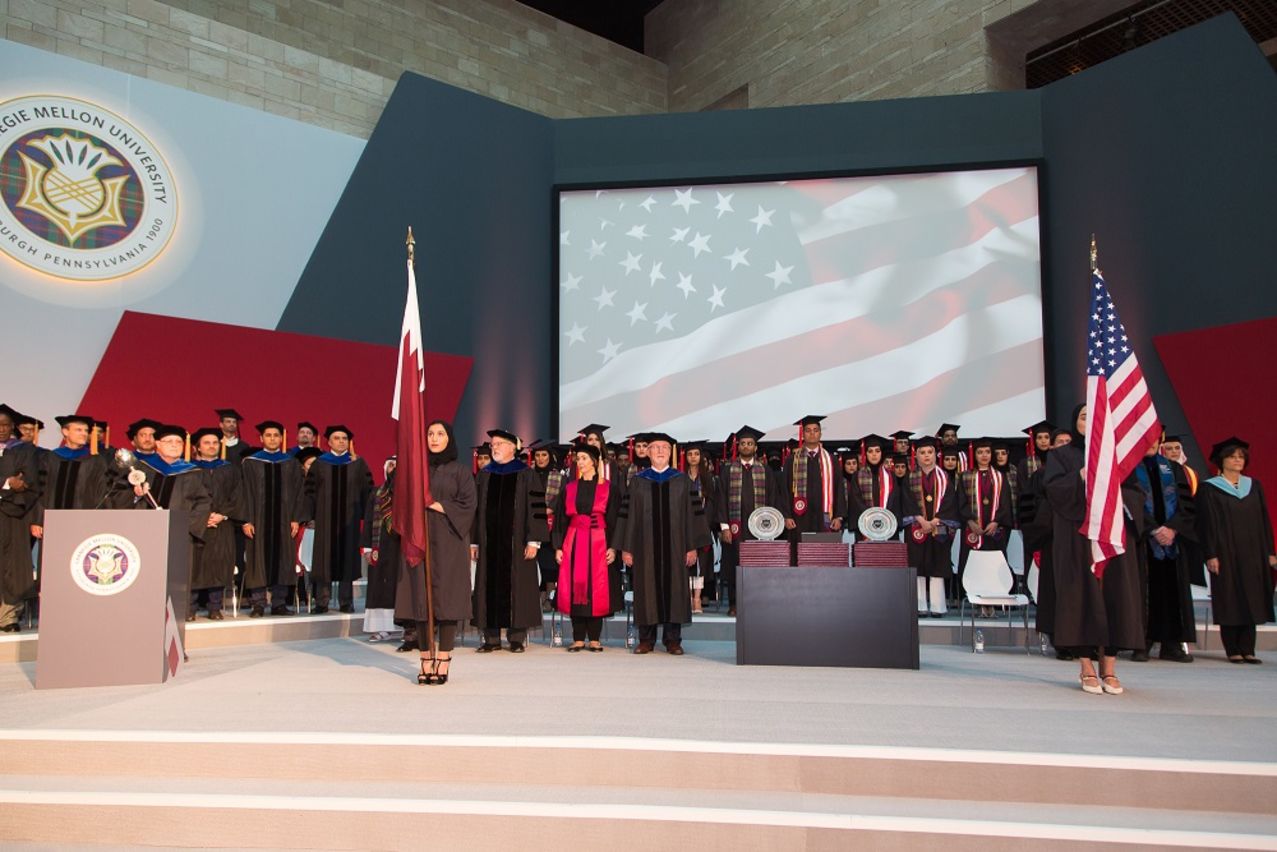 Michael Trick, dean of CMU-Q, presided over his first graduation in Qatar. He gave a charge to the new graduates: "Class of 2018, as you finish this chapter of your lives and embark on new ventures, always remember: you are Carnegie Mellon graduates. You are thinkers, collaborators, problem solvers and innovators. You are leaders. Take what you have learned at Carnegie Mellon and shape your world."
The Class of 2018 consists of 8 biological sciences graduates, 37 business administration graduates, 13 computer science graduates and 32 information systems graduates. Members of the class represent 18 nations, with almost 40 percent Qatari nationals.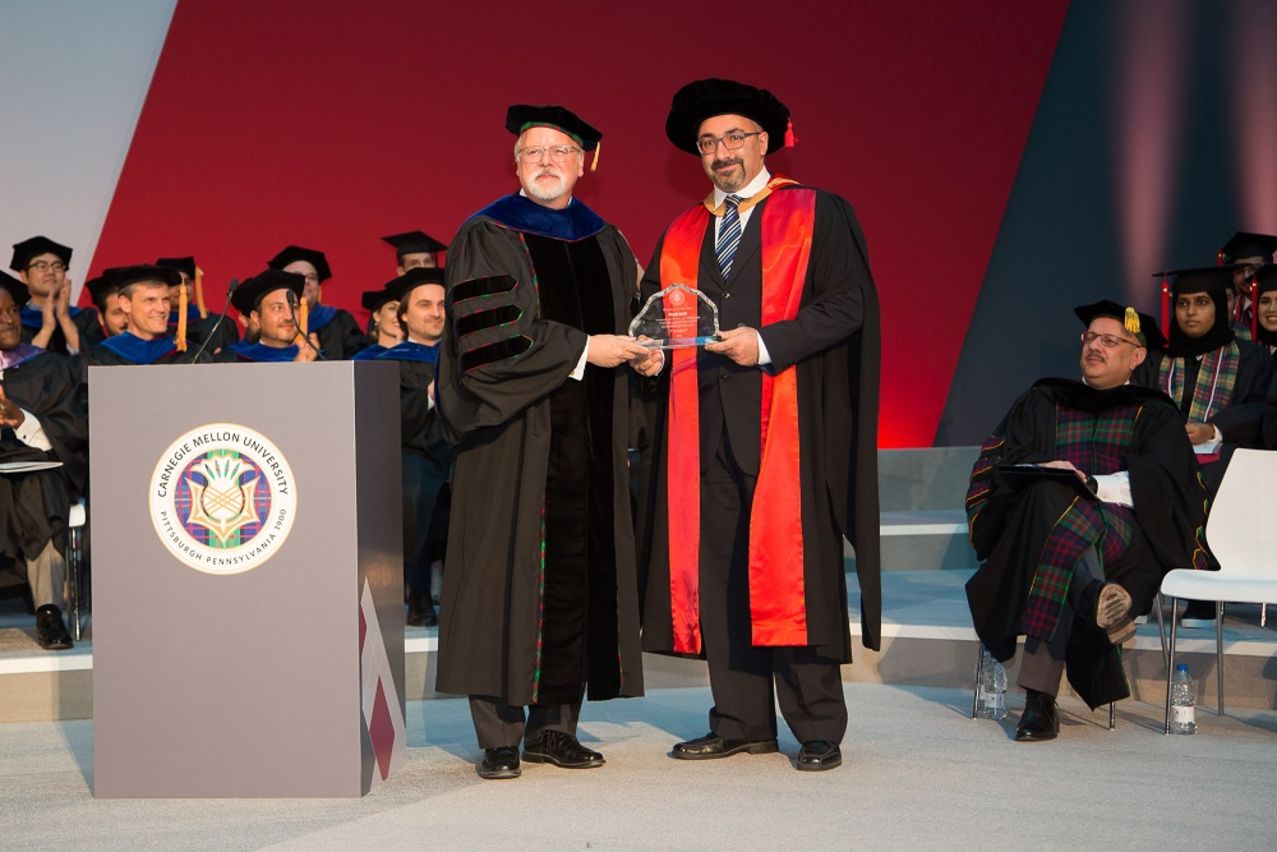 The president of Carnegie Mellon University, Farnam Jahanian, delivered the keynote address: "The pursuit of knowledge is a lifelong commitment. Especially amid the rapidly evolving technological landscape, the world must be your canvas, your stage, your classroom."
Biological sciences graduate Boshra Al-Sulaiti spoke on behalf of the Class of 2018, and described her academic and social growth during her four years at CMU-Q. "CMU-Q gave us the willingness to go the distance, to know ourselves better, to reach higher than we have ever reached before, and to never stop. Our friends urged us to never stop. Our professors urged us to never stop. CMU-Q urged us to never stop. So, my friends and fellow graduates, never stop. Never stop dreaming, believing, and achieving," she said.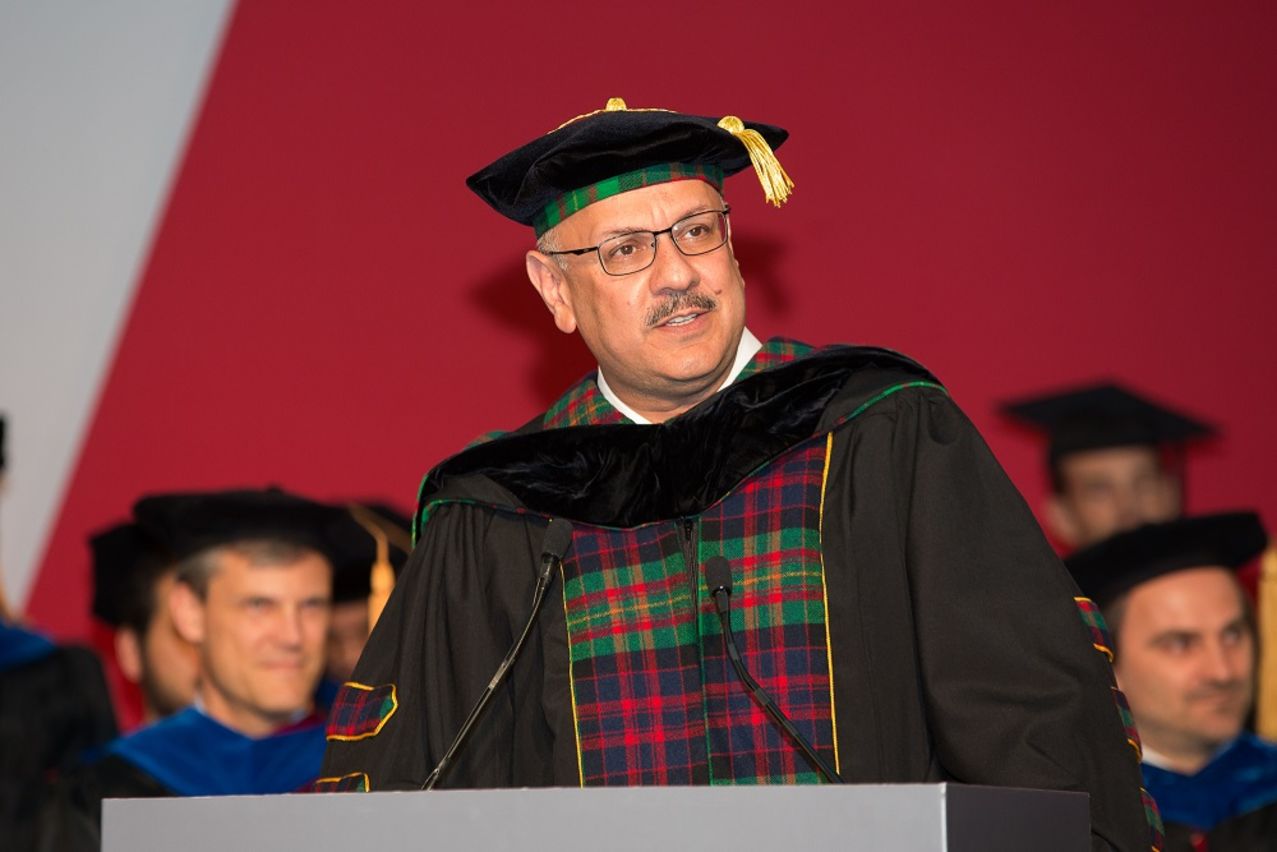 The Class of 2018 brings the total number of CMU-Q alumni to 769, and they join more than 100,000 Carnegie Mellon alumni worldwide.
For more information on programs offered at Carnegie Mellon Qatar, please visit:
https://www.qatar.cmu.edu/academics