Qatar National Library (QNL) received a donation of children's bookswritten by Qatari author Maryam Al Subaiey, founder of Q Talent, fromOccidental Petroleum of Qatar Ltd. (Oxy Qatar) during its participationin the Doha International Book Fair on the 4th of December.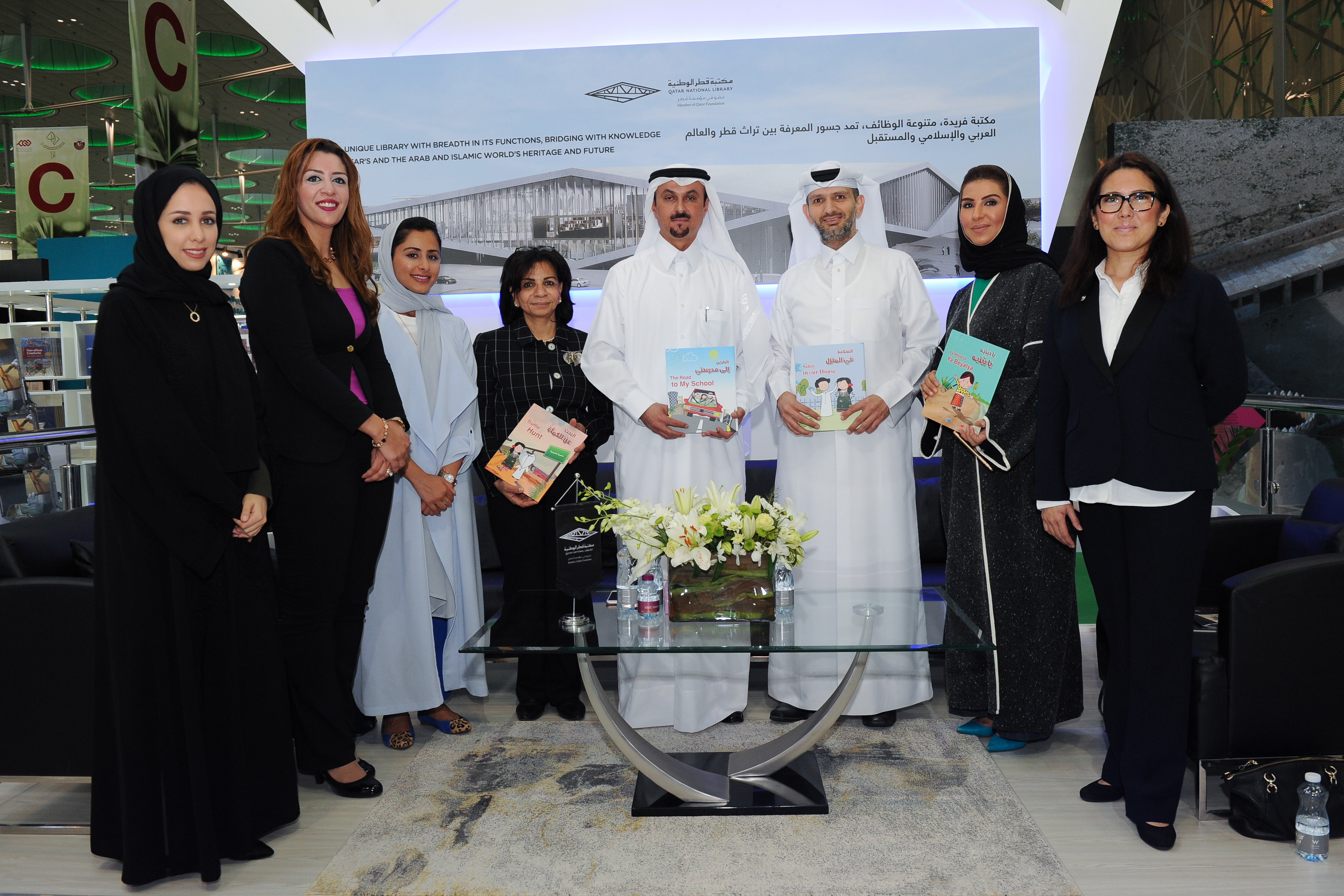 The books include four titles; three of the books follow the story ofHamad and Hissa, a brother and sister who go through differentsituations that teach them about home and road safety, and environmentalawareness. The fourth book, "Heya Beya", depicts the forgottentraditions that children used to perform during the pilgrimage season.QNL received 50 copies of each title to add to its growing children'scollection.
Commenting on the donation, Dr Sohair Wastawy, Executive Director ofQNL, said: "We are delighted to receive this generous and valuabledonation, which features local characters and settings, and tacklesimportant topics that educate the next generation on issues relating toQatar's development. Qatar National Library is a strong advocate ofbooks relating to Qatar and that are written by local authors. Donationssuch as these enrich our children's collection and introduce theyounger members of our diverse community to Qatari culture."
"We are honoured to play a part in this important initiative. Thiscollection of Qatari children's books is of great value to the widercommunity," Oxy Qatar President and General Manager Andrew H. Kershawsaid.
"Oxy supports the Qatar National Vision 2030 through our socialresponsibility initiatives in Qatar. One of our focus areas is topromote local art and culture, particularly among young people, byenhancing awareness and access," Kershaw added.
By providing these books to the public, both organisations aim toencourage a culture of reading. All of the stories are inspired byQatari culture and are bilingual to enable all children in Qatar tolearn about the local culture and traditions.
As a member of Qatar Foundation for Education, Science and CommunityDevelopment (QF), QNL supports QF's mission to unlock human potentialand preserve the nation's heritage for future generations by fosteringthe growth of society through human and social development.