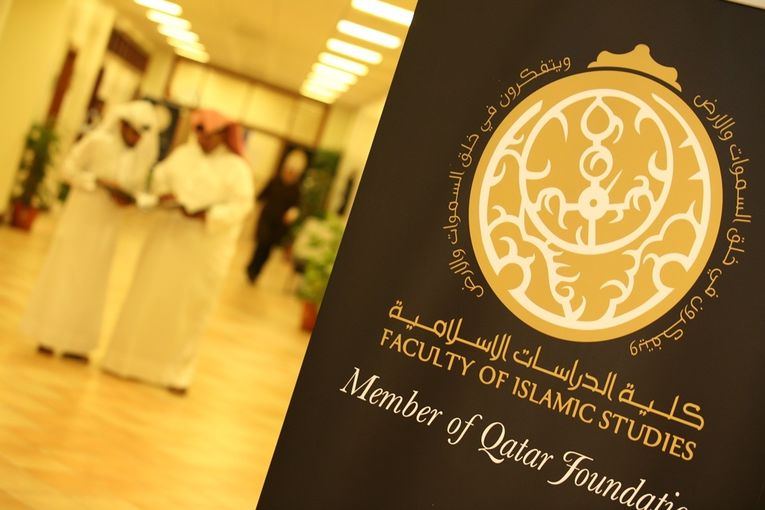 The Center for Islamic Economics and Finance (CIEF), a research center at Qatar Faculty of Islamic Studies (QFIS) organized a public lecture on 'Knowledge, Economy, and Islamic Finance: A New Institutional Economics Perspective'. The lecture was held at Hamad bin Khalifa University.
The speaker was Dr Habib Ahmed, Professor of Islamic Law and Finance at Durham University and Visiting Professor at QFIS. He spoke about the role of knowledge in the economy, the status of knowledge in the Muslim world, the implications of this for Islamic finance, and a way forward.
For his talk, Dr Habib adopted a New Institutional Economics (NIE) framework. NIE takes a multi-disciplinary approach to explain how economic structures evolve and change over time.
Dr Habib presented data from the academic literature to show that attitudes of Muslims towards Islamic banking are still uncertain. For example, many Muslims are still unsure how Islamic banking differs from conventional banking.
Dr Habib argued that the push for Islamising economies without the necessary knowledge base and appropriate economic structure led to adopting a "marginal adaptation approach". He claimed that establishing an Islamic economic structure in general, and a genuine Islamic financial system would require reorientation of culture towards creation of new Islamic knowledge that can build appropriate institutions, organizations and transactions.
The example of Malaysia was cited as a model for development policy. The Vision 2020 of Malaysia recognizes the challenge of establishing a scientific and innovative society as a key task. The Financial Sector Development plan is clear about promoting Malaysia's thought leadership in Islamic finance.
Consequently, 50 course providers and 18 universities exist in Malaysia that teach Islamic finance.
Their contribution to creating Islamic knowledge is evident by their research activities in the Islamic economics discipline. Furthermore, the institutional environment and regulatory framework for Islamic finance in Malaysia is also well-established.
For the full story, please
click here
.