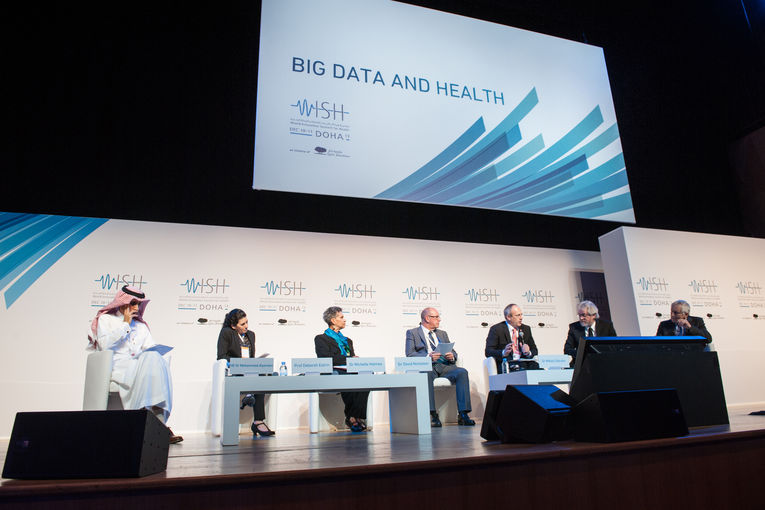 Cell phones, security cameras, social networking websites and loyalty cards could become as important as the stethoscope and the blood pressure monitor for monitoring health, experts said at the inaugural World Innovation Summit for Health (WISH).
The billions of digital traces generated by the electronic devices on which we rely, collectively known as Big Data, provide a far more accurate and complete picture of our mental and cultural life than has ever been available before and could be used to improve health, cut costs and even halt epidemics.
In a new report to be published at WISH, leading experts called for an international charter on data sharing that would allow organizations to exchange information about our health, behavior and lifestyles. The report also examines how bringing data together can have a huge global impact on the spread of disease and change our behavior in order to protect and improve people's health.
The Right Honourable Professor the Lord Darzi of Denham, Executive Chair of WISH and Director of the Institute of Global Health Innovation at Imperial College London, said: "Protecting individuals' privacy is vital but at the same time a means must be found to use the vast quantities of data that is now becoming available for the benefit of global health."
Professor Alex 'Sandy' Pentland, Director at the Human Dynamics Laboratory, Massachusetts Institute of Technology and Chair of the Big Data and Healthcare Forum, said: "The 'digital breadcrumbs' we leave behind are already allowing us to improve health, cut costs and even halt epidemics.We need to harness this huge new source of valuable information about our lifestyles and behaviors in order to improve health care and help reduce costs, without compromising on quality or privacy."
Professor Pentland told the audience that a project monitoring mobile phone use anonymously in Ivory Coast had enabled researchers to track movements of people for the first time and cut infectious disease rates by 20 percent. "The world is going through a profound change. Where once a pandemic could race through a population and no one knew about it now there are five billion cell phones from which we can generate reports about people's behavior."
For the full story, please
click here
.