Carnegie Mellon University in Qatar celebrated its eighth graduation ceremony on 4 May, the largest in the Doha campus' history, as 104 graduates representing 19 countries were awarded their diplomas in front of family, friends and the university community.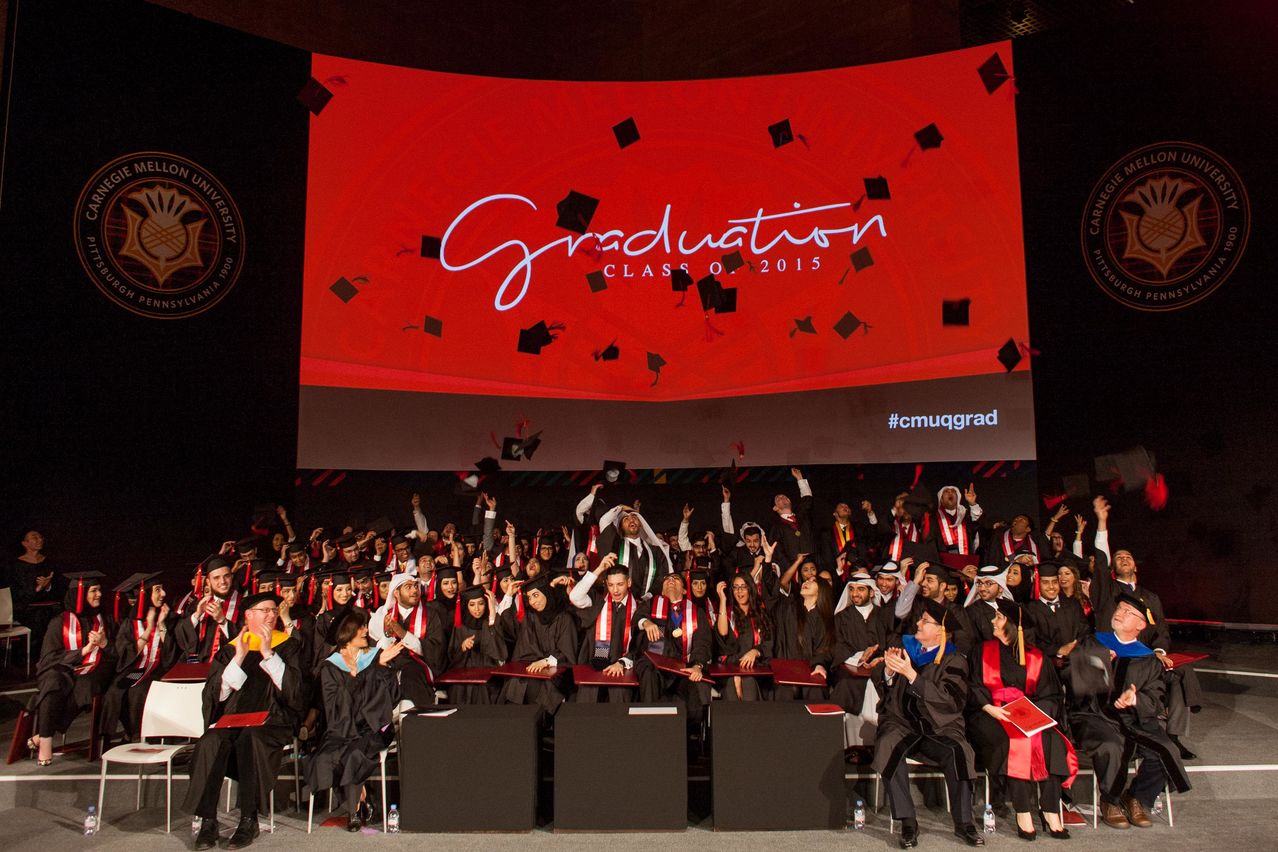 As the largest graduating class from the Qatar campus to date – 54 business administration students, 29 in information systems, 17 in computer science, and four in biological sciences – graduating students received their degrees to officially become part of Carnegie Mellon University's global network of more than 100,000 alumni.
Congratulating the class of 2015, Ilker Baybars, dean of Carnegie Mellon Qatar, said: "It is with great pride that I extend my congratulations to the Class of 2015. You have exemplified Carnegie Mellon's traits of hard work, collaboration across disciplines, and innovation. As Carnegie Mellon graduates, we are confident that you are prepared for your future—in Qatar and across the world."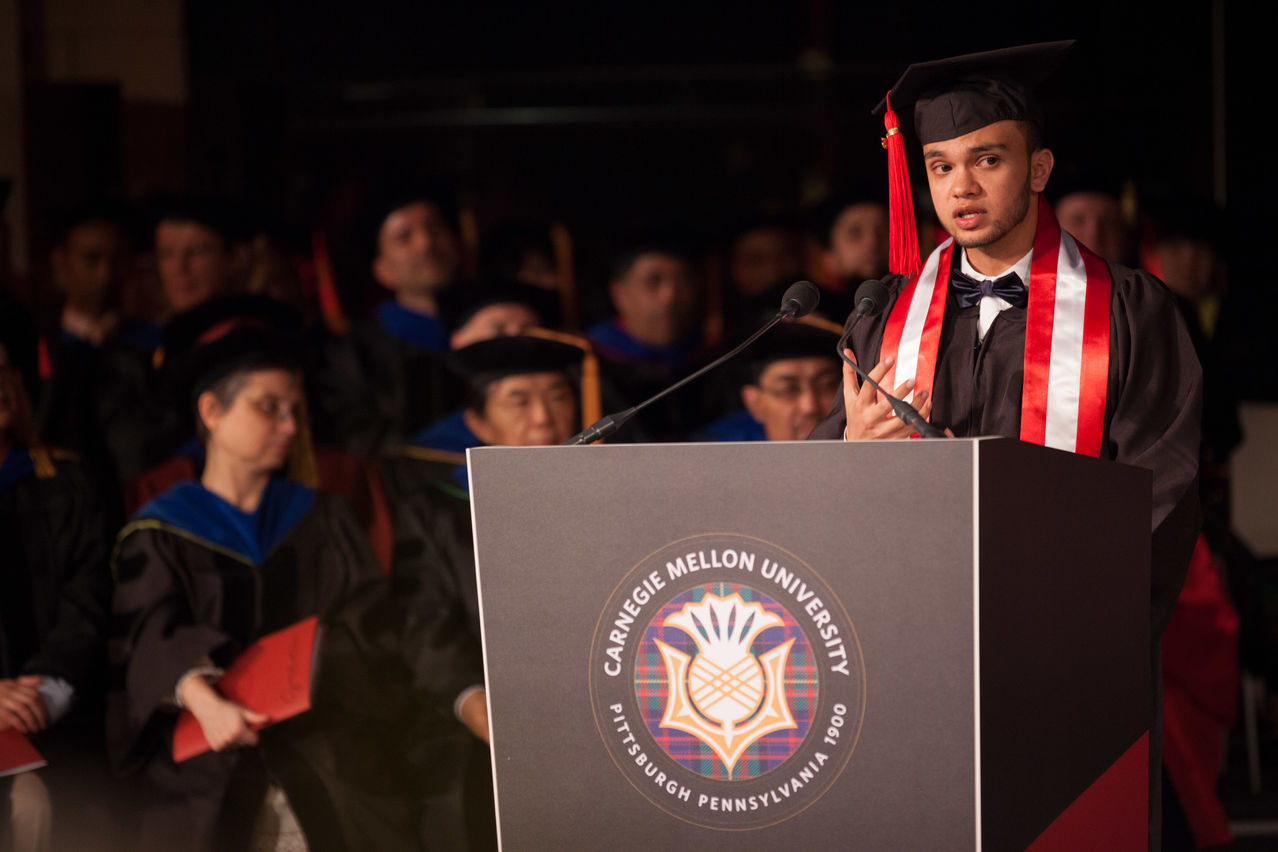 Baybars awarded the Meritorious Teaching Award to Muhammad Fuad Farooqi, assistant teaching professor of finance, for his remarkable dedication to his undergraduate teaching.
Outstanding Academic Achievement Awards went to graduates from each program, based on outstanding academic performance, and included, Bilal Jaradat from biological sciences, Tanzeel Huda from business administration, Sabih Bin Wasi from computer science, and Sama Kanbour from information systems.
Lana Al Kahala, the 2015 Andrew Carnegie Society Scholar, and the Qatar Campus Scholars, was also recognized during the ceremony. This year's Qatar Campus Scholars were Al Kahala and Tanzeel Huda, both business administration graduates, Sabih Bin Wasi from computer science and information systems graduate Sama Kanbour.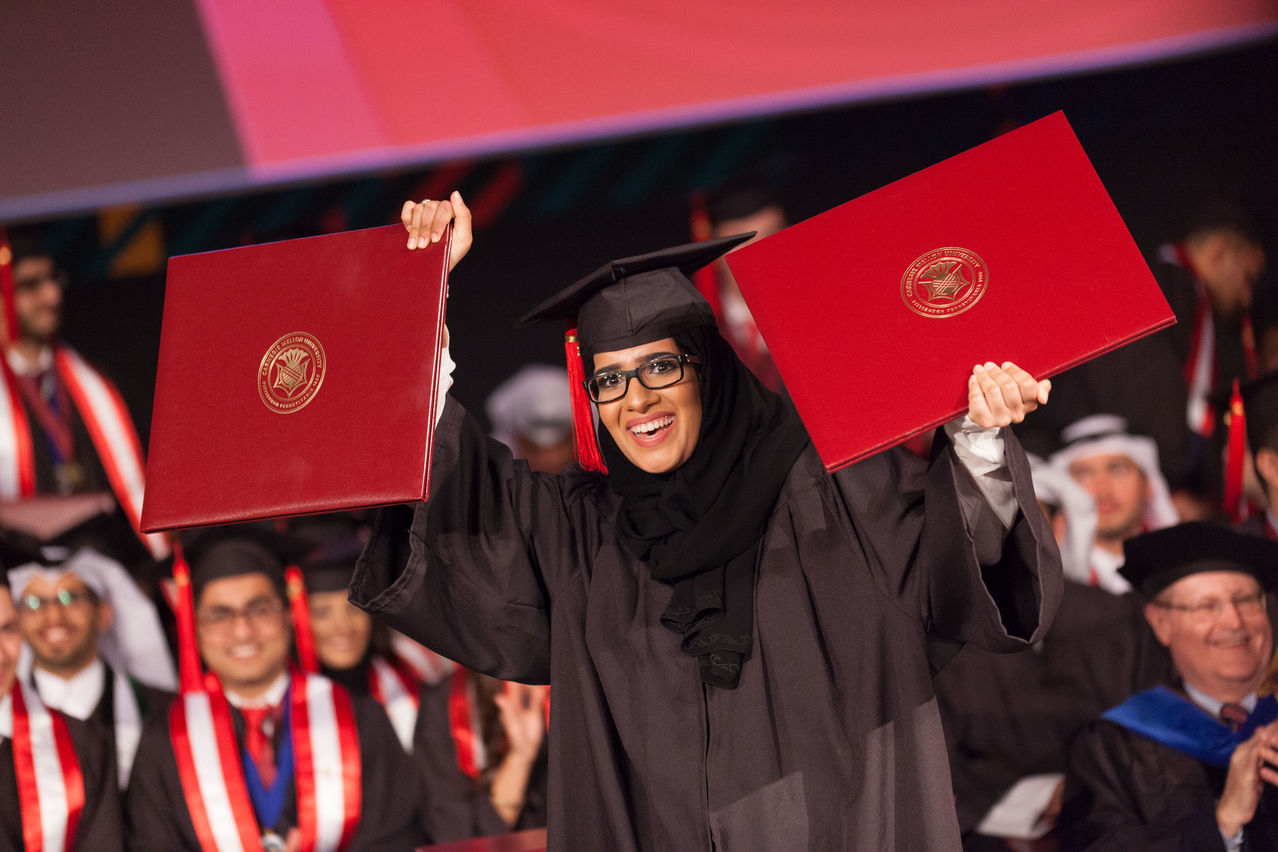 Also this year, 10 students received Senior Student Leadership Awards: Vanessa Fernandes (with distinction), Tarek Al Hariri (with distinction), Hassan Al-Malki (with distinction), Mohamed Benkermi, Francine Dinglasan, Ahmed Hashmi, Lana Al-Khahala, Mohammed Al-Matwi, Lamana Mulaffer, and Amalan Roshan.
For the full story, please
click here
.