Carnegie Mellon University in Qatar (CMU-Q) celebrated its ninth graduation ceremony as 89 graduates received their diplomas in the presence of family, friends, alumni, faculty and Carnegie Mellon leadership. There are now 570 CMU-Q alumni representing the classes of 2008 through 2016.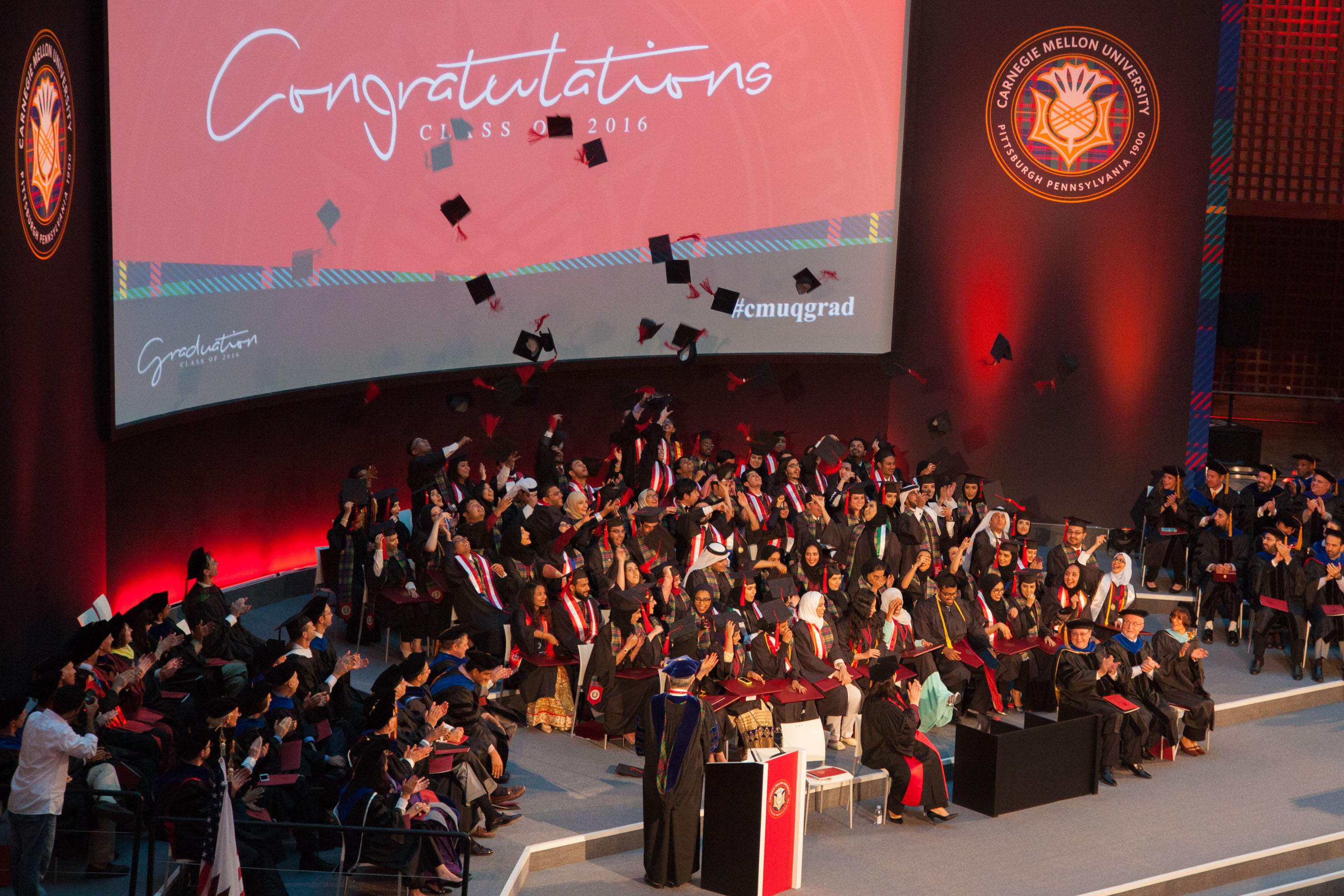 The 2016 graduating class is comprised mainly of students in five programs: 11 in biological sciences, 41 in business administration, 17 in computer science, 19 in information systems, and, for the first time, one student in the highly selective computational biology program. The students join Carnegie Mellon University's global network of more than 100,000 alumni.
The ceremony's student speaker was Nada Arakji, a business administration graduate and the first woman to represent Qatar in the Olympics. Since competing as a swimmer at the London 2012 games, Arakji has continued to work with the QOC to promote sport and athletics to Qatar's youth. Arakji will compete for Qatar once again at the 2016 Olympic Games in Rio de Janeiro, Brazil.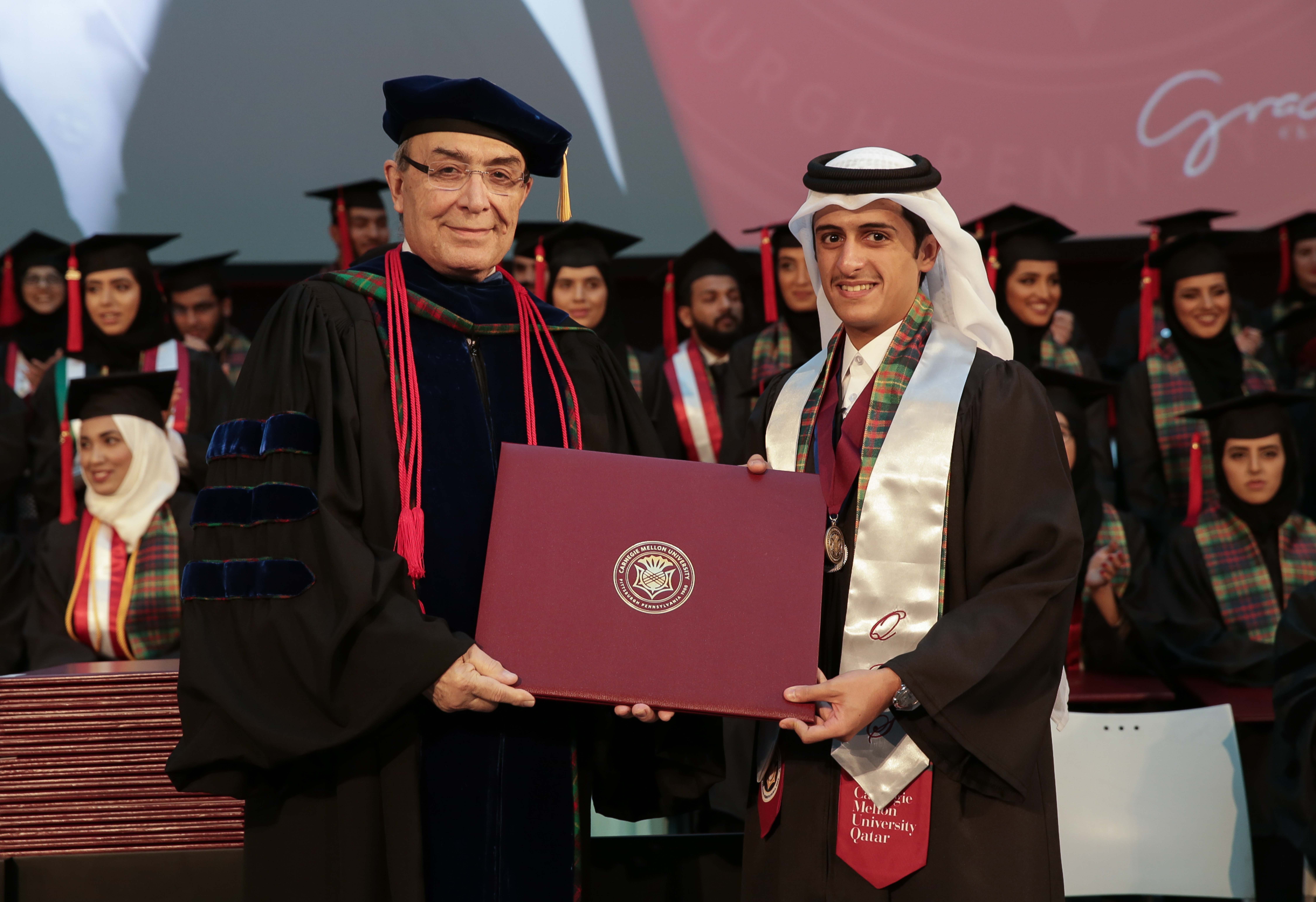 The members of the graduating class represent 23 nationalities and speak a total of 26 languages. In the Class of 2016, 44% of graduates have studied abroad.
The Class of 2016 has compiled more than 47,000 hours of work experience, with 72% of the class completing at least one internship. More than 53% have been involved in community outreach, and 41% have started or led a student club.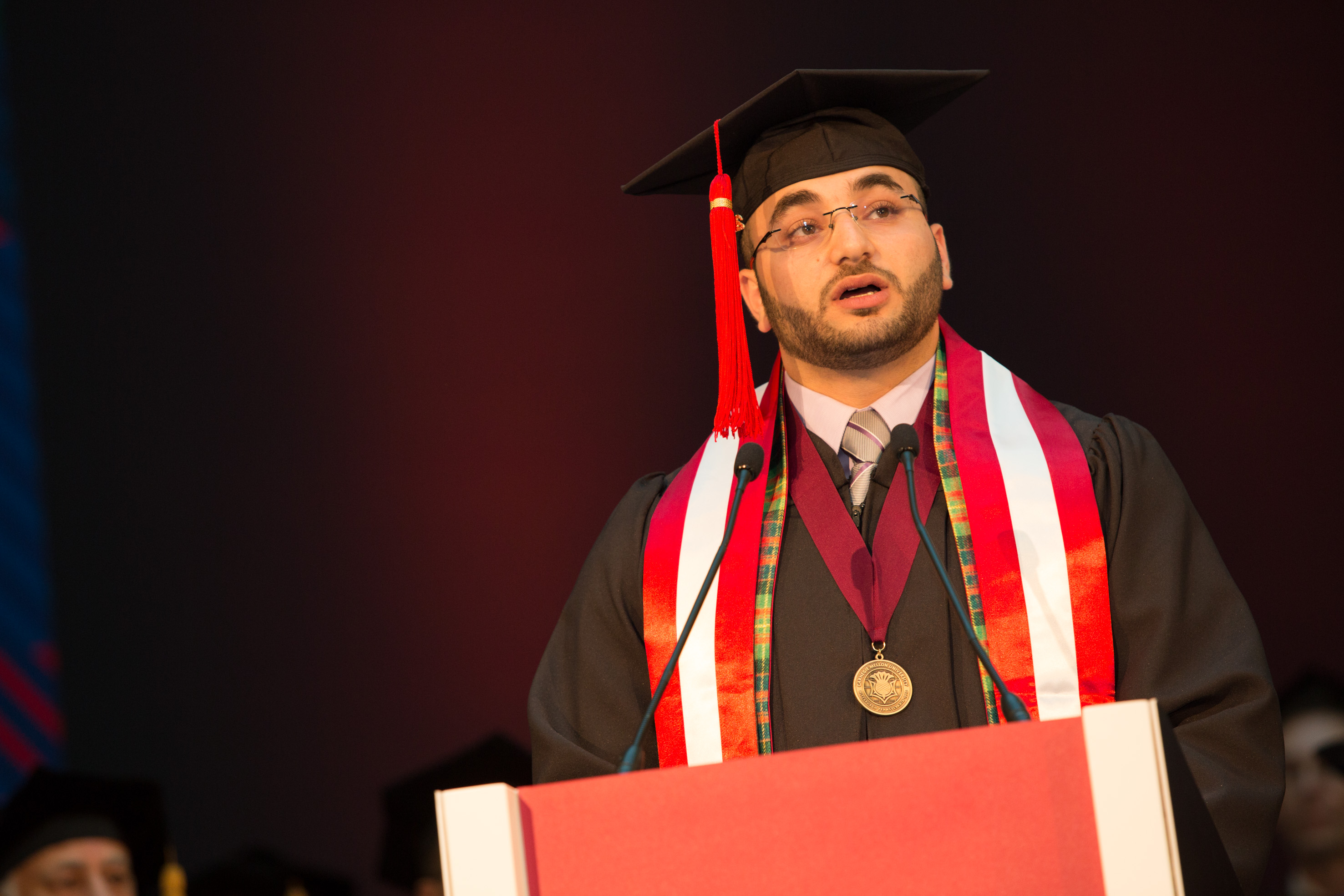 Carnegie Mellon Qatar graduates are highly sought after by local, regional and international organizations. More than 90 percent of the university's alumni are either in graduate programs or employed in top organizations such as Google, Microsoft, Qatar Petroleum, Shell and Commercial Bank Qatar.  
For the full story, please
click here
.