A group of students from Carnegie Mellon University have been given a remarkable opportunity to conduct technology research projects in India that benefit the visually impaired. Eight students spent the summer in Bangalore after being selected to join the 2013 iSTEP (innovative Student Technology ExPerience) internship.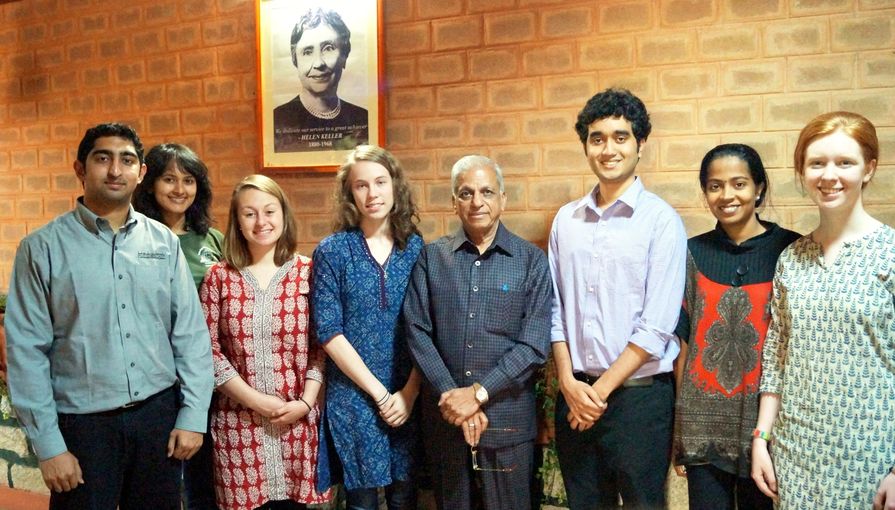 iSTEP is a unique summer research internship program that provides the opportunity to conduct technology research projects in underserved communities around the world. The 2013 team worked on several projects that support blind students who are learning to write Braille. They developed the software device connected to a computer that allows blind students to learn the placement of the different dots in a Braille cell.
Aveed Sheikh, a business administration student at Carnegie Mellon University in Qatar and his fellow Pittsburgh teammates, Madeleine Clute, Maddie Gioffre, Poornima Kaniarasu, Aditya Kodkany, Vivek Nair, Shree Lakshmi Rao and Avia Weinstein, moved to Bangalore for the summer months and worked in partnership with the Mathru Educational Trust for the Blind.
The Mathru Educational Trust for the Blind includes the Mathru School for the Blind, which is a non-profit and voluntary institution founded in 2001 to educate and rehabilitate visually impaired children and adults. In 2011, the Trust launched a new center educating children who are deaf and/or have multiple disabilities.
Blind students can also learn to write braille through different games and exercise using a slate and stylus.The device provides instant audio feedback based on the user's input and also corrects mistakes. The interns worked on enhancing existing modes on the Braille Writing Tutor (BWT) software by introducing Kannada (local language) and Hindi Braille, in addition to Math.
Follow the iSTEP 2013's journey in India by reading their daily blog, liking their Facebook page, following their updates on Twitter and watching their videos on YouTube.
For the full story, please click here.