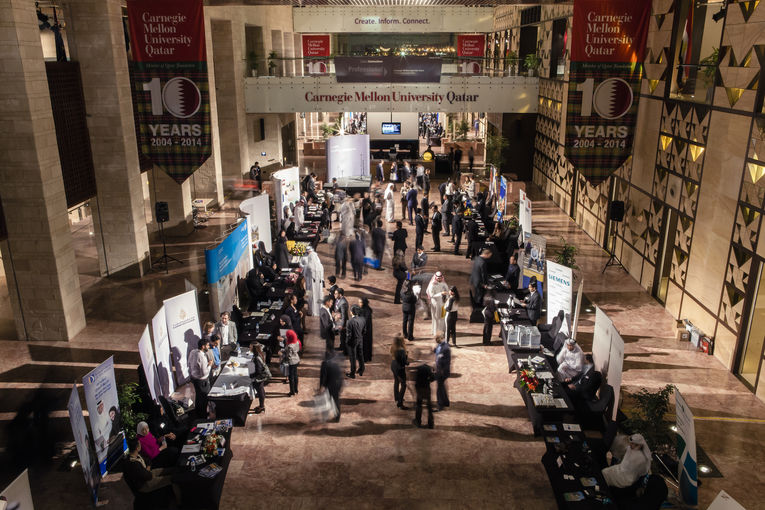 Carnegie Mellon University in Qatar (CMU-Q ) recently held their annual Professional Day, a career and networking fair that provides an opportunity for students to meet face-to-face with private and public companies from a wide array of sectors in Qatar and the region.
"Professional Day 2014 is an opportunity for students to meet with employers directly, there is no middle man. Students are able to present themselves and sell their skills, interests and values," said Amy Walker, director of career development, "We have companies from Dubai participating in this year's event and we look forward to expanding future Professional Days on a global scale, after all Carnegie Mellon Qatar is a global university."
Carnegie Mellon Qatar's Career Development Office offers a year-round program to prepare students for the workplace, including career counseling, résumé-building, and networking. The cmBA business fashion show hosted last week showcased formal business outfits designed to help students impress potential employers.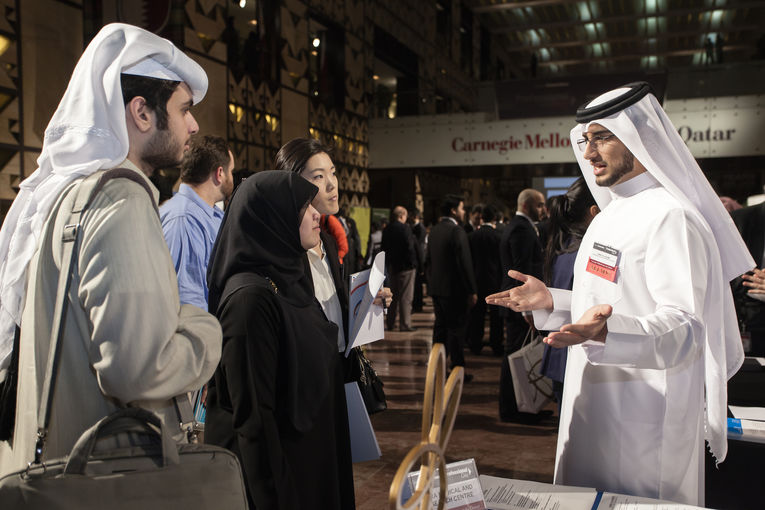 Syed Zuhair, a senior in business administration said, "Throughout my four years at CMU-Q, the faculty and Career Development Office have prepared us by guiding us on how to speak to potential employers, how to prepare for interviews and how to dress appropriately."
Almost 50 companies from industries as varied as consumer goods, digital media and health care came to Carnegie Mellon Qatar, looking to hire the university's talented students. Companies attending Carnegie Mellon's Professional Day 2014 for the first time included Dubai-based companies McKinsey & Company, SAP and Cummins Middle East FZE.