Carnegie Mellon University in Qatar hosted a Dean's Panel on Cyber Security under the patronage of Staff Major General Saad Bin Jassim Al Khulaifi, Director General of Public Security at the Ministry of Interior. The panel was attended by Carnegie Mellon faculty, staff and students and the broader community.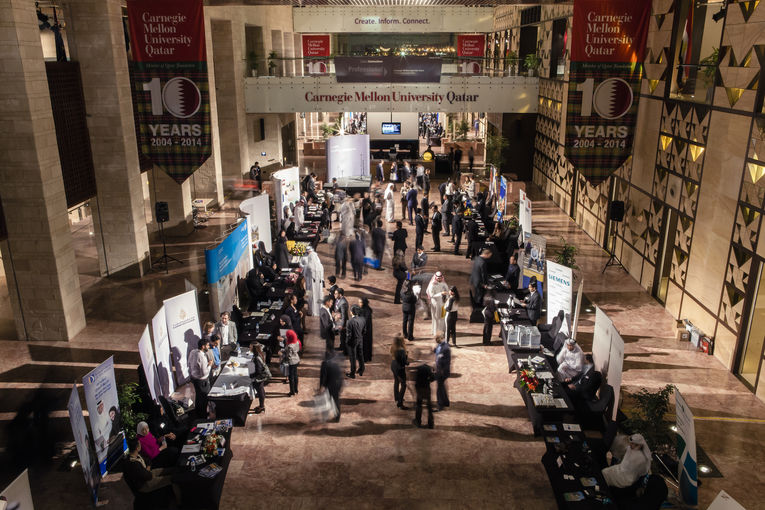 The panel brought together experts from the main campus in Pittsburgh to share the latest trends on one of the greatest and rapidly changing challenges of our time, cyber security, and discuss how individuals and companies can equip themselves with the tools they need to stay safe online.
The Dean's Panel Series features prominent corporate and industry leaders to discuss relevant local and global issues.
The discussions highlighted the shortage of individuals in the field equipped with the technical skills to deal with the multifaceted challenges involved with securing software, which impact all sectors of the economy with ramifications for national and global security. Panelists focused on the opportunity for computer science students to make an impact by producing tools to enable users to better defend themselves online.
Computing innovations to protect Qatar's cyber infrastructure was also a key focus of Qatar Foundation's Annual Research Conference (QF-ARC) 2014.
For the full story, please
click here
.