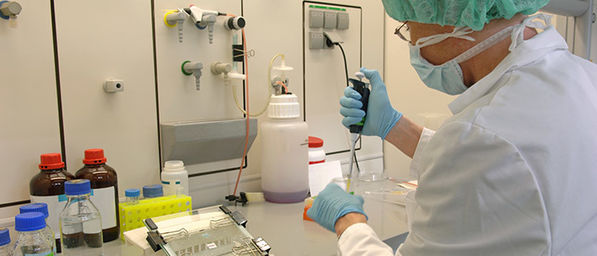 The role of environment versus genetics in the way that people respond to disease treatments is an interesting emerging field of research which may have the potential to lead to novel, more effective treatments for diseases including cancer and autoimmune conditions.
In a recent study within this field, a group of international researchers, including Sidra Medical and Research Center's Chief Research Officer Dr Francesco Marincola, discovered that controlling intestinal bacteria may affect response to cancer treatment.
These findings indicate that the environment within the human body plays a significant role in determining its response to medication. It is hoped that insights from this type of research will contribute to customized care aimed at enhancing the positive outcomes already predetermined by the body's own environment.
"This study in animals helps pave the way to a better understanding of how and why different people respond to treatments in different ways. This randomness is usually attributed to genetic characteristics of the patient or of their tumors rather than environmental variables, which may play a much bigger role than is generally perceived. This study therefore addresses a very broad concept of environment over genetics in determining disease outcome, not only in cancer, but likely other diseases tied to the performance of the immune system," said Sidra's Dr Marincola.
The study looked at how the microbe population living in human intestines, known as 'gut microbiota,' can influence inflammation and immunity both in the intestine and throughout the body.
Researchers studied the effect that changes in the bacteria had on the mice's response to cancer treatments. The study found that the mice's ability to fight tumors decreased after antibiotics were introduced into their drinking water to kill intestinal bacteria.
"This is a very exciting way to look at cancer treatments from the outside in, controlling the environment to affect the tumor as opposed to attacking the tumor directly. Results of this study have implications for other diseases and plans are in place to test the effect of microbiota on allergies, autoimmunity and cardiovascular disorders in which the immune system plays a prominent role," added Dr. Marincola.
To read the full article on Sidra Center's website, please
click here
.