Hamad bin Khalifa University's Translation and Interpreting Institute is now accepting submissions for its upcoming translation conference, which will be held on 28-29 March 2016 at the Qatar National Convention Centre (QNCC).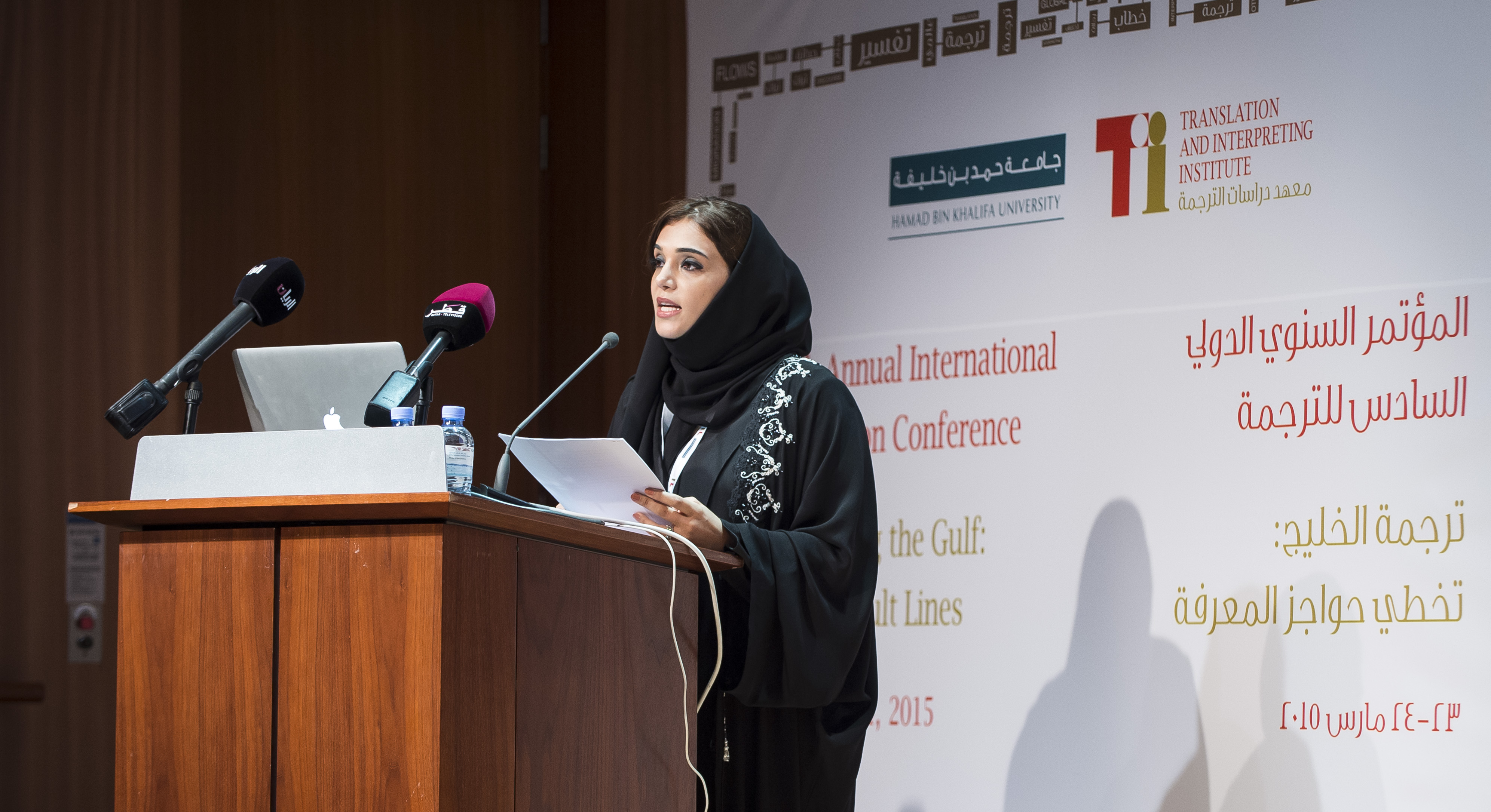 This annual event invites translation and interpreting academics, practitioners, and members of the community to examine topics related to an overarching theme, which for the 2016 conference will be 'Politics of Translation: Representations and Power'.
TII is calling for papers examining political translation through a number of lenses. Thematic areas include, but are not limited to, interpreting in conflict zones, citizen media, brokering and mediating, the ethics of translation, the sound and image of power, manipulation and censorship, gender politics, translating religions, and translating democracy.
Abstracts of 250 to 300 words may be submitted in either Arabic or English, the two languages of the conference, and should include the applicant's institutional affiliation. The deadline for sending the abstracts is 22 October 2015, and the applicants will be notified by 22 November.
Those interested in submitting a proposal to the 2016 Conference are encouraged to consult the submission website for further information at
http://www.editorialmanager.com/tii-conference/default.aspx
For the full story, please
click here.