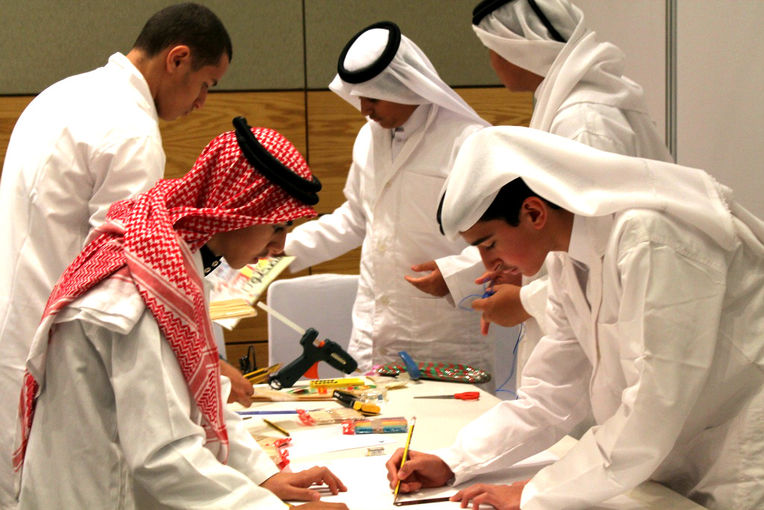 Qatar National Research Fund (QNRF) and the Supreme Education Council (SEC) have awarded winning students in the Science Challenge organized at the Hamad bin Khalifa University Student Center.
Aligned with the educational curriculum for middle schools in Qatar, the Science Challenge pilot programme was set up to encourage young students to construct a bridge using the science principles taught in the classroom.
A panel made up of university faculty members, QNRF program managers, and science experts at SEC judged entries from the 10 competing middle schools recognising teams from Abdulrahman Bin Jassim Middle School for Boys, Fatima Alzahra Preparatory Independent School for Girls and Al Bayan Middle School for Girls for demonstrating the most ambition and skill in building their innovative science project.
The competition encouraged students to use strategies such as teamwork and creativity to positively affect the outcome of their experiments. In addition to receiving guidance, resources and training, the students were also driven to displaying their own careful planning in order to overcome any obstacles.
For the full story, please
click here
.