A CMU-Q student team was awarded Bronze Achievement at the International Genetically Engineered Machines (IGEM) competition hosted by the Massachusetts Institute of Technology (MIT) in Boston. This is the first time CMU-Q has fielded a team at the annual IGEM competition, which included 310 teams from 44 countries.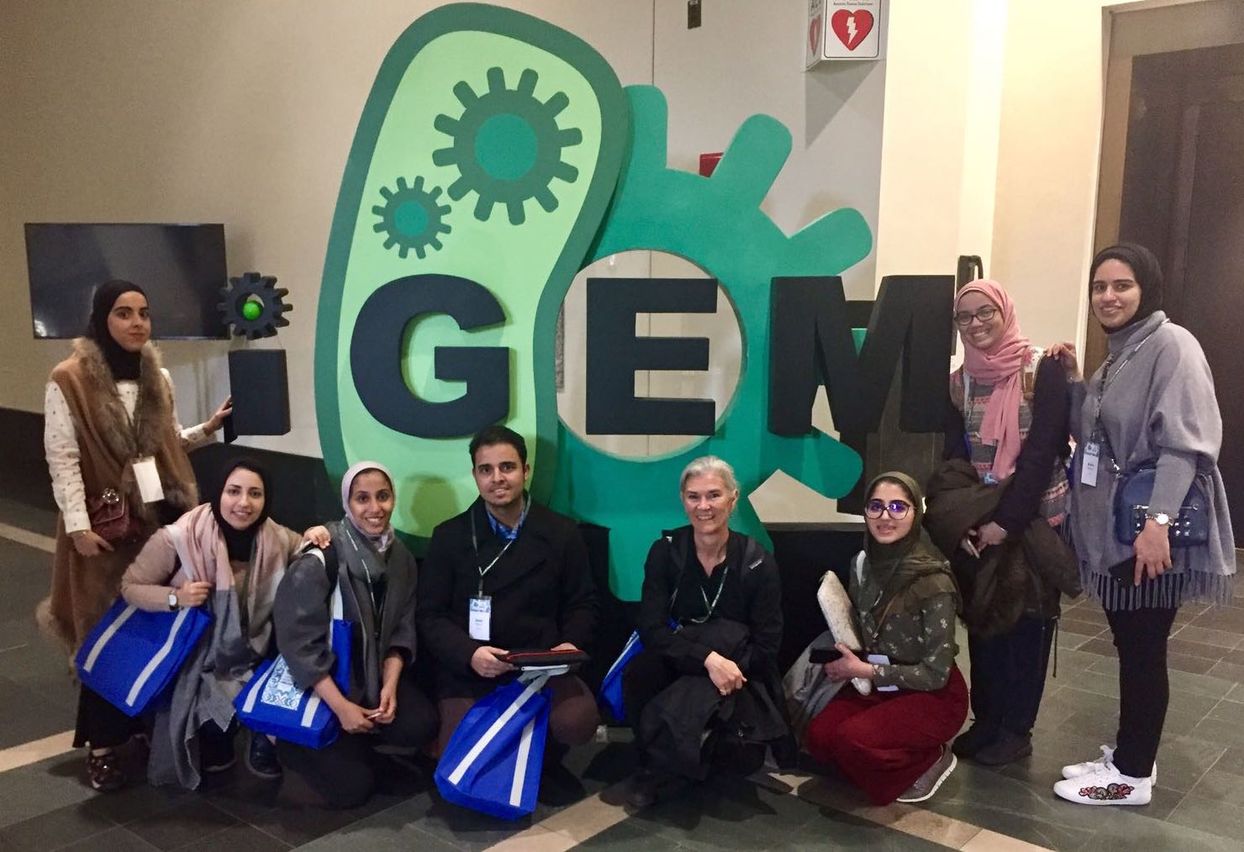 The team developed an easy, quick way for the oil industry to test if there is biofilm build-up in offshore pipelines. A rapid and reliable test could lead to the oil industry reducing their use of biocides, which would in turn lessen the negative impact on the marine ecosystem. The next step is to develop a strain of harmless bacteria that would replace the biocide altogether.
"This project is exciting because it has a practical application that can make a big impact on the health of the ecosystem in the waters around Qatar," said Annette Vincent, assistant teaching professor of biological sciences and the team's faculty advisor at CMU-Q. After their experience in Boston, the team will present the project at the Qatar Foundation Annual Research Conference (ARC) in 2018.
The interdisciplinary student team includes Yasmin Abdelaal, Albandari Al-Khater, Dina Nayel Al Tarawneh, Najlaa Al-Thani, Aisha Fakhroo, Al-Reem Johar, Saad Rasool, Kawthar Alsadat Jafarian and Fatema Abdul Salik. The team received additional coaching by Cheryl Telmer, a research biologist at Carnegie Mellon's Pittsburgh campus.