Bloomsbury Qatar Foundation (BQF) hosted a literary Majlis led by two award-winning authors from the region.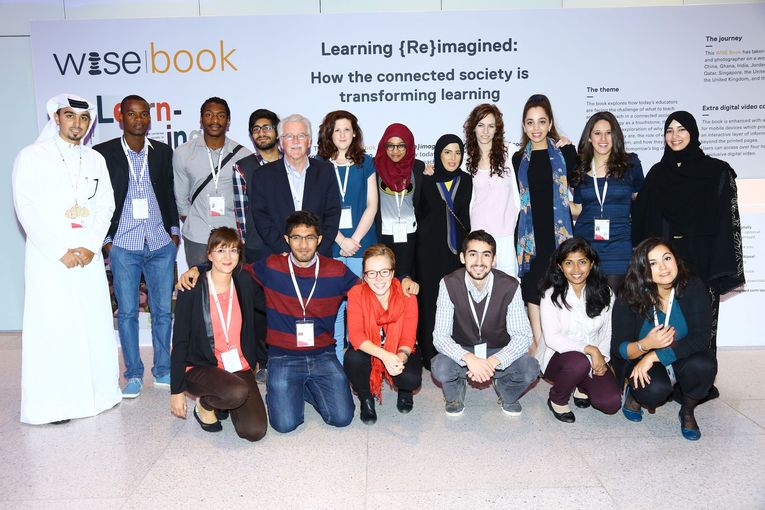 The third edition in the literary Majlis series gathered local writers, poets and artists eager to hear from prominent authors Suad Amiry and Jabbour Douaihy.
The authors engaged in discussion with the audience as part of the Literary Majlis' mandate to promote and nurture the literary scene in Qatar.
Moderated by Khaled Hroub, Professor at Northwestern University in Qatar, the two-hour event resembled a traditional Majlis setting, where hakawatis, or traveling poets and storytellers, would recount oral histories. Amiry and Douaihy shared excerpts from their most recent works 'Golda Slept Here' and 'June Rain'.

Both literary pieces draw the reader into a time of conflict, upheaval and uncertainty.
Palestinian author Amiry narrated excerpts from '
Golda Slept Here
', a moving portrait of Palestinian daily life under occupation, while Lebanese author Douaihy's '
June Rain
' examines a single murder and the subsequent unraveling of a small village in Lebanon as it succumbs to internal division.
After the readings, the authors participated in a lively Q&A session with audience members, and reflected on their own personal creative writing process as well as the field of literature in the region.
"I was born a hakawati however, it took me 50 years to realise that writing is about having a story to tell, and only then can one draft an eloquent sentence," said Amiry.
For the full story, please
click here
.