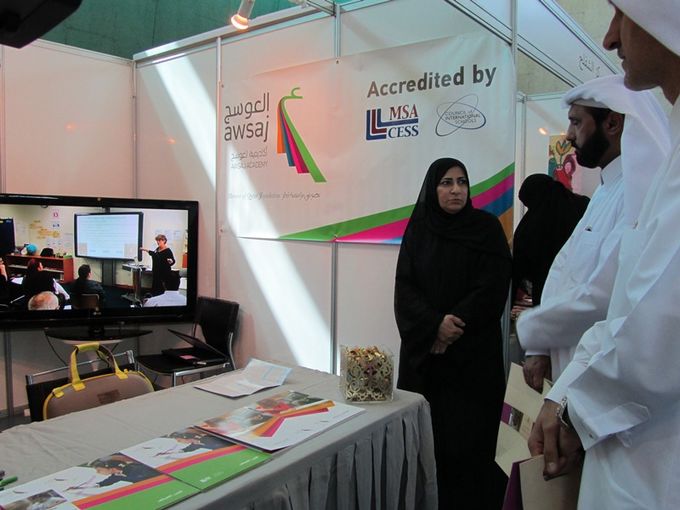 Awsaj Academy participated last week in a three-day symposium that aimed at uniting and empowering people with special needs. The event, held on October 29-31, brought together parents, teachers, researchers, therapists and people with learning challenges to participate in workshops and focus groups, as well as providing an opportunity to network and interact with each other.
Mrs Suad Al Kindi, Deputy Director of Awsaj Academy and Mr Ali Al Shaabi, the Assistant Principal,provided support, information, guidance and assistance to the participants about students with special needs. They also gave lectures entitled 'Inclusion, elements of learning and the role of Special Education teachers' and 'Implementing Positive Behavioral Interventions and Supports'.
The symposium, organized by Abdulrahman Bin Jassim Independent Preparatory School and supported by the Ministry of Labour and Social Affairs, highlighted the work of Awsaj Academy in supporting students with learning challenges and efforts made to provide practical solutions thatbenefit the entire community.
Awsaj Academy is a K-12 specialized school that addresses the needs of students with learning challenges, an outreach centre that provides evaluation and professional development services to the community and a Center for Education Research and Development that conducts and promotes education research and reform initiatives that benefit all students, including those with academic challenges.