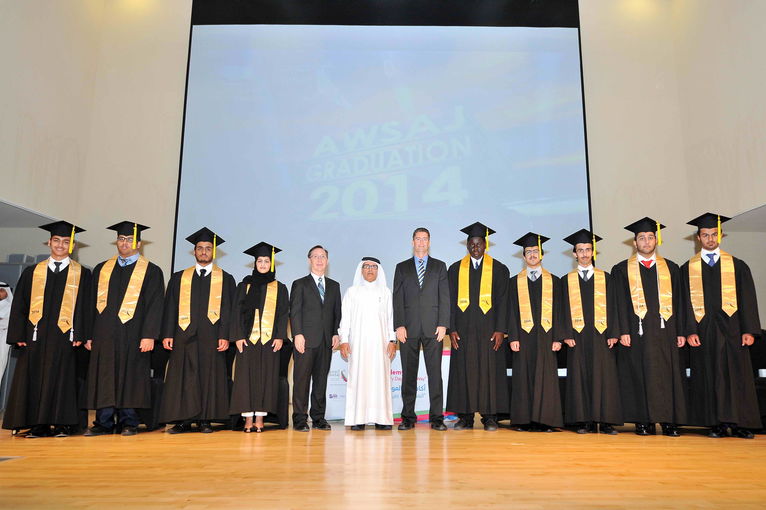 Awsaj Academy has reached another milestone by honoring a fresh batch of graduates with their diplomas.
The ninth annual graduation ceremony was held on 5 June 2014 at the auditorium of Awsaj Academy. Many proud parents, students, staff members attended the event, in which nine graduates were acknowledged.
The ceremony opened with the Qatari National Anthem and followed by a recital of the Holy Qur'an.
Dr Ralph Pruitt, Director of Awsaj Academy, paid tribute to the graduates in his address: "You have been successful due to your perseverance and desire to achieve important goals, in spite of challenges."
The keynote speech was delivered by Dr Abdulnasser Al-Ansari, Deputy Executive Director of Qatar National Research Fund.
"Do not forget about your community. Dedicate time through volunteering and give back to those less fortunate than you. There is nothing more self-rewarding than helping others; especially those in need. You are this nation's greatest source of wealth and we are looking forward to the day when you will lead us into the future."
For the full story, please
click here
.