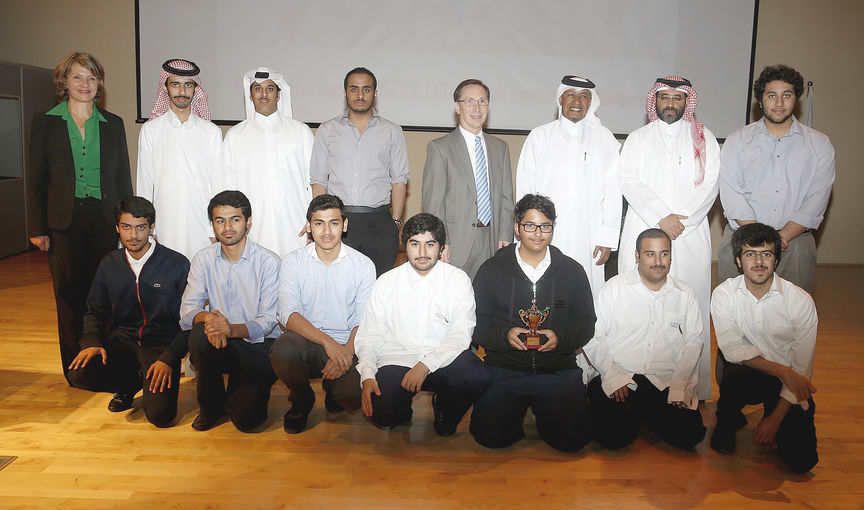 Awsaj Academy recently held its first Awsaj Environmental Fair to celebrate of Qatar National Environment Day. The school-wide event was a unique opportunity for the students to learn and share knowledge about the natural world and resource conservation.
Awsaj Academy students exhibited their findings on environmental issues and sparked discussions on how to become an eco-friendly community. The primary school students focused on ecology, the middle school students looked at water, and the secondary school students discussed electrical energy generation and consumption and its environmental impacts.
The students showcased their interactive environmental culture projects which provided attendees to the fair with a hands-on experience. The event was attended by Dr Saif Ali Al-Hajari, Chairman of the Friends of Environment Center (FEC) that supported the event with a distinctive booth.
The Islamic department of Awsaj Academy also played an active role in the event by promoting awareness about the religious responsibility of environmental protection. They presented valuable information about the Islamic perspective on natural resource conservation, and the Islamic approach on environmental sustainable development.
Awsaj Academy students were joined by parents and representatives from Qatar Foundation's Health Safety Security & Environment Directorate, Qur'anic Botanic Garden and Qatar University, all present to support the students' efforts. ORYX GTL, a major partner of Awsaj Academy and a supporter of the Academy's various initiatives and programs, also attended the event and graciously delivered a keynote address highlighting the environmental conservation work it carries out.
To encourage student involvement in environmental issues, ORYX GTL awarded prizes to the top five winning projects and will select some of the students' projects about water conservation and display them at the National Environment Fair in April. Awsaj Academy hopes that this event will become an annual community event as part of Awsaj Academy's goal to become a Green School.