Australia's ambassador to the UAE and Qatar, Pablo Kang, was on the campus of Georgetown University – School of Foreign Service in Qatar (SFS-Qatar) recently to deliver a lecture titled "Multilateral Diplomacy: Australia's 2013-2014 Term on the United Nations Security Council", as a part of the university's Ambassadorial Lecture Series.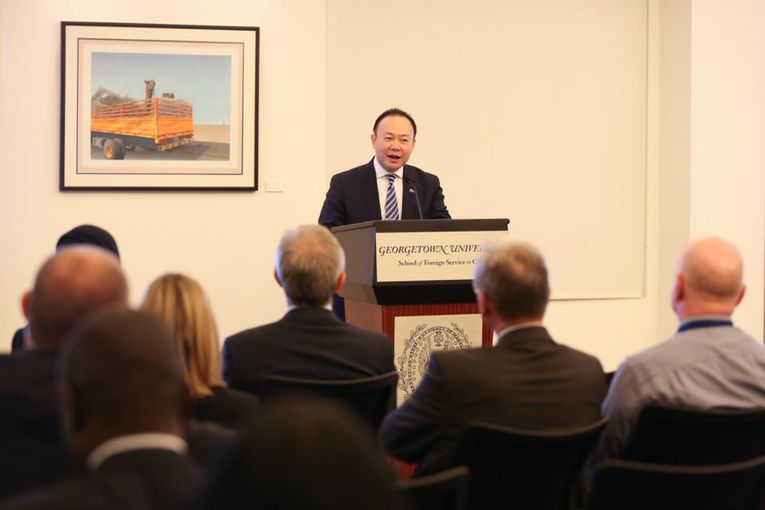 Speaking to an audience of students and guests from the university and Doha community, Mr Kang explained Australia's campaign strategy to win one of the 10 non-permanent member seats elected for two-year terms by the UN General Assembly in 2012. He also detailed the country's approach to multilateral negotiations, and highlighted the key challenges and successes of its tenure, such as promoting national and international interests, and galvanizing international action in unforeseen crises.
He cited key factors that contributed to Australia's successful Security Council member campaign, such as a strong political commitment at the highest levels of Australian government, the backing of Australia's extensive foreign relations experience and credentials, and highlighting their role in key bilateral forums, such as membership in the G20.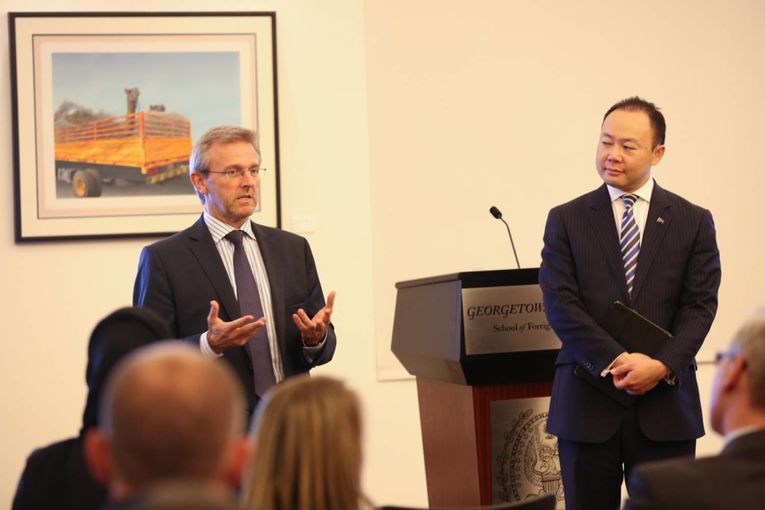 "We also solidified our support base in in the Pacific, given where we are, which distinguished us from Luxembourg and Finland, our membership competitors in 2012," said Mr. Kang.
He mentioned one of the main themes that drove Australia's bid for membership as the focus of making a difference for small and medium countries of the world, as well as arms control, disarmament, human rights, humanitarian assistance, and increasing effectiveness and transparency to enhance the credibility of the Council's work.
"We are the 12th largest contributor to the UN and peacekeeping budget, which makes sense since we are the 12th largest economy," said the ambassador.
Commenting on Australia's long history with the UN, starting with its role as one of its founding members, he added that "More than 65,000 Australians have served in over 50 United Nations and other multilateral peace operations in Africa, the Asia-Pacific, Central America, Europe, and the Middle East. In Cypress alone, we have had a presence for over 50 years."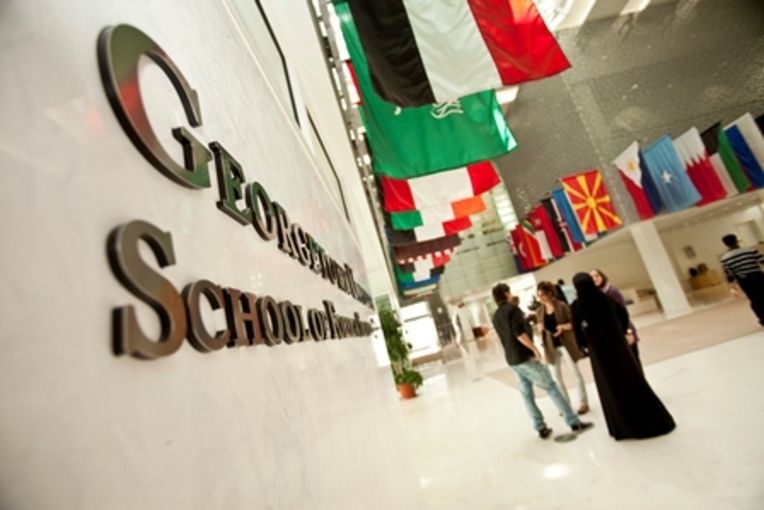 "Since the end of the Cold War, there have been an increasing number of UN peacekeeping operations," he said, listing Australia's extensive contributions to the Council's mandate in the tenure of its UNSC participation.
"We've advocated for human rights considerations to go into the Council's work, such as monitoring mandates in Mali, CAR, and Ukraine. We also convened meetings in human rights situations in Syria and North Korea."
He also noted their work in supporting peace and reconciliation in Afghanistan, with a special focus on bringing attention to women and children's rights in that country.
To read the full article on Georgetown's website, please
click here
.