Three tracks, focusing on key themes that span the cycle of research and innovation, will form the basis of the Qatar Foundation Annual Research Conference 2018 (ARC'18), which takes place from March 19-20 at Qatar National Convention Centre under the theme 'R&D: Focusing On Priorities, Delivering Impact'.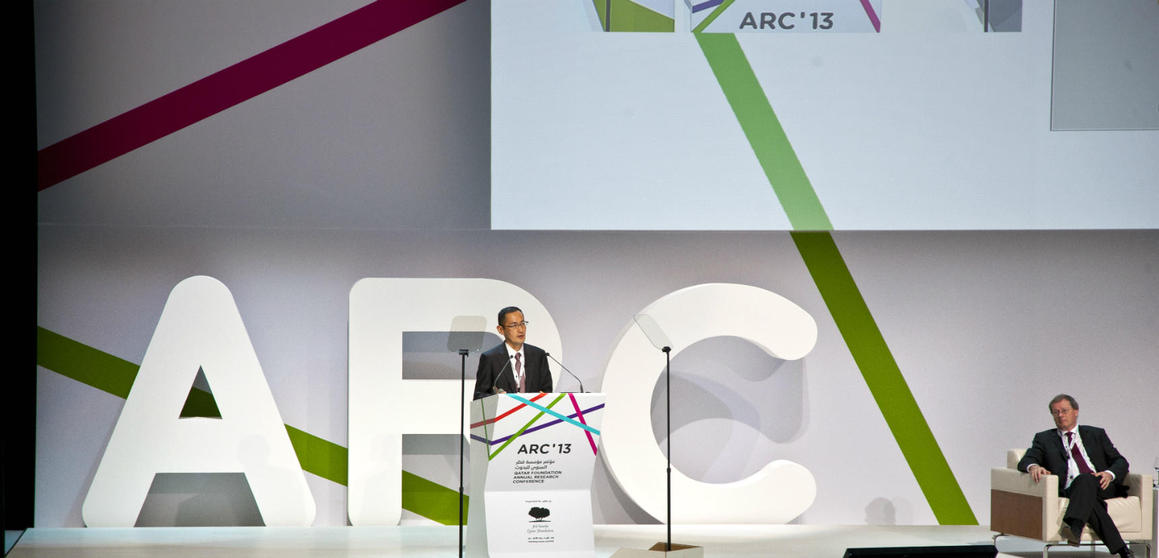 The seventh edition of the conference – which is organized by Qatar Foundation Research and Development (QF R&D) – will bring together members of Qatar's R&D community and international experts and thought-leaders, to share their perspectives and ideas on how research and innovation can address Qatar's greatest challenges, diversify its economy, and enhance its sustainability.
High-level panel sessions at ARC'18 will explore how Qatar's R&D ecosystem can develop innovative solutions that generate economic and social benefit for the nation, while also making a global impact. ARC'18 sessions and presentations will relate to the four thematic pillars defined in the Qatar National Research Strategy (QNRS) – Energy and Environment; Computing and Information Technology; Health and Biomedical; and Social Sciences, Arts and Humanities – with three tracks forming the core of the conference.
On the opening day of ARC'18, the Research Strategy Track will feature a special panel session in co-ordination with the Global Federation of Competitiveness Councils, an international network of over 60 non-profit organizations, government agencies, universities, and companies that work together with the aim of building sustained prosperity through innovation. The session, titled 'Research and Innovation for Qatar's Competitiveness', will focus on the role of R&D in achieving economic growth and sustainability.
This track will continue into day two of the conference, when a series of interactive workshops will see Qatar's R&D leaders and stakeholders from all sectors participate in discussions that will pave the way for updating the QNRS, the overarching framework for Qatar's research objectives.
The ARC'18 Innovation Track features a groundbreaking event for the Middle East, 'The Future Is Now', presented by Qatar Science & Technology Park and Singularity University (SU), where rapidly-accelerating technologies set to reshape the future of industries and societies, and the way we live and work, will be exhibited and explored.
'The Future is Now' will feature leading speakers from SU, a global community focused on using exponential technologies to solve the world's biggest challenges. On day one of ARC'18, they will participate in sessions on the future impact of technology on business, economies, money, energy, manufacturing, health and medicine, and our everyday lives. In addition, 16 global start-ups will showcase their ideas and products in fields including energy, health, manufacturing, and artificial intelligence to ARC'18 delegates throughout the conference.
To register to attend ARC'18, and for more information and the full conference program, please visit:
www.qf-arc.org
To read more, please click
here
.