The Ambassador of the Kingdom of Thailand to the State of Qatar was welcomed by the dean of Georgetown University in Qatar (GU-Q) by Dr.James Reardon-Anderson this week.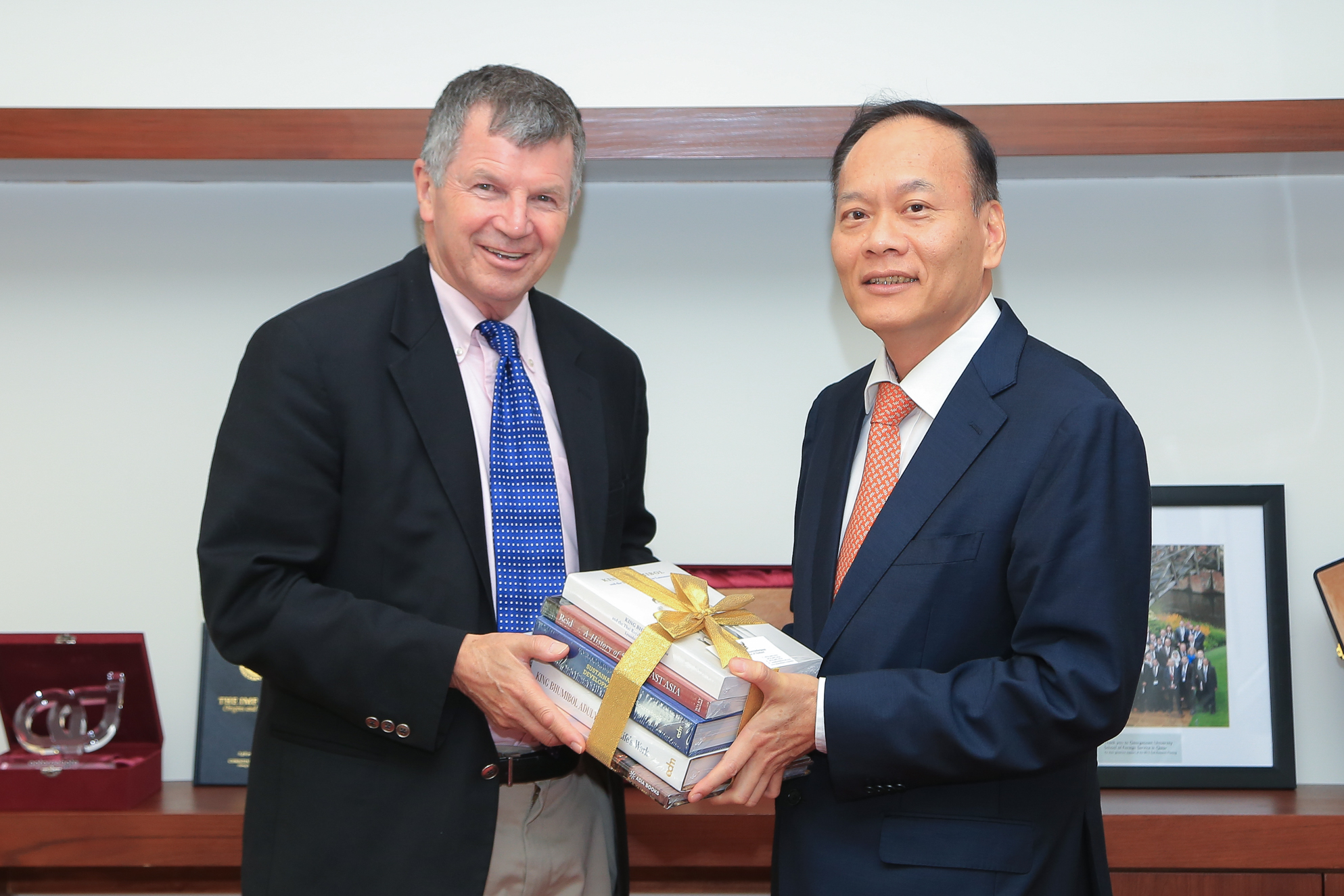 His Excellency Ambassador Soonthorn Chaiyindeepum met with the dean to discuss opportunities for educational cooperation between GU-Q and the Royal Thai Embassy to the State of Qatar On behalf of the embassy he also gifted the University with books about Thai and South East Asian history and the sufficiency economy philosophy of His Majesty King Bhumibol Adulyadej.
The Kingdom of Thailand currently provides scholarship opportunities for the country's brightest students to study abroad in fields ranging from law to economics, administration, social science and languages. Thanks to this support, Thai student Mueanrawee Thaneetho (SFS '18) is currently studying for her Bachelor of Science in Foreign Service at GU-Q, where she is majoring in Culture and Politics. After completing her degree, she will return to Thailand to work for the Ministry of Foreign Affairs of Thailand, which already employs many Georgetown alumni.
Topics discussed in the meeting included developments impacting Thailand politically and economically, regional challenges in Southeast Asia, presidential elections in the United States and the growth of Thailand's hospitality and tourism industries.
It was Chaiyindeepum's first visit to GU-Q's campus since being appointed ambassador earlier this year. He served as Minister and Deputy Chief of Mission of Thailand in New Delhi prior to taking up the position in Qatar.
For the full story, please
click here.