Top international riders and members of the public will come together to celebrate Qatar's rich equine heritage when Al Shaqab hosts the fifth edition of CHI AL SHAQAB, its top international competition, from March 2 – 4 2017 in Doha, Qatar.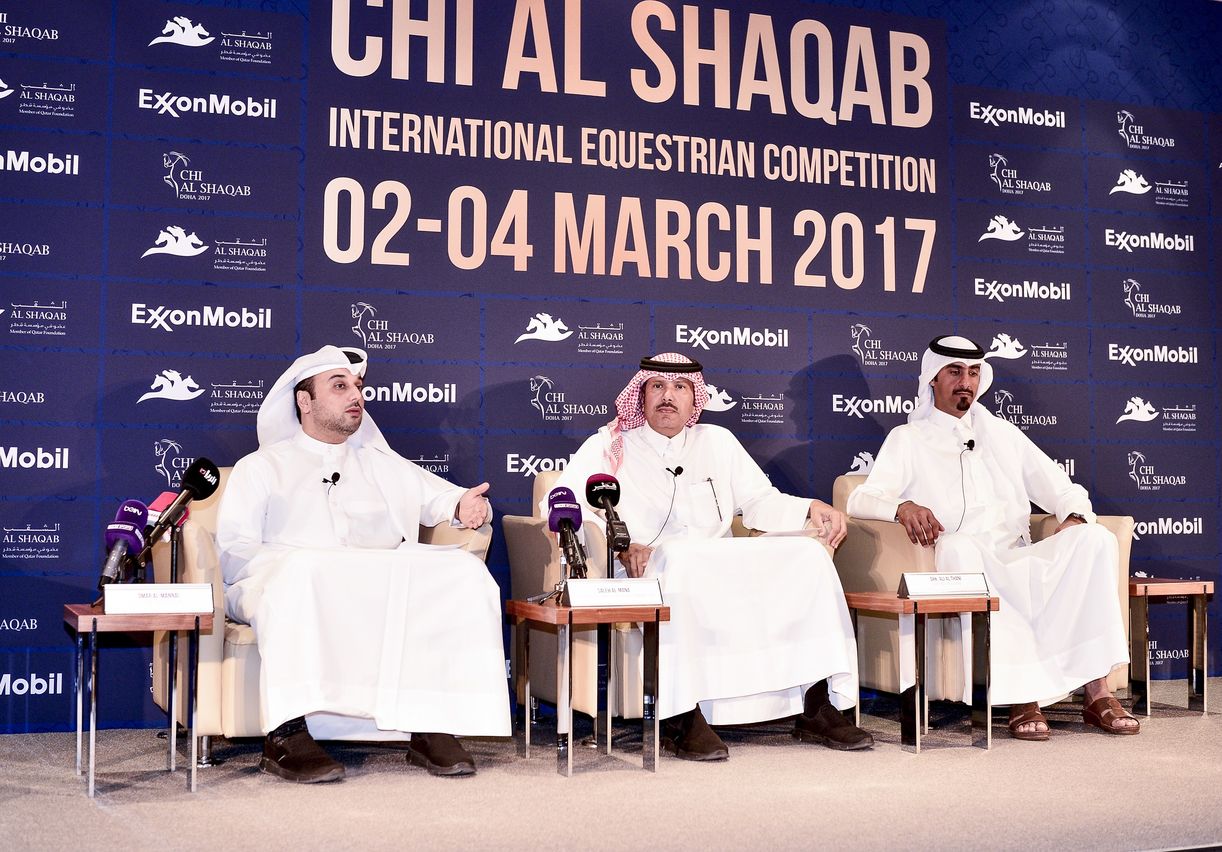 CHI AL SHAQAB 2017, sponsored by ExxonMobil Qatar, is one of only four international annual equestrian competitions that showcases three or more equestrian disciplines in one event. The prestigious competition will see top-ranking local, regional and international riders compete in Show Jumping CSI 5*and 3*, Dressage CDI 5*, and Para-Dressage CPEDI 3* at AL SHAQAB's impressive grounds.
Alongside the equine competition, visitors to AL SHAQAB will be treated to a host of entertainment and cultural activities that aim to promote a legacy of appreciation for the sport.
Speaking at a press conference held today at Al Shaqab, Omar Al Mannai, Event Director of CHI AL SHAQAB, said: "In just five years, CHI AL SHAQAB has established itself as one of the top events on the international equestrian calendar, attracting equine enthusiasts from across the globe. The event attracts a great deal of international interest, which sheds a light on Qatar as a nation with a sporting legacy we can be proud of."
"We look forward to hosting top riders, members of the business community and public, who will be given an opportunity to learn more about Qatari culture and traditions and the rich Arabian equine heritage."
A number of high profile guests will attend the much-anticipated equestrian event, including members of the Qatari royal family, and local and international VIPs within the equestrian sport and business world.
"ExxonMobil Qatar is delighted to sponsor CHI Al Shaqab for the fifth year, and to help promote Qatar as a premier sports event destination with our partner Al Shaqab. CHI Al Shaqab has positioned itself as a flagship international equine event with its world class facilities and support from the highest levels in the country.Year after year, attendance at CHI Al Shaqab has grown, inspiring residents in Qatar as well as attracting riders and equestrian enthusiasts from across the globe," said Alistair Routledge, President and General Manager for ExxonMobil Qatar.
For the full story, please click
here
.