Arab Engineering Bureau (AEB) presented the 2016 awards for Design Excellence, and Creative Achievement and Potential to two graduating and two junior students from Virginia Commonwealth University in Qatar (VCUQatar) during a ceremony at the university recently.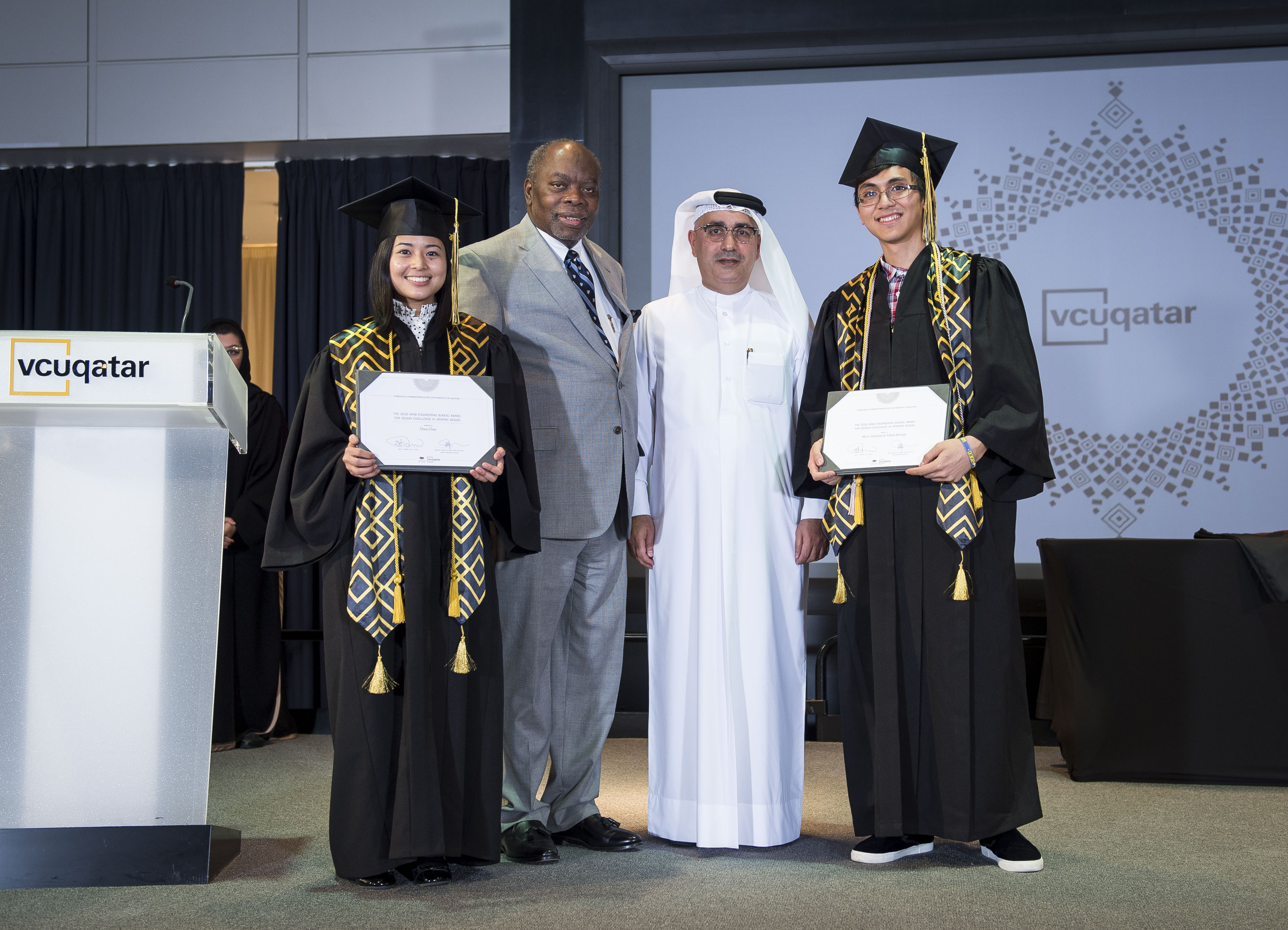 AEB's Group CEO and Chief Architect Ibrahim Jaidah, a longtime supporter, and friend of VCUQatar presented the Arab Engineering Bureau Award for Design Excellence in Graphic Design to Dana Chua, and Design Excellence in Interior Design to Mario M. Bermejo.
The awards were instituted by Jaidah to encourage and assist graduating students as they start their careers as designers in Qatar and the region. Jaidah is recognized as a pioneer of a new architectural movement that combines the far-reaching influences of Islamic art with modern styles to create memorable landmark structures that are shaping Qatar.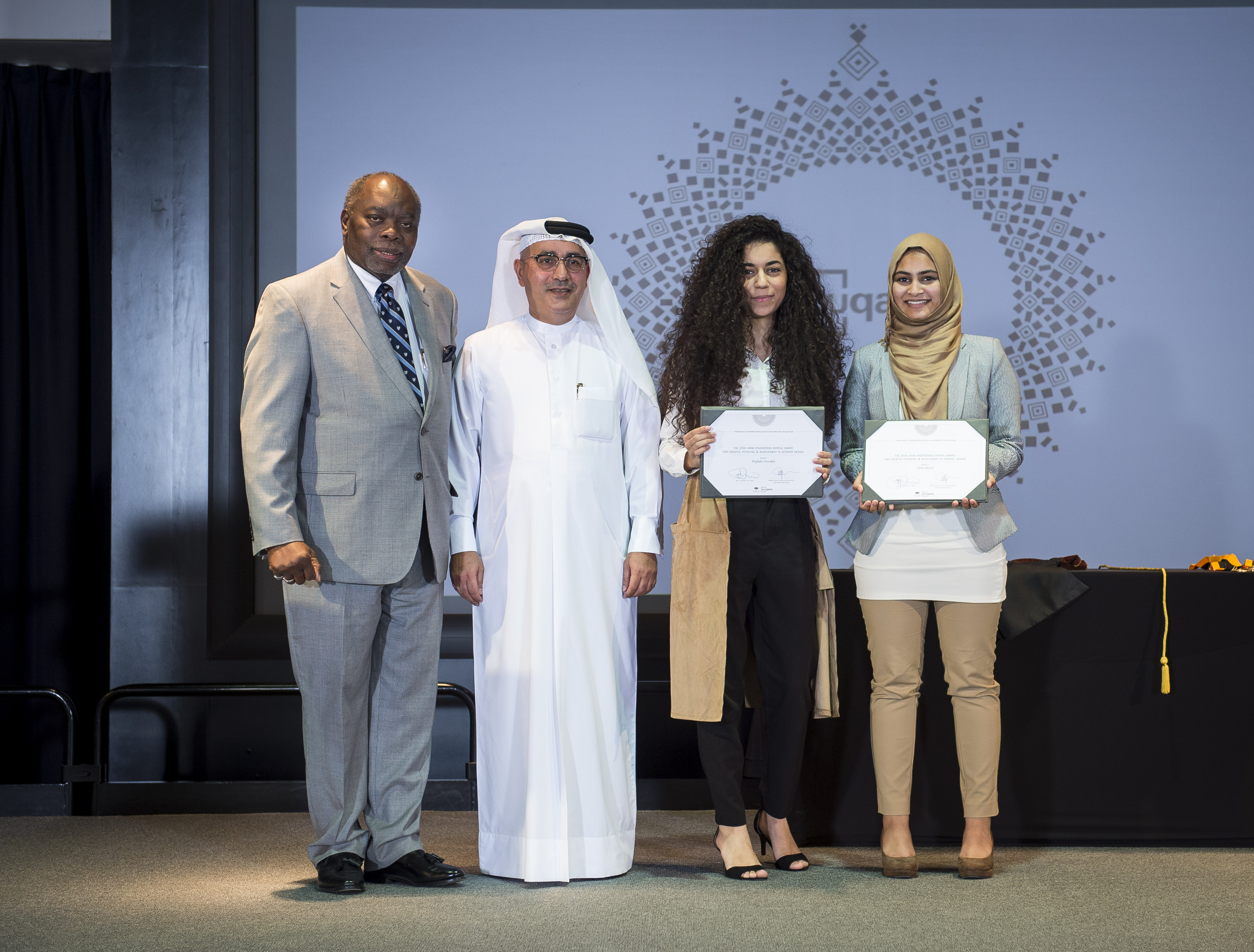 The Arab Engineering Bureau Award for Creative Achievement and Potential was presented to graphic design junior Alisha Saiyed and interior design junior Majdulin Nasrallah.
These awards aim to help the junior students recognize their potential, create leadership and encourage them to continue developing their skills through their senior year.The awards are a major highlight of the academic year for VCUQatar's students.
Besides the awards, AEB and Jaidah continue to partner with VCUQatar through their participation in Tasmeem Doha, VCUQatar's biennial international design conference, as well as by offering internship opportunities to VCUQatar students.
 For the full story, please
click here
.