Recent advances in the management of acute stroke were discussed by a world-renowned neuroscientist in the most recent installment of Weill Cornell Medicine-Qatar's (WCM-Q) Grand Rounds.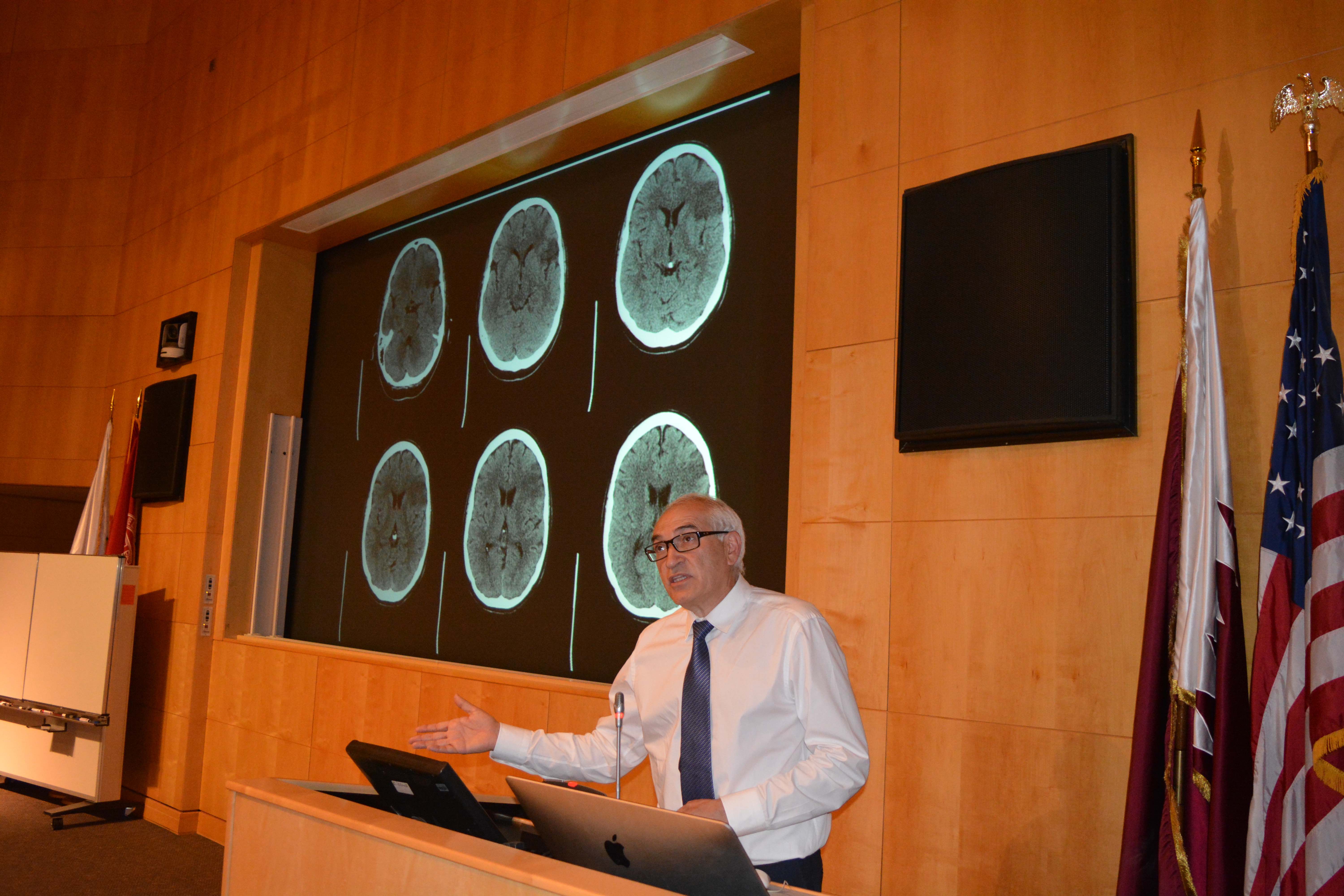 Dr. Ashfaq Shuaib, Professor of Medicine and Neurology and Director of the Neuroscience Institute at Hamad Medical Corporation, gave a presentation to a full auditorium of physicians, researchers, students and fellow healthcare professionals at WCM-Q, where he explained the importance of recent advances in neuroimaging technologies, data showing rates of recovery and complications of stroke victims, and the need for hospitals to have dedicated stroke care units.
Dr. Shuaib, who is also Director of the Stroke Program at the University of Alberta in Canada, said: "The data shows us that if treatment is given within the first 90 minutes after stroke, then one in four patients will make a full recovery. If treatment is not given until three hours have passed, that number drops dramatically to just one in fourteen who will make a full recovery.
A stroke occurs when the brain's blood supply is suddenly cut off, causing brain cells to die very rapidly. There are two types of strokes: ischemic, which is when a blood clot stops the blood supply; and hemorrhagic, which is when one of the blood vessels supplying the brain bursts. Around 85 per cent of strokes are ischemic strokes.
Dr. Sheila Qureshi, Senior Lecturer in Chemistry at WCM-Q, said: "We are delighted to have heard from Dr. Shuaib, who is one of the most gifted neuroscientists working today. A very large number of people have loved-ones who have been affected by stroke, and it is something that becomes more common with age, so it is extremely encouraging to hear that talented physicians are working hard to develop new ways to manage the condition and improve patient outcomes."
For the full story, please
click here.