Qatar Foundation's Academic Bridge Program (ABP) recently held two "Answers Quest" events, primarily for grade 12 high school students in Qatar. The male and female high school students visited the co-educational, English language university foundation program on separate days to participate in the event. "Answers Quest" is similar to a treasure hunt.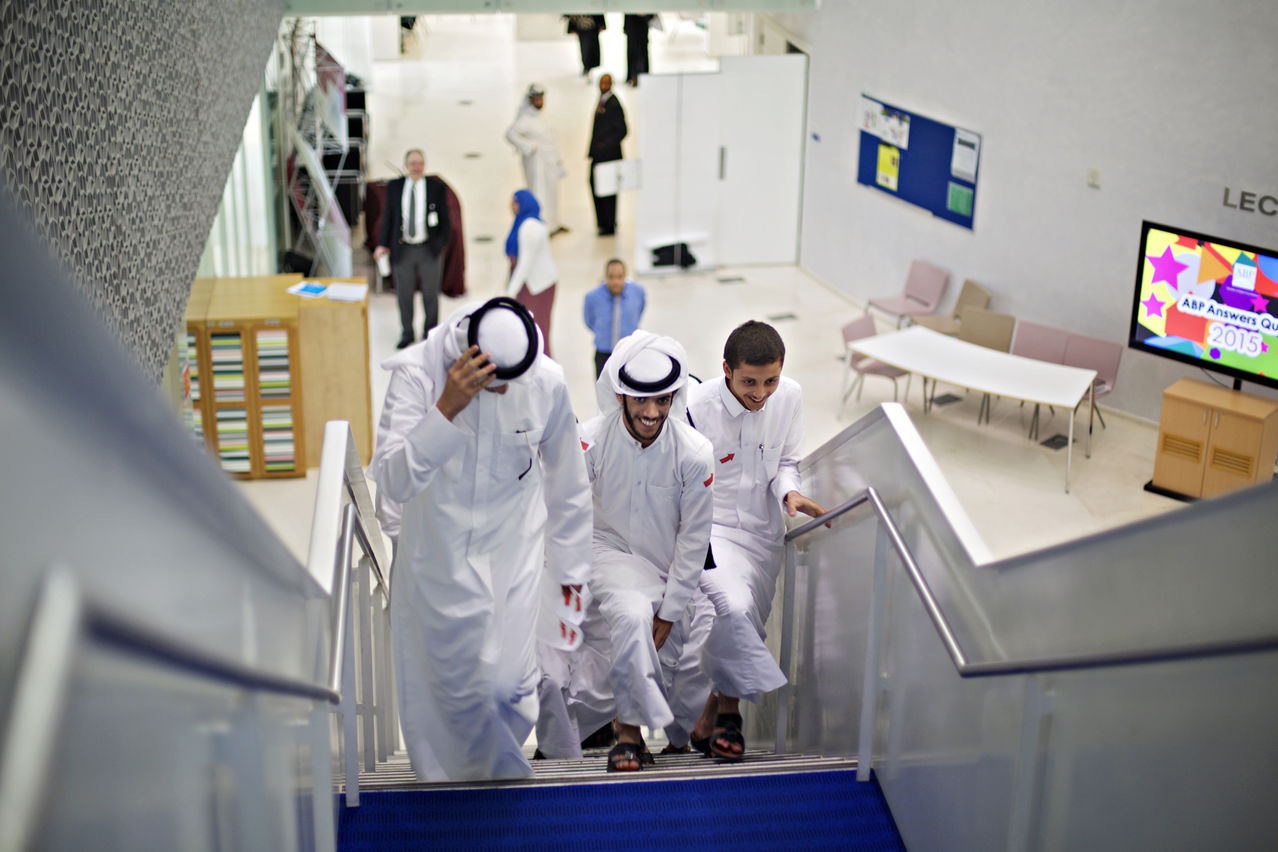 Competing teams of high school students were led around the ABP's campus in Education City by ABP faculty, staff members, and current ABP students to find answers to questions about the ABP.The winning team was the first group to make it back to the starting point with all the correct answers.
Answers Quest is organized a number of times a year and aims to introduce high school students to the ABP, but from a different perspective. The event personalizes the program, allowing for prospective students to interact with faculty, staff and students. Students are seen rushing around the ABP, trying to find the answers they seek and competing to win. They get the same information they would normally receive from an ABP presentation, but in a fun and memorable manner.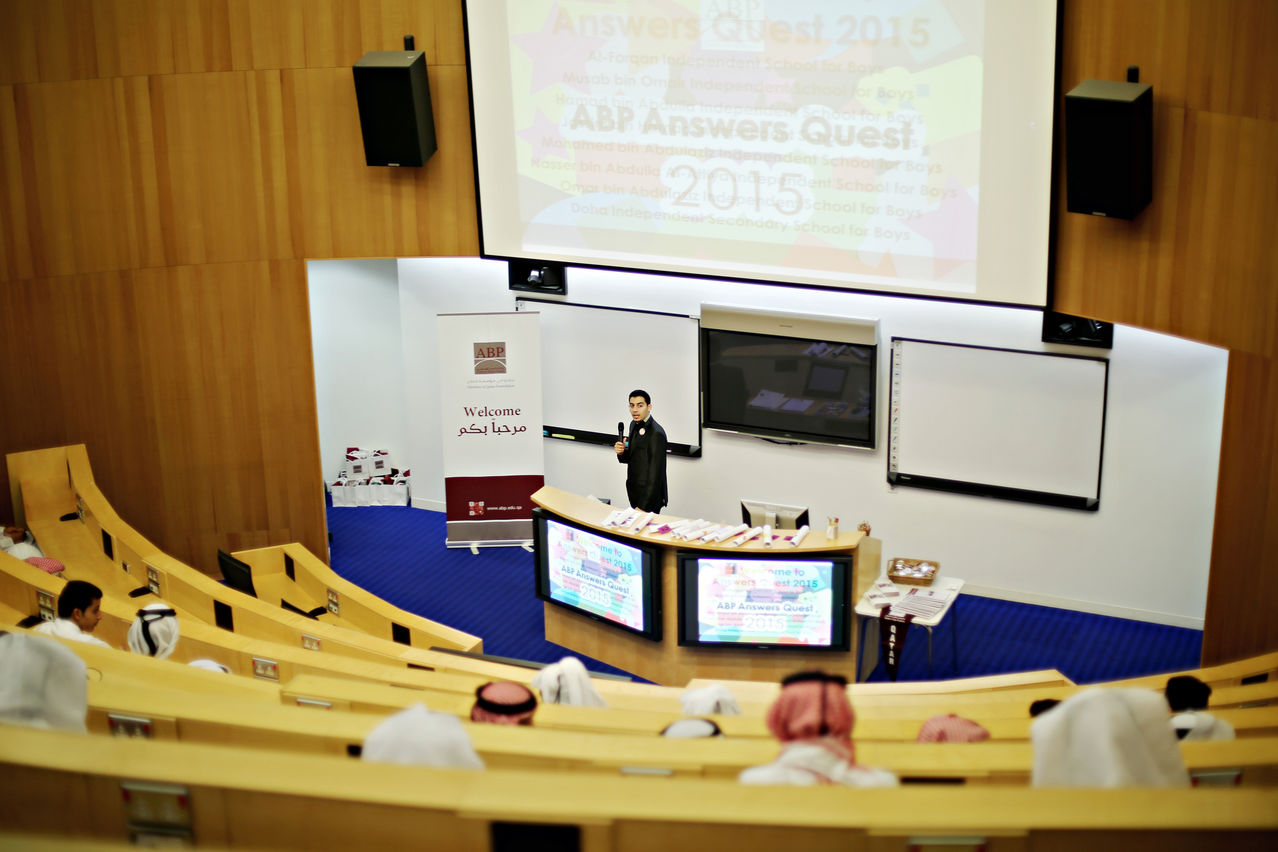 Six girls' schools and eight boys' schools participated in the Answers Quest event this spring. The girls' schools that participated were: Al-Bayan Educational Complex, Rabaa al Aladawyea Independent Secondary School, Aisha bint Abibaker Independent Secondary School, Al-Arqam Academy, Um Ayman Independent Secondary School, and Al-Rayyan Al-Jadeed Secondary Independent School. As for the four boys' schools that took part in Answers Quest, they were: Al-Forqan School, Jassim bin Hamad Independent Secondary School, Nasser bin Abdulla Al-Attiya Independent Secondary School, and Doha independent Secondary School.
For the full text, please
click here
.