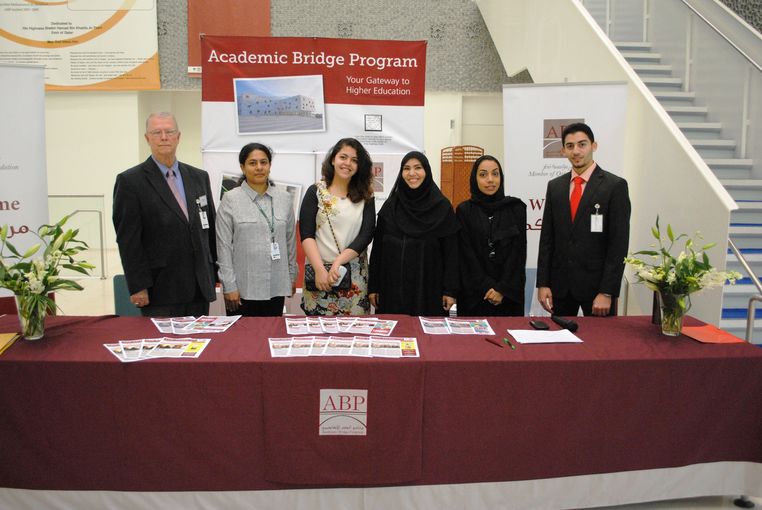 On Saturday, 26 October 2013, Qatar Foundation's Academic Bridge Program's students, their parents and teachers joined together for the ABP's annual Open House.
The event gave parents the opportunity to meet with the teachers of their sons and daughters and to learn more about the ABP's grading system, the academic courses, clubs and activities on offer, and the specific application process for students to gain admission to university next year.
The ABP was established in 2001 under the patronage of Her Highness Sheikha Moza bint Nasser in order to give high school graduates a transition from high school to university studies.
Over the past 13 academic years, the ABP has served over 2500 young men and women who have attended the English language foundation program. Nearly 90 percent of those attending have been Qataris, and over 85 percent of the ABP graduates have later attended English language universities in Qatar or abroad.
In May 2013, the ABP graduated 177 students and 58 students or 33 percent got accepted to a HBKU partner university at Qatar Foundation, making it the largest percentage ever admitted from a graduating class.
Some students received more than one admission as the universities offered 58 ABP graduates 68 admission letters. In addition, almost 40 percent of ABP graduates were offered places at universities in the United Kingdom, the United States and other universities abroad while many others went onto other universities here in Qatar.
To be eligible to apply to the ABP, students must have completed high school, preferably with a score of 80 percent. The minimum score required for entrance to the ABP for the Spring Semester is iBT TOEFL 61 or equivalent IELTS score of 5.0. The spring semester begins on 7 January 2014.
For the full story, please
click here
.