The Academic Bridge Program (ABP) recently held a press conference to introduce Dr Bryan K Lewallen, the ABP's new Director to the local press. The conference was held in the ABP's iconic LAS building in at Qatar Foundation's campus.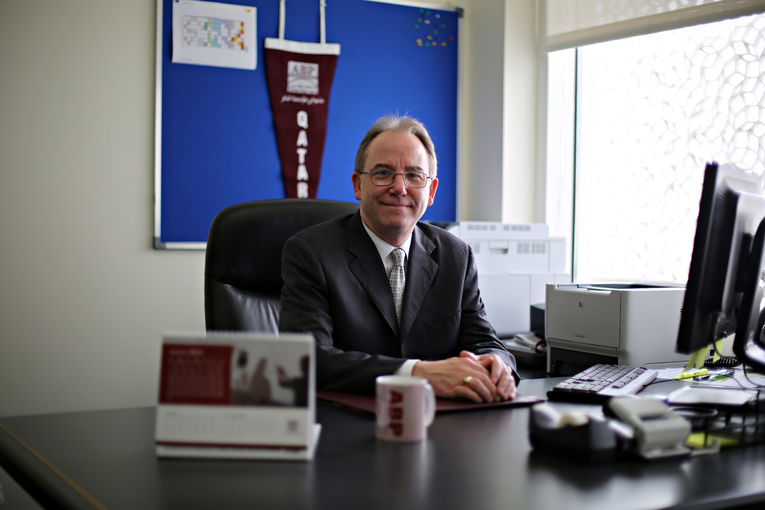 At the start of the conference Dr Miles Lovelace, ABP Consultant and former Director of the Academic Bridge Program, introduced Dr Bryan K. Lewallen. Dr Bryan then proceeded to welcome the members of the press, introduce himself and give a general overview of the ABP.
"I will begin by telling you a little about myself. For the last 31 years, I have worked as a teacher and as an administrator in the United States, Colombia, Peru, Chile, Indonesia, and Morocco. I have also taught masters and doctoral level classes in Education Administration at Boston University. I hold a Bachelor of Science degree in Education from The University of Texas at Austin, a Master of Education degree from Texas State University, and Doctorate in Education Administration, Training, and Policy Studies from Boston University, with a Specialization in International School Leadership," he began.
"On the personal side, I have been married to Fabiola Mejia for the last 24 years, and I have two sons, William, who is 23 years old and Nicolas, who is 20," he added.
Dr Bryan continued to explain that the Academic Bridge Program of Qatar Foundation is the premier English language university foundation program in Qatar and the Gulf region and that this is the ABP's 14th year of operation. So far, the Academic Bridge Program has graduated 2,650 students from the one-year program that prepares young men and women for university study. More than 80 percent of ABP graduates have been Qatari.
Under the patronage of Her Highness Sheikha Moza bint Nasser, the ABP is the Center of Qatar Foundation charged with preparing Qatari high school graduates, with strong academic backgrounds, for admission to the programs at Qatar University that are taught in English as well as to and other universities in Qatar, and other universities in the UK and the US.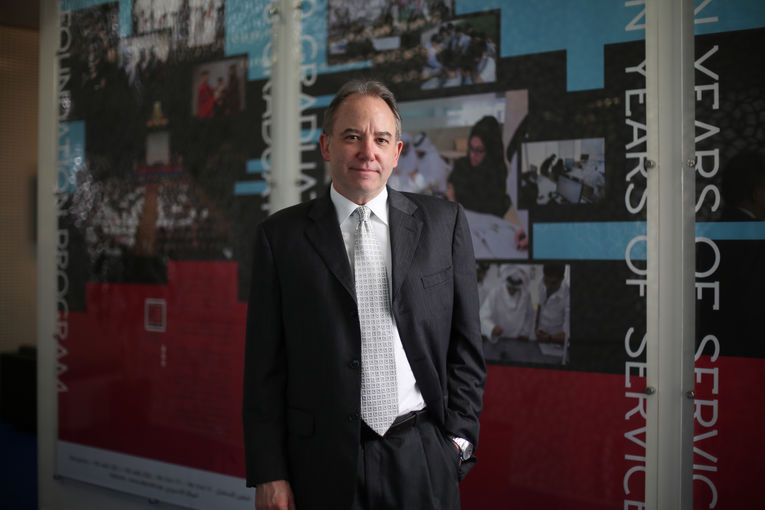 A special focus of the Academic Bridge Program is to prepare students for admission to one of the HBKU partner universities at Qatar Foundation's campus. Last year, 43 percent of ABP graduates were offered admission to one or more of these distinguished universities and over the past 13 years, almost 90 percent of ABP graduates have gained admission to universities, both hin Qatar and around the world.
This year, ABP's current enrollment, as of today, stands at 260 students, an increase of approximately 40 students over last year's enrollment at this time. Almost 80 percent of those students are Qatari; the other 20 percent are from 33 different nations.
For the full story, please
click here
.