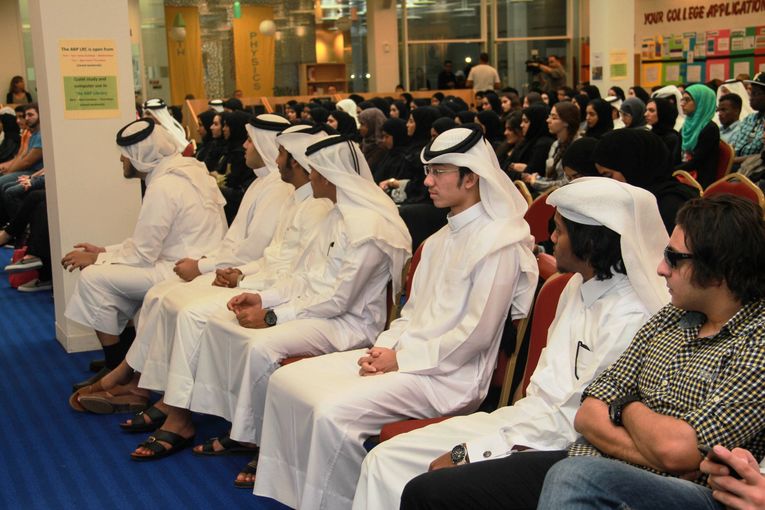 The Academic Bridge Program (ABP) organized an orientation for approximately 250 new students on Sunday 10 August and Monday 11 August at the Learning Resources Center (LRC) of the ABP's Liberal Arts and Sciences (LAS) Building, at Qatar Foundation's campus. This year, the ABP also welcomes a new Director, Dr Bryan Lewallen.
During the orientation, the class of 2015 was introduced to the ABP's facilities, policies and activities, as well as, to the administrators, faculty and staff who will be working closely with the students throughout the upcoming academic year. A College Information session, a Goal-setting and Reflection session, an Academic Integrity session and a Community Building activity were also part of the program.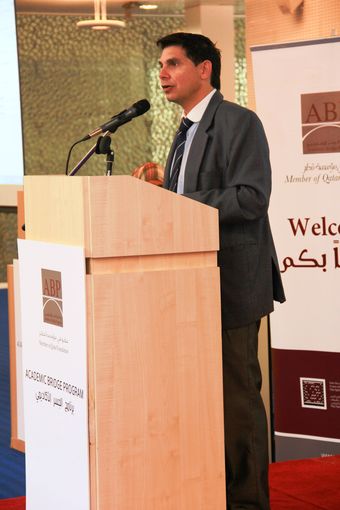 Around 77 percent of this year's students are Qatari and the rest of the students come from around 15 different countries (Sri Lanka, Algeria, Gambia, Cyprus, Egypt, Saudi Arabia, and others). Nearly 70 percent of this year's class is female.
Dr Bryan K Lewallen joins the ABP as Director this August 2014. He has 31 years of experience in education and has worked as a school administrator for 26 years. During that time, he served as a teacher, principal, university instructor, and school director. Dr Bryan has worked in the USA, Colombia, Peru, Chile, Indonesia, and Morocco.
For the full story, please
click here
.