Twenty new students were admitted to Qatar Foundation's Academic Bridge Program (ABP), this spring semester. These new students attended an orientation session on Monday, 5 January in the ABP's LAS building in Education City to learn about ABP policies and procedures and to meet ABP administrators and faculty members before they started classes the following day on 6 January.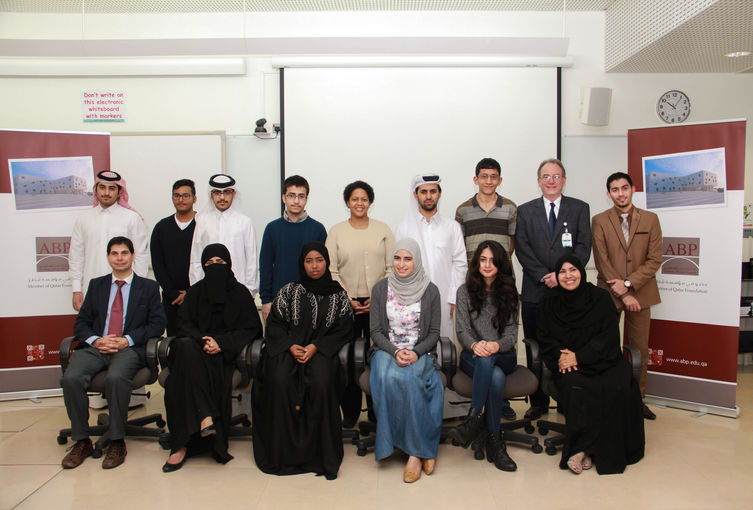 The orientation session started at 9am with a short welcome speech by ABP Director, Dr Bryan Lewallen. Dr Lewallen advised the new students to take full advantage of the next 5 months, urging them to always attend all of their classes on time and to keep up with their studies so that they are not overwhelmed at the end of the year.
Dr Lewallen pointed out that ABP's courses, homework and coeducational setting will at times seem challenging to the new students, but that they should not forget that they have a strong support system— ABP's qualified faculty and staff—who are geared towards helping them to transition smoothly into ABP's pre-university system.
This semester, ABP students will be able to join any of the following clubs: Social Service & Volunteering Club, Model United Nation Club, Photography Club, Robotics Club, Newsletter Club, Introduction to Programming Using Python Club, Creative Writing Club, Football Club and/or Basketball Club (for boys), Moviemaking Club, and Book Club.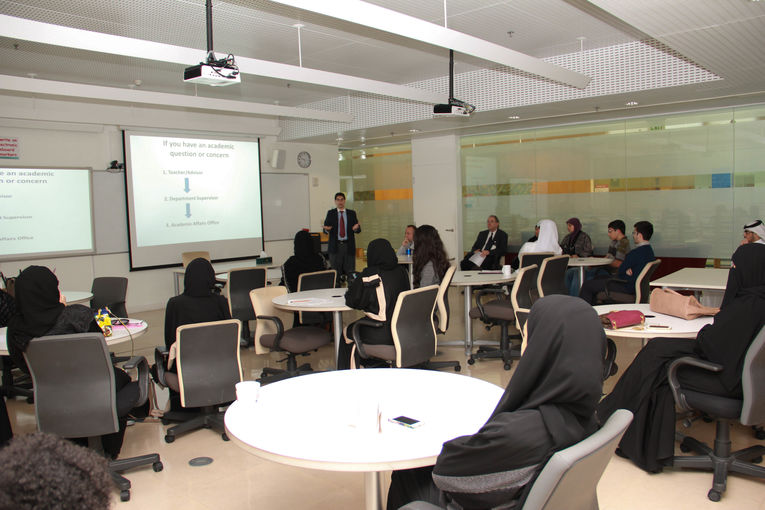 As a center of Qatar Foundation, the Academic Bridge Program enrolls new students twice yearly. The majority of ABP students enroll during the fall semester which starts in August. A limited number of students are accepted in semester two (spring semester). Students enrolling for the spring semester start classes in January. With only two months to go before university deadlines for HBKU partner universities, students are encouraged to focus on their studies and aim to maximize their learning.
ABP currently has around 240 students enrolled, nearly 80 percent of whom are Qatari nationals. Seventy percent of this year's class is female.In the past 14 years, the ABP has graduated over 2,650 students. Last year, Over 42 percent of ABP students were admitted an HBKU partner university. In total, about 90 percent of ABP's graduates have successfully enrolled in an English speaking university, either here in Qatar or abroad, mostly in the UK or the US.
For the full story, please
click here
.