Parents, students, and teachers from Qatar Foundation's Academic Bridge Program (ABP) joined together for the annual Open House at QF's campus. This event gave parents the opportunity to meet with the teachers of their sons and daughters and to learn more about the ABP's grading system, the academic courses, available clubs and activities, and the specific application process for students to gain admission to university next year.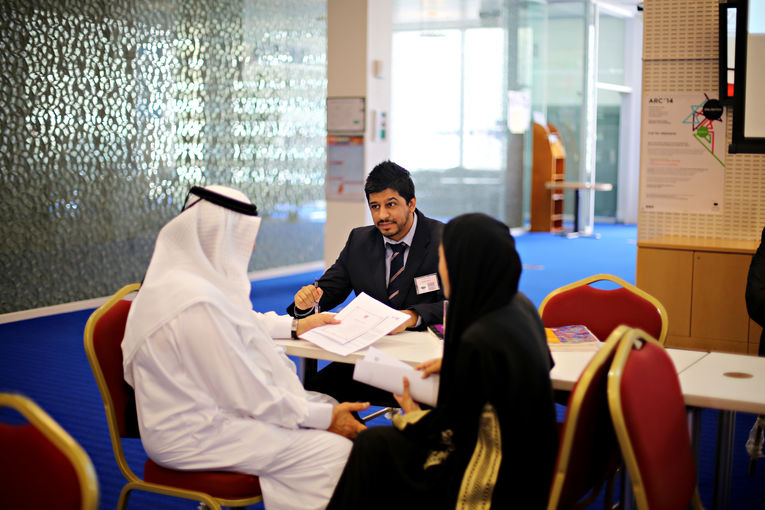 "The ABP curriculum includes a strong emphasis on developing the English speaking, reading, and writing skills of our students so that they will be able to study in first class universities in Qatar, the United Kingdom, the United States or elsewhere," Director of the ABP, Dr Bryan Lewallen, said.
In May 2014, the ABP graduated 159 young men and women. Sixty eight students, about 42 percent of the total, were accepted to a HBKU partner university at QF's campus. This marked the largest percentage ever admitted from an ABP graduating class.
The Academic Bridge Program is admitting new students for the upcoming 2015 Spring Semester from 15 October to 30 November 2014.
To be eligible to apply to the ABP, students must have completed high school, preferably with a score of 80 percent or higher. The minimum score required for entrance to the ABP for the Spring Semester is iBT TOEFL 61 or equivalent IELTS score of 5.0. The Spring Semester begins on 6 January 2015.
For the full story, please
click here
.