The Academic Bridge Program (ABP), part of QF's Pre-University Education, recently held an orientation event for 220 new students at the Learning Resource Center, at the ABP building in Education City.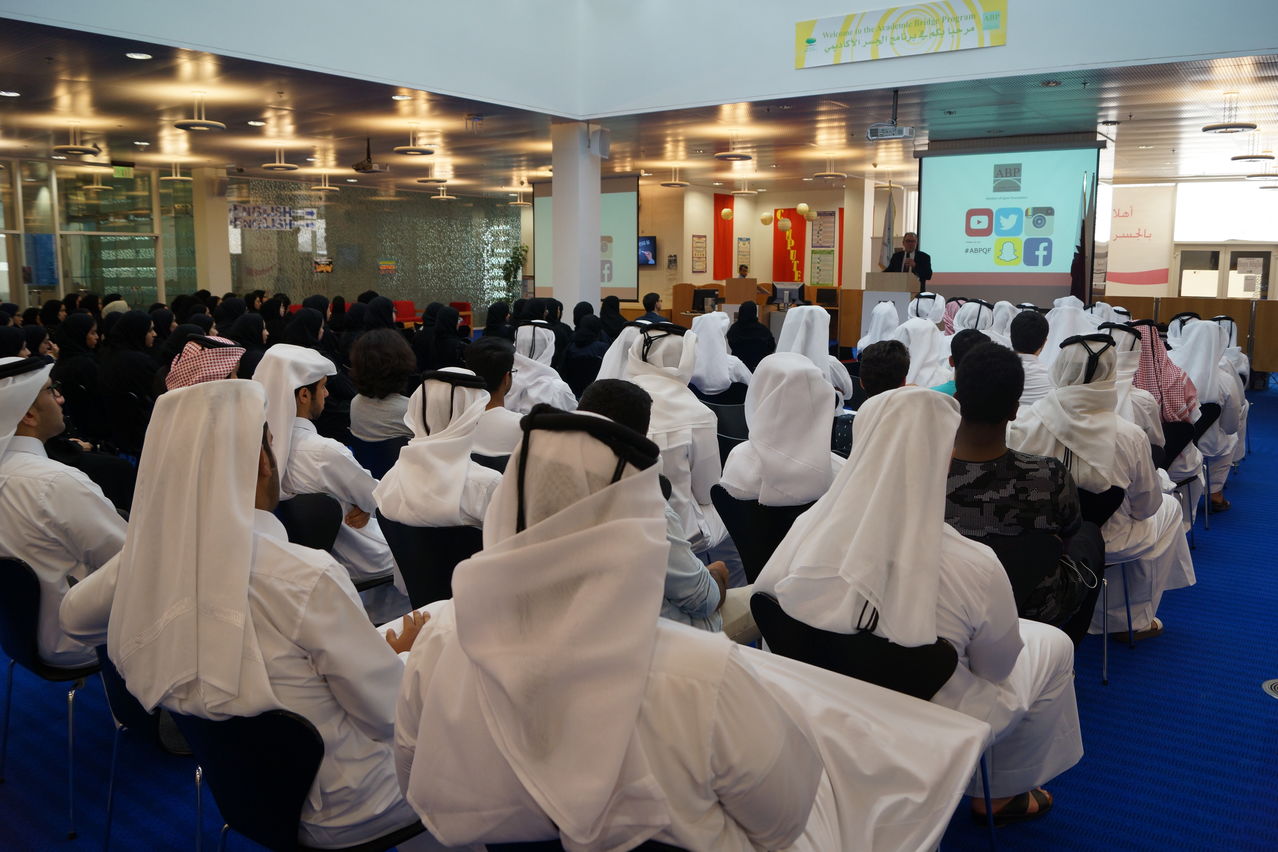 During the meeting, the 2017-2018 class students were introduced to program facilities, policies and activities, as well as the officers, faculty, and staff members, with whom they will work during the upcoming academic year. The orientation included an introductory speech delivered by ABP Director, Dr. Bryan Lewallen, in which he welcomed the new students. Afterwards, the students walked around the building to familiarize themselves with its facilities and services.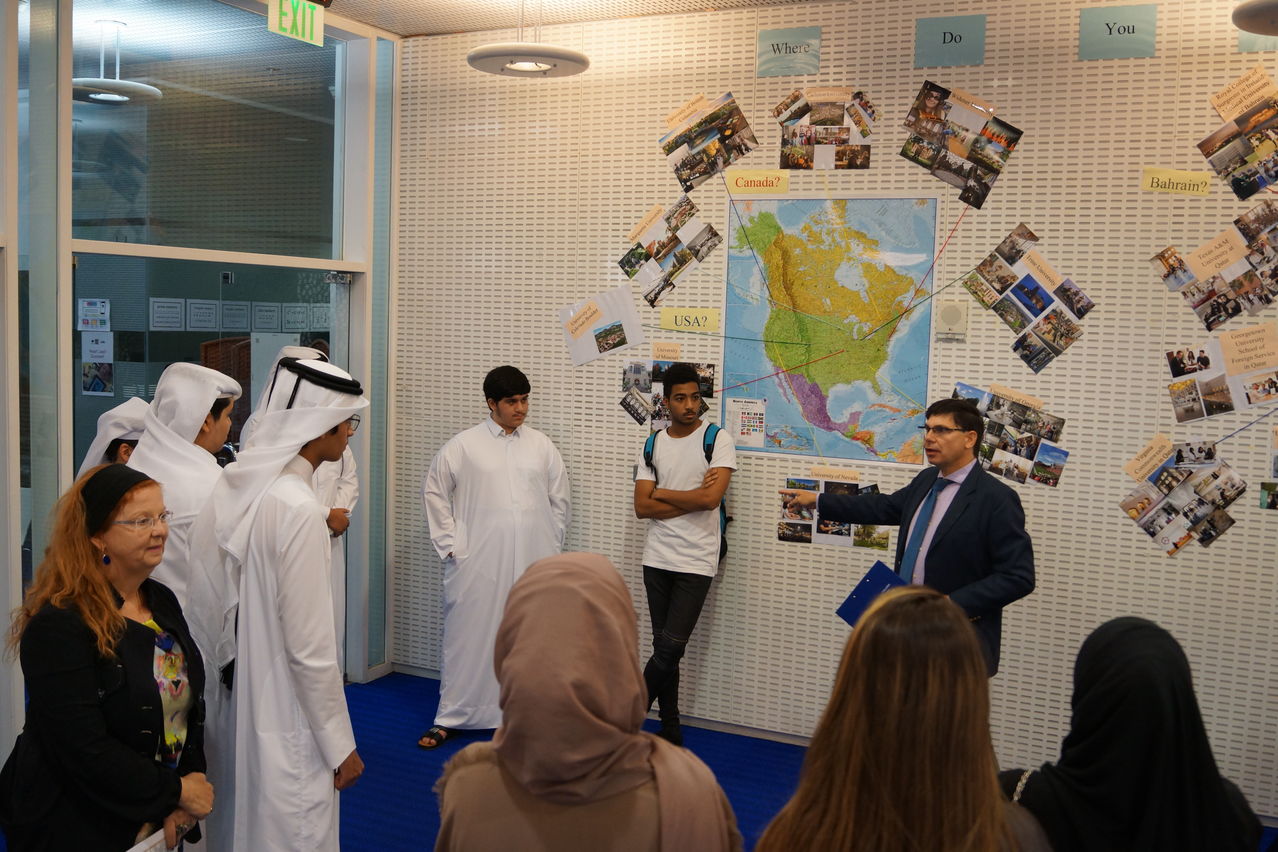 Dr. Bryan said: "Our faculty and staff members work hard for everything to run smoothly on the very first day of the new academic year. We look forward to a very successful and rewarding year ahead." He added: "I'm very proud of our ABP students and the continuous accomplishments they achieve."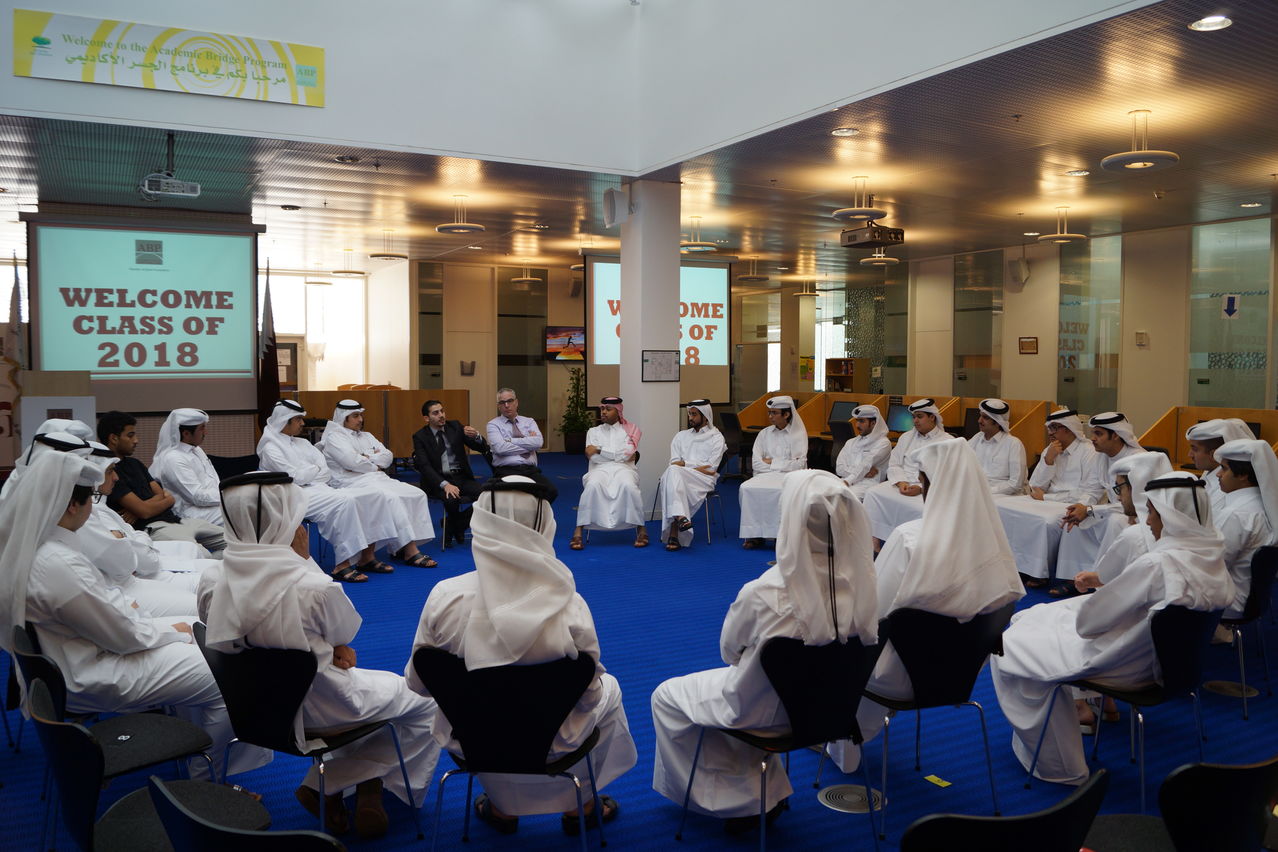 Speaking on the first day of orientation, Dr. Bryan welcomed the students and provided them with important information about the program. The Assistant Director for the Students Services Ms.Moza Al Boainin gave a speech to motivate the students and an ice-breaking activity. Subsequently, the students were divided into groups so that they could be introduced to the program's excellent facilities. They were taken on a tour around the Science and English sections, Student Services, Administration offices and labs. In addition, students passed by QF partner university representatives who were invited to provide students with information about the universities.
Since its inception in 2001, the Program has graduated about 2,900 students; more than 85% of them enrolled at English-speaking universities in Qatar, USA, UK, or other countries abroad. The mission of the Academic Bridge Program (ABP), a center of Qatar Foundation that operates under Pre-University Education office, is to provide high school students graduated from Qatar schools and other similar schools with the academic and personal skills for success in reputable English-language universities, with special emphasis on preparing students for the universities in Qatar Foundation's Education City.
For the full story, please click
here
.