Under the umbrella of Pre-University Education the Academic Bridge Program organized a blood donation campaign among students and faculty members in support with the national blood donation campaign.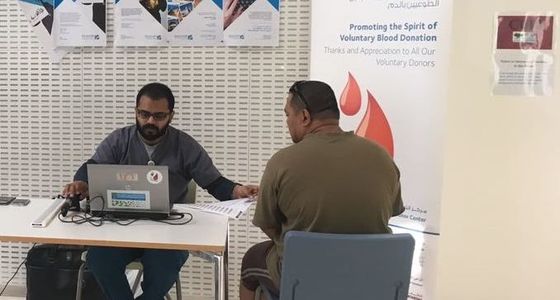 Students, faculty and staff of the Academic Bridge program participated in donating blood because they believe in supporting the importance of participation in social initiatives, The participants flocked with enthusiasm to donate blood and fulfill the role of each individual towardssocietyto provide a helping hand to patients in need of many blood units.
Ahmad Al-Jassim the events coordinator said" The National Blood Donation Campaign is an indication of the social responsibility and the social manners of the Qatari people, which enhances the role of social responsibility towards others" He added " the ABP emphasize on the importance of participating in community service therefore we were keen to host the National Blood Donation Campaign.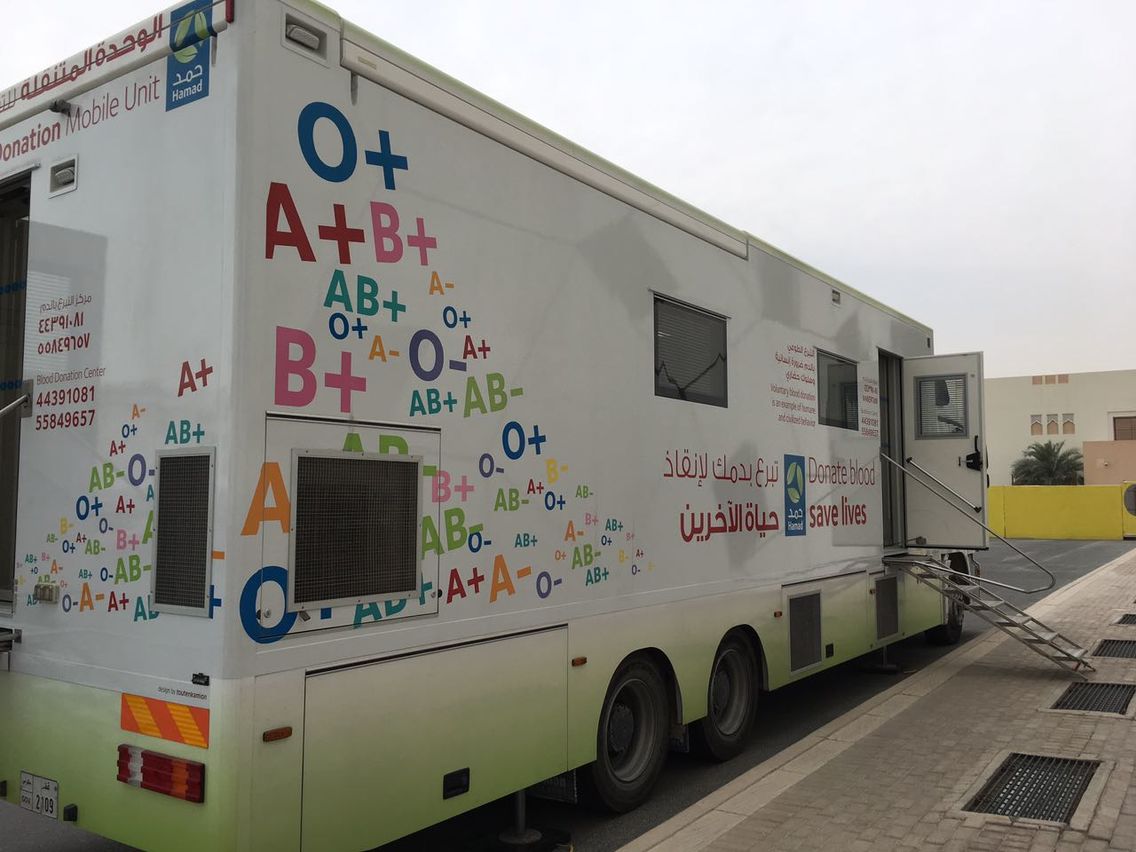 Hamad Medical Corporation provided medical staff and blood donation mobile under the supervision of the Department of Health, Safety and Security at Qatar Foundation, which makes every effort to improve the provision of services to all members of the Foundation.
The mission of the Academic Bridge Program (ABP), a center of Qatar Foundation that operates under pre-university education, is to provide high school graduates from Qatari schools and other similar schools with the academic and personal skills for success in reputable English-language universities, with special emphasis on preparing students for the universities in Qatar Foundation's Education City.
Since its launch in 2001, the program has adapted model approach in teaching English, math, science, and computer skills, along with holding a broad range of activities including debates, a Model United Nations, school clubs and newspaper, sports teams, and students' union. The ABP is accredited by the Commission on English Language Accreditation (CEA) in the United States. This makes it easier to fast-track ABP graduates into universities in the United States without the need for them to complete a university foundation year.