Hamad bin Khalifa University (HBKU) welcomed Dr. Hassan Abdulrahim Al-Buhashim Al-Sayed, a highly respected judge and Associate Professor of Constitutional Law at Qatar University, to share his first-hand experience of life as a practicing lawyer in Qatar and insights into various aspects of the country's legal landscape.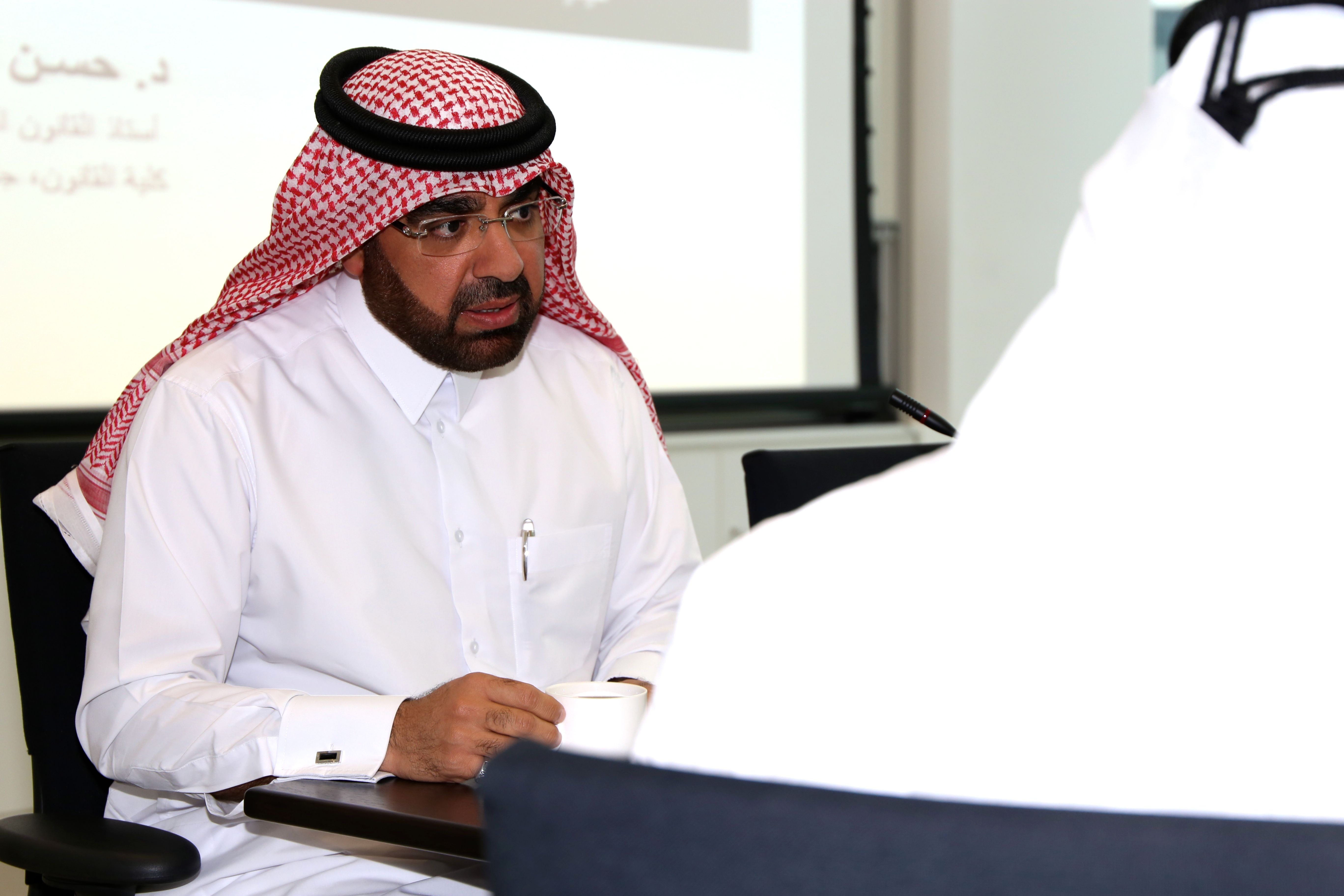 The event, part of the HBKU Law School Community Initiative, aims to give students an opportunity to hear from leading scholars and practitioners working in the legal system in Qatar and the region.
Dr. Al-Sayed discussed the history and establishment of 'The Permanent Constitution of the State of Qatar'.As an expert on constitutional law and a legal practitioner, Dr. Al-Sayed not only shared his in-depth knowledge of the constitution but also provided the students with a unique understanding of how legal professionals in Qatar operate.
Dr. Al-Sayed was educated at Kuwait University and the University of Jordan, before completing his Ph.D. at the University of East Anglia in the UK. He was Dean of the College of Law from 2007-2010 and was formerly the Vice President of the Qatari Bar Association.
For the full story, please
click here.