Under the patronage of Her Excellency Sheikha Hind Bint Hamad Al Thani, Vice Chairman of Qatar Foundation, QatarDebate will organize the 3rd International Universities Arabic Debating Championship from 26 to 29 April 2015 at Qatar National Convention Centre.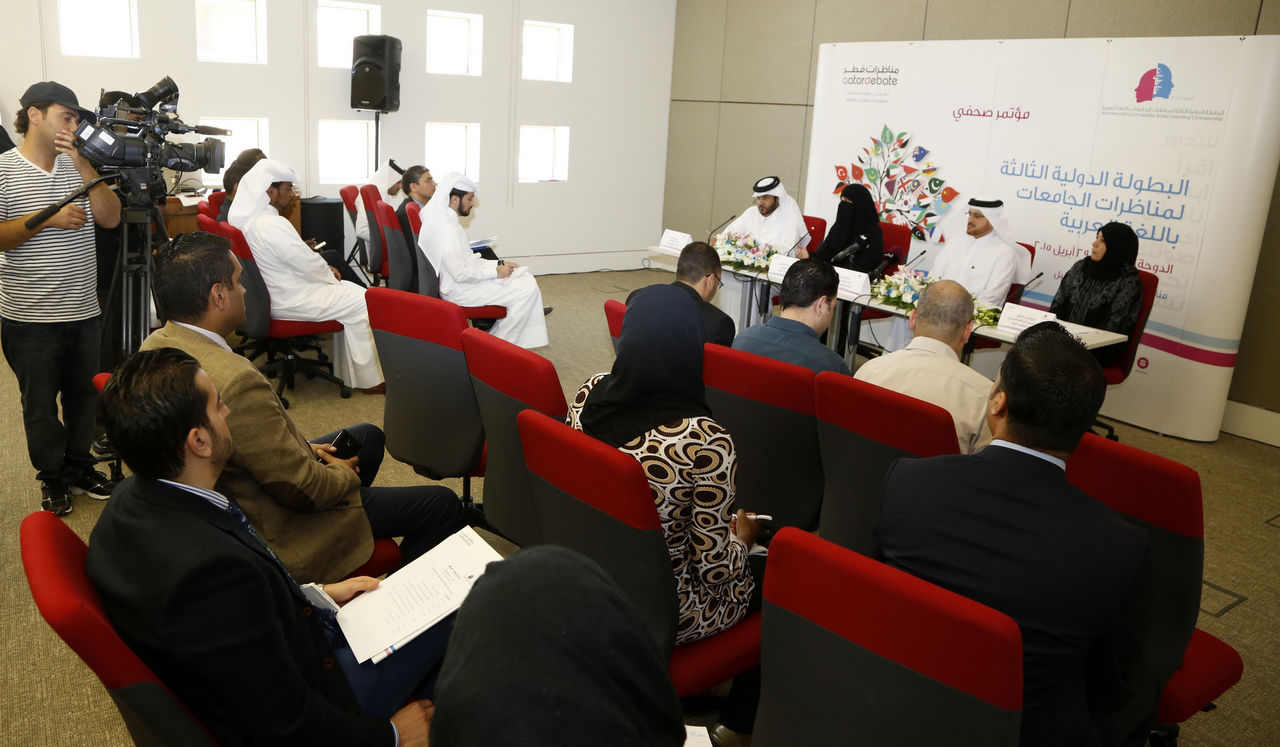 There will be 67 teams representing 33 Arab and non-Arab countries competing in the Championship, which, unlike the 2011 and 2013 championships, will feature teams from non-Arab speaking universities from Australia, India, Pakistan, Brunei, Malaysia, France, the United States, Poland, China, Republic of Korea, Kazakhstan, and Germany.
Mr Abdulrahman Al Subaie, QatarDebate Education Projects Specialist, also announced a social media competition sponsored by Ispot that targets Qatar Debate's fans on different platforms and will be held from 20 to 29 April. On this note Mr Al Subaie thanked Ispot for sponsoring the competition and their eagerness to support students through such initiatives.
For the full story, please
click here
.