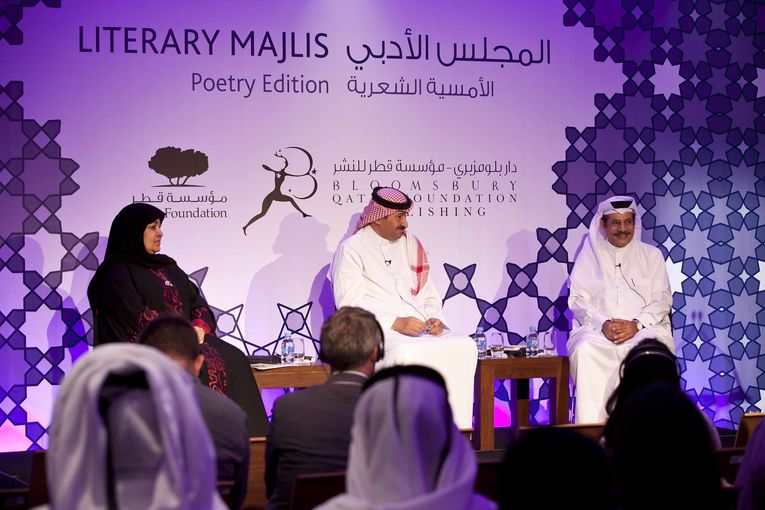 Poetry fans and literary aficionados gathered at the Msheireb Enrichment Centre recently for an evening of traditional recitals hosted by Bloomsbury Qatar Foundation.
The evening was modelled on the traditional majlis, a gathering place where the Hakawati, a traditional poet or storyteller would speak. In the past, the Hakawati would often travel from town to village, recounting the oral histories handed down from generation to generation.
The two-hour literary majlis featured the preeminent Qatari poets Ali Mirza and Hissa Abdulla in an event moderated by Qatar TV's Tyseer Abdullah. Speaking after the event, Ali Mirza underlined the importance of the literary majlis in order to keep poetry alive and see interest rising amongst future generations.
The latest majlis followed a similar event in March that focused on fiction writers Mai Al-Nakib and Abdulaziz Al-Mahmoud. Both events highlight Bloomsbury Qatar Foundation's on-going commitment to promote the very best of local and regional literary talent, in addition to hosting events that both educate and enrich the local community.
For the full story, please
click here
.