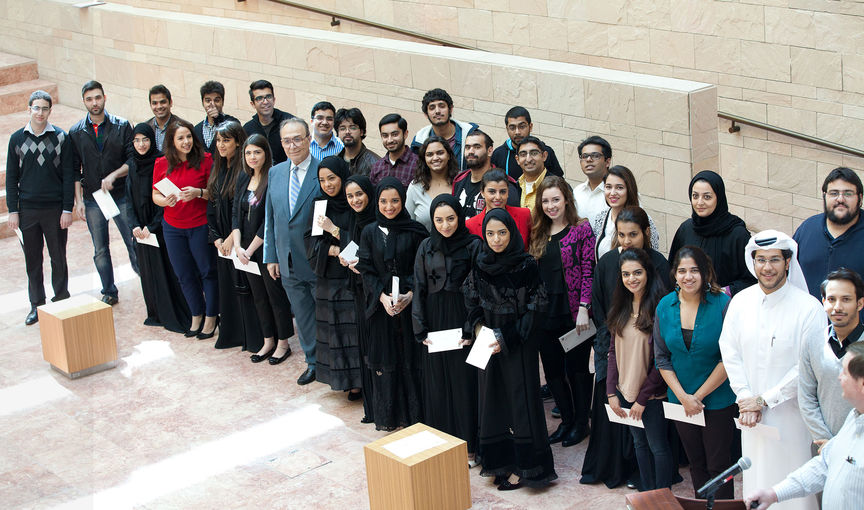 One hundred and thirty five students demonstrating academic excellence have been given recognition on the fall 2013 Dean's List at Carnegie Mellon University in Qatar.
"I congratulate our students who have earned a place on the Dean's List for their exemplary performance during fall semester.These students have distinguished themselves through their academic excellence and strong work ethic.We are proud of them and their achievements," said Ilker Baybars, dean of Carnegie Mellon University in Qatar.
There were 43 seniors, 28 juniors, 29 sophomores and 35 freshmen who made the list. Students were recognized across Carnegie Mellon Qatar's majors in biological sciences, business administration, computer science and information systems.
For the full story, please
click here
.